Published 05-05-22
Submitted by Black & Veatch
Though weather-related disruptions to the power grid are nothing new, the increase in extreme weather events caused by climate change means power system failures are much more frequent. But as customers feel the effects of more and more outages, those very events are sparking positive change by bringing light to the weaknesses of our aging energy systems.
In a recent article for Electric Energy Online, Arron Lewis, vice president of energy utilities in Black & Veatch's Energy & Process Industries business, explains that the spike in outages is leading utilities to seek hardening measures, which in turn leads them to data-driven modeling.
There are several avenues utilities might take to strengthen assets against storms. When respondents to Black & Veatch's 2021 Electric Report, which surveyed nearly 500 U.S. power sector stakeholders, were asked which hardening techniques they are most likely to deploy within the next five years, continued vegetation management, smart grid improvements, and structural upgrades to transmission and distribution systems were the top three methods selected.
But as utilities work to harden their assets, modeling presents one of the greatest tools they have at their disposal. Nearly two-thirds of respondents to Black & Veatch's 2021 Electric Report survey indicated they are using risk analysis, modeling or similar inputs to prioritize resilience projects.
This is no surprise, given data-driven modeling and risk analysis offer the capability to mitigate risk of failure and unplanned outages by harnessing data to glean actionable metrics. With these tools, utilities can monitor a broad range of operational metrics through technologies like flood sensors, cameras equipped with artificial intelligence, drones that can identify damaged or at-risk equipment, temperature monitoring for both hot and cold weather threats and much more.
As utilities continue to plan for a future with more extreme weather events, these technologies can offer the insights needed to make informed investment and upgrade decisions. With the capability to monitor the real-time health of energy infrastructure assets, data-driven modeling holds the key to the power grid's climate adaptation.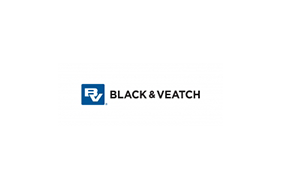 Black & Veatch
Black & Veatch
Black & Veatch is an employee-owned engineering, procurement, consulting and construction company with a more than 100-year track record of innovation in sustainable infrastructure. Since 1915, we have helped our clients improve the lives of people in over 100 countries through consulting, engineering, construction, operations and program management. Our revenues in 2018 were US$3.5 billion. Follow us on www.bv.com and in social media.
More from Black & Veatch