Published 05-05-22
Submitted by Verizon
Maria Muñiz, who teaches the Tech Squad and Career & Technical education, greets students as they enter the classroom.
To celebrate educators for Teacher Appreciation Week, we asked students to share the many ways their teachers have inspired and supported them, in the classroom and beyond.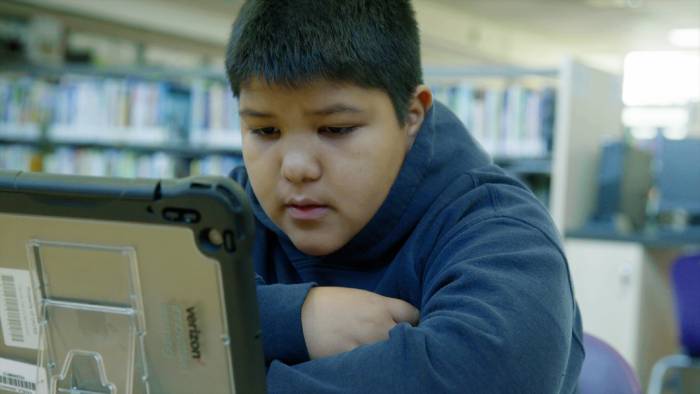 Gerardo Favela, a 6th grade student at Sylmar Leadership Academy in Los Angeles, was recently reclassified, moving from English language learner to English proficiency. The middle schooler, whose first language is Spanish, was speaking his second language with ease after several years.
Favela's gains are impressive. How did he ramp up to proficiency? Without a device and plenty of reading, "I would not have learned English that quick," Favela says. The 6th grader credits his teachers with encouraging him to read regularly on his device. "I want to thank—and give a big shout out—to all my teachers, because each class requires reading, and that's what really helped me," he says.
Like every student at Sylmar Leadership Academy, a Verizon Innovative Learning School, Favela learns on his personal connected device provided by the program, which allows him to practice English language skills in class and at home. Verizon Innovative Learning is a key program of Citizen Verizon, the company's responsible business plan that aims, among other goals, to help close the digital divide.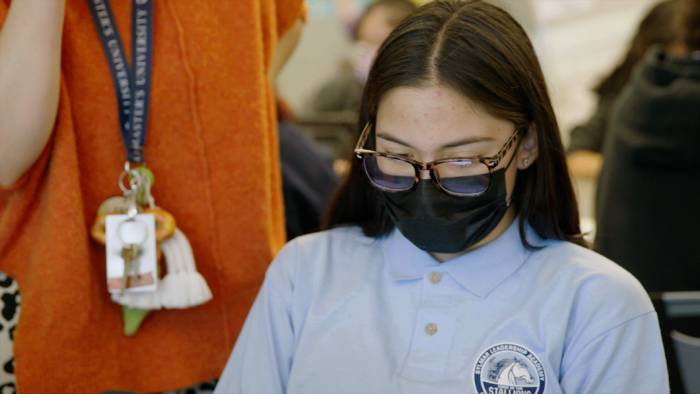 Cristine Hernandez, an 8th grade member of the tech team at Sylmar Leadership Academy, is also appreciative of her teachers, and in particular, Maria Muñiz, the computer science teacher who manages the tech team. "One thing I love about Ms. Muniz is her ability to motivate us when things don't go the way we want them to with our technology and with our code," says Hernandez.
Muñiz is also a powerful role model for her students. "Seeing a woman in tech kind of told me that I could do this, too, if I want," says Jannah Lindley, a 7th grade student on the tech team. Lindley says she wants to work with technology when she grows up—just like Muñiz.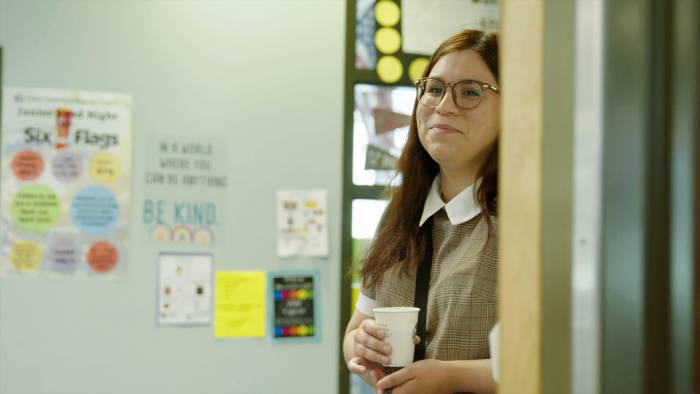 Andrea "AJ" Lugo, a Verizon Innovative Learning Schools Coach, is impressed by her colleagues, the dedicated and innovative teachers at Sylmar Leadership Academy. "One of the things that makes the teachers special here is their willingness to step outside the box and learn new things," Lugo says. "These teachers inspire me because they are changing with the times."
"Seeing a woman in tech kind of told me that I could do this, too, if I want," said Jannah Lindley, a 7th grader on Muñiz's tech team.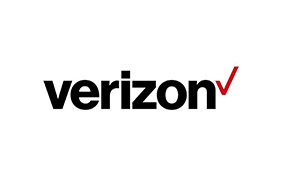 Verizon
Verizon
We are reinventing our networks around mobility, broadband & global connectivity to create a platform for long-term growth not just for us, but for America and the world.
More from Verizon