Published 05-04-22
Submitted by Enbridge Inc.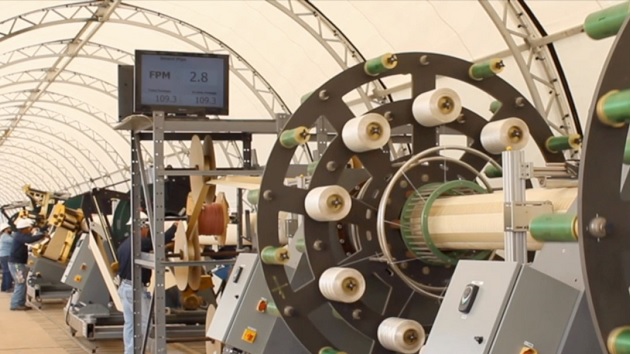 Enbridge continues to take action as a leader in the energy transition.
We announced our latest undertaking today—a US$6.6-million investment in Smartpipe Technologies Inc. Based in Houston, Smartpipe has developed a high-strength, composite liner that can be pulled through existing pipelines.
There are a number of potential benefits from SmartPipe's novel retrofit, including its ability to facilitate transportation of hydrogen and carbon dioxide (CO2), thus enabling the use of existing infrastructure in the energy transition.
Using SmartPipe's internal replacement sleeve could also result in less environmental disruptions for communities or environmentally sensitive areas, and create less emissions from construction—with a 70% reduction in emissions compared to traditional construction methods.
"Enbridge is always interested in pursuing opportunities that have the potential to enhance our position as a leader in safe and sustainable energy transportation," says Caitlin Tessin, Enbridge's Vice President of Strategy and Market Innovation. "We are working diligently to bridge to a cleaner energy future, and this technology improves the safety of existing pipelines and supports the transportation of low-carbon energy sources like hydrogen."
The immediate use by Enbridge will likely be in urban areas, where excavation or pipeline maintenance would be disruptive and time consuming. In these instances, a fiber-optic line embedded in the Smartpipe allows for continuous monitoring of the existing pipeline.
"Enbridge has been a solid partner in the development of this technology," says Gary Littlestar, the CEO of Smartpipe Technologies. "Public safety and environmental security have been our foundation from inception, and these core values align perfectly with our partner, Enbridge."
Enbridge previously invested US$9.5 million in Smartpipe Technologies between 2013 and 2015, with our support used to accelerate development and commercialization of the technology in six-to-16-inch-diameter pipes. The latest investment will be used to support development of larger diameter pipes in the 16-to-24-inch range.
Enbridge is currently advancing a pilot project using Smartpipe on a section of natural gas pipeline in the U.S. southeast.
We believe that achieving global emissions goals requires scaling low-carbon energies, innovation, acceleration of renewables and electricity build-out.
Enbridge is leading the way by investing in wind and solar, renewable natural gas, hydrogen, and carbon capture and storage to reduce the carbon footprint of the energy we deliver. Learn more about our new energy technologies strategy.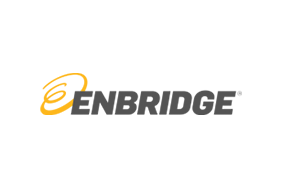 Enbridge Inc.
Enbridge Inc.
Enbridge's vision is to be the leading energy delivery company in North America. We deliver the energy people need and want—to heat their homes, to keep their lights on, to keep them mobile and connected.
We operate across North America, fueling the economy and people's quality of life. We move about 25% of the crude oil produced in North America, we transport nearly 20% of the natural gas consumed in the U.S., and we operate North America's third-largest natural gas utility by consumer count. Enbridge was an early investor in renewable energy, and we have a growing offshore wind portfolio.
We work collaboratively every day to provide safe, reliable energy. Enbridge connects energy supply with growing markets in North America through our three core businesses:
Enbridge was named to the Thomson Reuters Top 100 Global Energy Leaders in 2018; we were selected to Bloomberg's 2019 and 2020 Gender Equality Index; and we have been ranked among the Best 50 Corporate Citizens in Canada for 18 years running, through 2020.
Enbridge Inc. is headquartered in Calgary, Canada. We have a workforce of about 13,000 people, primarily in Canada and the United States. Enbridge (ENB) is traded on the New York and Toronto stock exchanges.
More from Enbridge Inc.