Published 05-04-22
Submitted by Regions Bank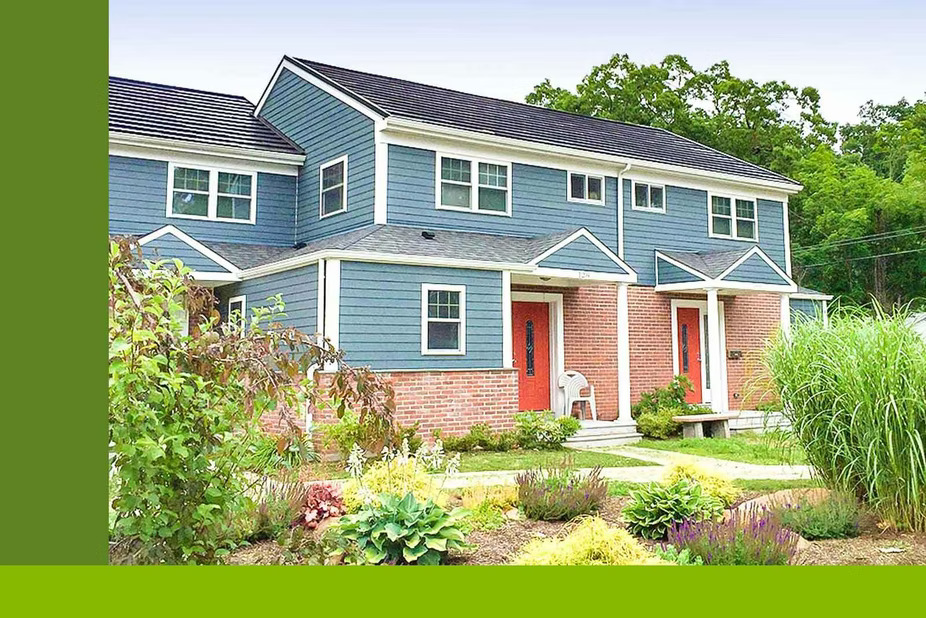 By Dana Obrist
With a population around 60,000, Meriden, Connecticut, is a small New England city nestled halfway between the metropolitan cities of New Haven and Hartford. Recognized as a manufacturing town dating back to the 1850s, historical Meriden area designs have been featured in museums throughout the United States and into Europe, Australia, and New Zealand. With its picturesque peaks and the winding Quinnipiac River, Meriden is a beautiful community to live in and raise a family.
As with most New England communities, the cost of living can be challenging for many families. In fact, in Meriden approximately 10 percent of the population is living in poverty.
In 2019, the redeveloper of Meriden's Yale Acres received an allocation of tax-exempt bonds and state subsidy financing to rehabilitate the functionally obsolete complex to create a 162-unit sustainable affordable housing development. Yale Acres is on a 28-acre site in a residential area of Meriden, Connecticut. A multi-family property comprised of 48 separate residential buildings, it includes a unit mix of one, two and three-bedroom, townhouse-style in addition to first and second floor flat units. The property is located across five residential streets and is surrounded by a residential neighborhood comprised of single-family homes.
"Yale Acres, a circa 1950 property, had become physically and functionally obsolete with high vacancies and 20 percent of the units uninhabitable," said Robert Cappelletti, Meriden Housing Authority executive director. "The $55.5 million redevelopment was financed with a $15 million investment from a Regions Affordable Housing-sponsored fund, together with tax-exempt bonds, state subsidies and the Meriden Housing Authority, to create a state-of-the-art, near net zero affordable housing complex for the Meriden community."
In addition to the rehabilitation of the existing buildings and construction of two new buildings, the project had a significant focus on sustainability and environmental improvements to the community. Among the updates were sustainable landscaping to naturally treat storm water and beautify the neighborhood through rain gardens and water quality basins. Improvements were made to provide larger and safer recreation areas for children and families. The two creeks and creek banks on the property were cleaned and restored after suffering from erosion and neglect.
"At Regions Bank, our mission is to make life better, and this project in Meriden is an example of this mission in action," said Victor Sostar, executive vice president, Regions Affordable Housing. "When sustainability meets affordability, it highlights a communities' commitment to create shared value and inclusive prosperity while serving to support natural resources and optimize energy and water use."
The most significant improvements to the complex are Energy Conservation Measures (EMs), and Renewable Energy (RE) technologies, which include Energy-Star building envelope upgrades, new insulating windows, substantial wall insulation, new Energy-Star rated appliances and lighting fixtures, LED outdoor lighting, and high efficiency mechanical systems including geothermal heating, cooling systems and domestic hot water systems.
The Geothermal HVAC will use individual building geothermal fields and an advanced geothermal technology that reduces the size and cost of the geothermal field.
The 450 kilowatts of Solar PV installed on rooftops and two carports, along with the other energy savings initiatives above, is designed to make Yale Acres a "Near Net Zero" neighborhood, which means over the course of a year, it produces as much energy as it uses.
Sustainable landscaping, using raingardens and other natural storm water mitigation systems, reduce the capital cost of underground storm water handling for the project.
"All together this energy plan removes the single largest problem that prevented Yale Acres from being truly affordable – extremely high current energy costs," said Cappelletti.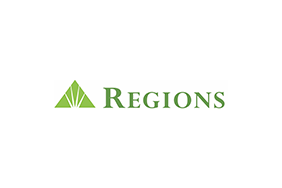 Regions Bank
Regions Bank
Regions Financial Corporation (NYSE:RF), with  $147 billion  in assets, is a member of the S&P 500 Index and is one of the nation's largest full-service providers of consumer and commercial banking, wealth management, and mortgage products and services. Regions serves customers across the South, Midwest and  Texas , and through its subsidiary, Regions Bank, operates more than 1,300 banking offices and 2,000 ATMs. Regions Bank is an Equal Housing Lender and Member FDIC. Additional information about Regions and its full line of products and services can be found at www.regions.com.
More from Regions Bank