Published 05-03-22
Submitted by Qurate Retail Group
Throughout April, Qurate Retail Group honored Celebrate Diversity Month by presenting an array of panel discussions, lectures and other learning opportunities designed to help team members worldwide develop and embrace inclusive mindsets.
The global event was led by our Diversity, Equity and Inclusion (DE&I) team, with the support of our Team Member Resource Groups (TMRGs). Approximately 1,900 team members are active in our TMRGs, which are voluntary, team member-run groups, formed to advise and work on topics that matter to our communities.
"As one team dedicated to celebrating our differences, we used April as an opportunity to collectively reflect on and honor the unique cultures, backgrounds and rich traditions that comprise Qurate Retail Group," said Virginia Nguyen, Chief Diversity Officer at Qurate Retail Group. "Our inclusion-related activities, events and communications helped our team members strengthen their understanding of one another and appreciate the different experiences and perspectives we each bring to the workplace."
Qurate Retail Group presented the following activities for Celebrate Diversity Month:
Panel discussions with QVC, QVC International and HSN Program Hosts, where hosts shared personal stories, career highlights, and how they engage authentically with our global consumers.
Presentations from notable authors, motivational speakers and DE&I thought leaders, including Smiley Poswolsky and Michelle Silverthorn, on the following topics:

Reimagining a collaborative, caring, inclusive, purpose-driven culture for everyone
Practical tools for finding more engagement in a hybrid workplace
Allyship training and navigating difficult conversations around race, bias and equity

Team member learning labs that offered practical advice on important workplace topics, such as recognizing the characteristics of microaggressions and identifying when and how to act.
A video featuring team members sharing their thoughts on the importance of being their authentic selves at work. See the video here [link to video].
"At Qurate Retail Group, we know this type of knowledge and understanding is the key to unlocking the innovation and creativity we strive to harness every day," Virginia said. "We are exponentially more powerful as a company when each of us feels part of a community that values us, where we can show up every day as our true and whole selves, where we can share our stories, and where we can use our experiences to make a difference."
To learn more about our company's DE&I goals and commitments, click here.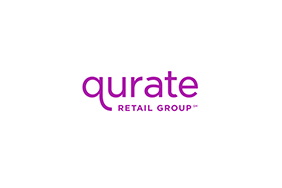 Qurate Retail Group
Qurate Retail Group
Qurate Retail GroupSM comprises seven leading retail brands – QVC®, HSN®, Zulily®, Ballard Designs®, Frontgate®, Garnet Hill® and Grandin Road® – all dedicated to providing a more human way to shop. Qurate Retail Group is the largest player in video commerce ("vCommerce"), which includes video-driven shopping across linear TV, ecommerce sites, digital streaming and social platforms. The retailer reaches more than 200 million homes worldwide via 14 television channels, which are widely available on cable/satellite TV, free over-the-air TV, and digital livestreaming TV. The retailer also reaches millions of customers via its QVC+ and HSN+ streaming experience, websites, mobile apps, social pages, print catalogs, and in-store destinations. Qurate Retail Group combines shopping and entertainment to curate products, experiences, conversations and communities for millions of highly discerning shoppers. Headquartered in West Chester, Pa., Qurate Retail Group has team members in the U.S., the U.K., Germany, Japan, Italy, Poland and China. For more information, visit qurateretailgroup.com, follow @QurateRetailGrp on Facebook, Instagram or Twitter, or follow Qurate Retail Group on YouTube or LinkedIn. 
Qurate Retail, Inc. (NASDAQ: QRTEA, QRTEB, QRTEP) is a Fortune 500 company that includes the Qurate Retail Group portfolio of brands as well as other minority interests and green energy investments. 
More from Qurate Retail Group