Published 05-02-22
Submitted by Arrow Electronics, Inc.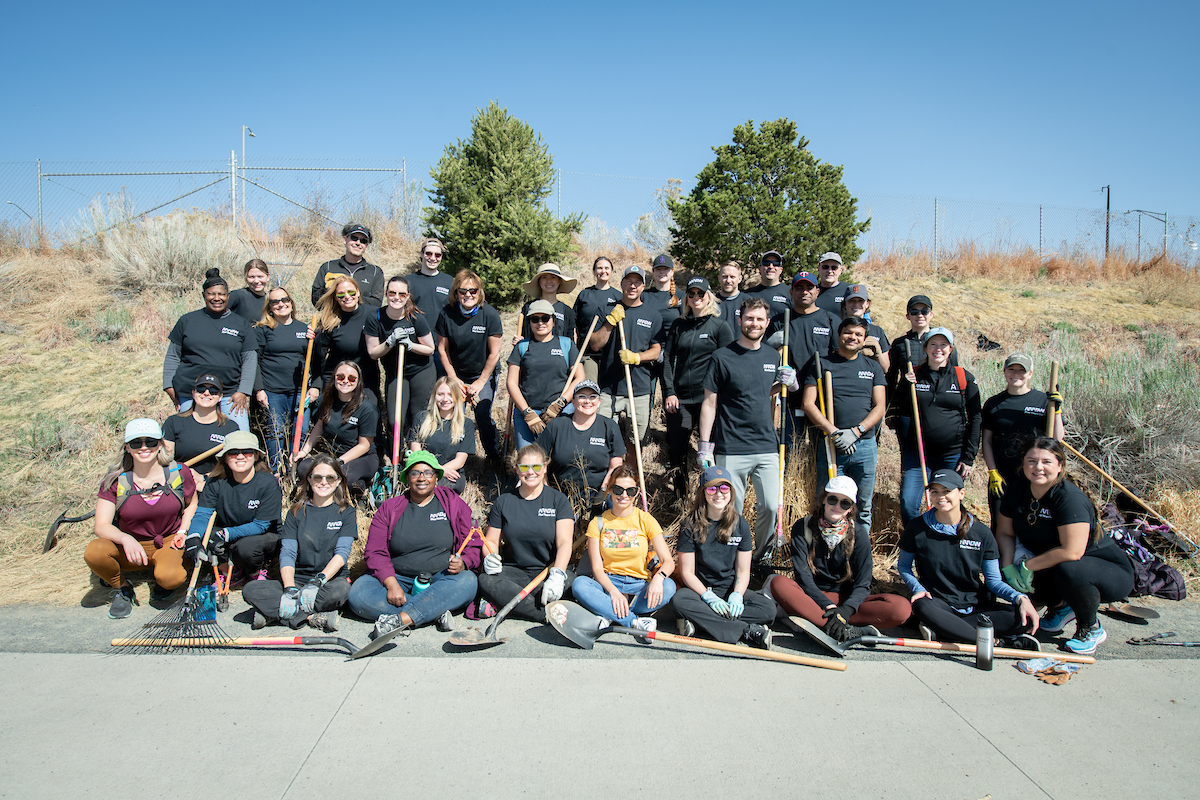 CENTENNIAL, Colo., May 2, 2022 /CSRwire/ - In honor of Earth Day, employees at Arrow Electronics' global headquarters gathered to plant and stake trees at Berkeley Lake Park in Denver. Nearly 40 trees were planted as part of Denver Parks and Recreation's Game Plan for a Healthy City.
Planting trees helps to make a positive impact on the planet by absorbing carbon and helping to reduce the heat island effect. Collectively, Arrow employees contributed over 200 hours to the project. Through Arrow's Dollar for Doers program, the volunteers also generated matching funds for Denver Parks Trust, which is committed to helping achieve Denver's vision of a more equitable and sustainable park system.
"This project serves as a great example of how our employees can help mitigate climate change by expanding critical green spaces and giving back to our community," said Lindsay Tyson, Arrow's director of sustainability.
Planting trees is one way that Arrow's employees are working to make the world a little greener. In Arrow's inaugural ESG report, the company announced a commitment to reduce greenhouse gas emissions and achieve environmental certifications for its largest North American distribution center. To learn more, visit esg.arrow.com.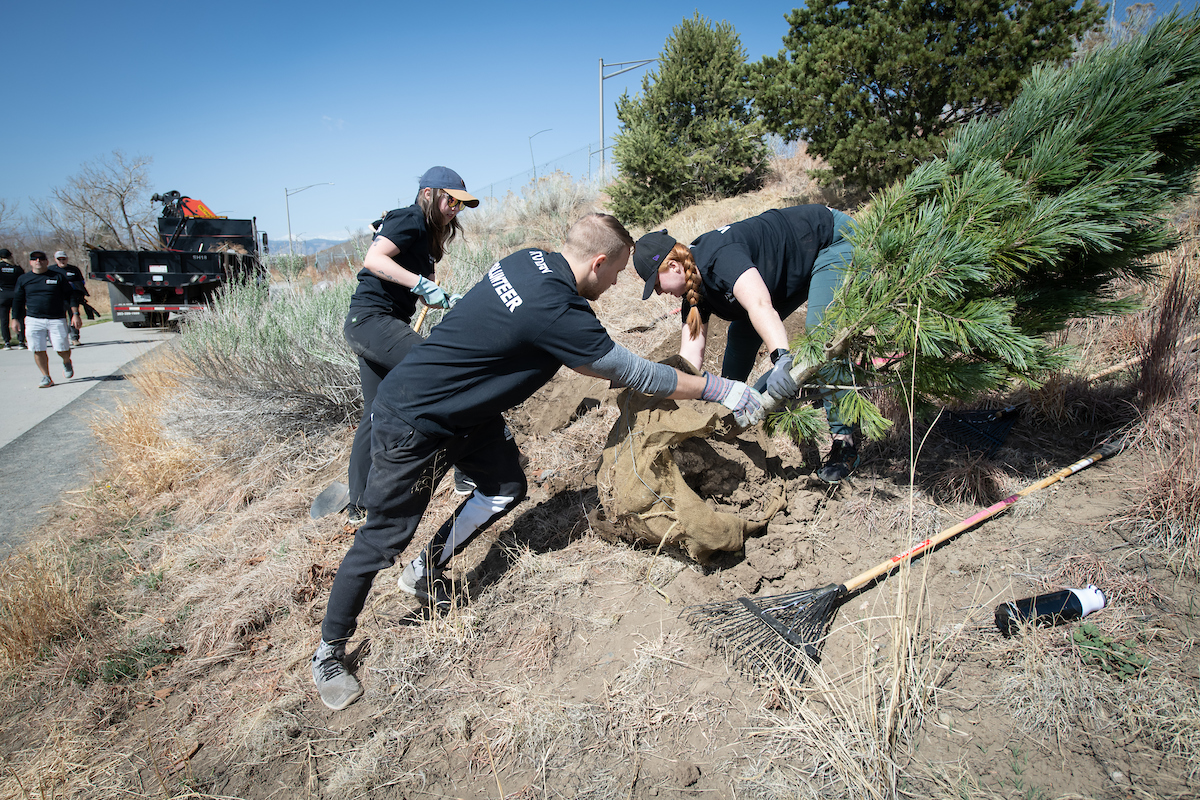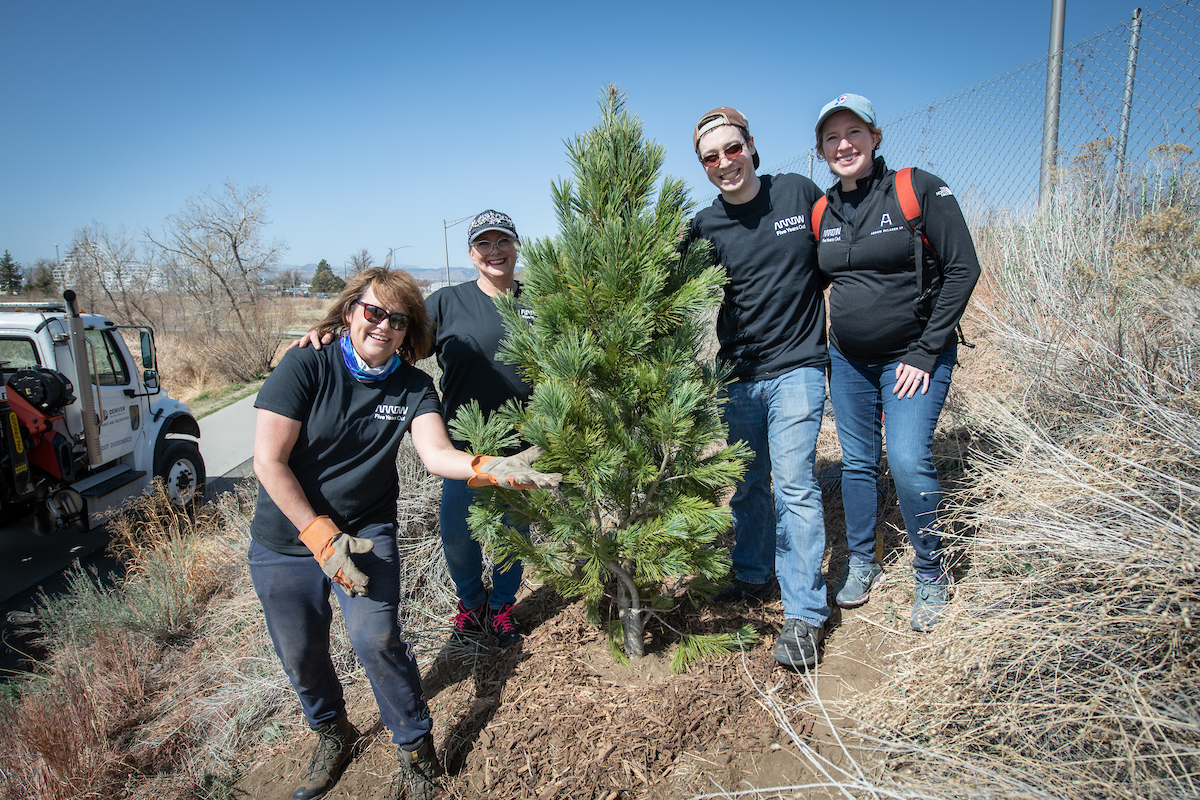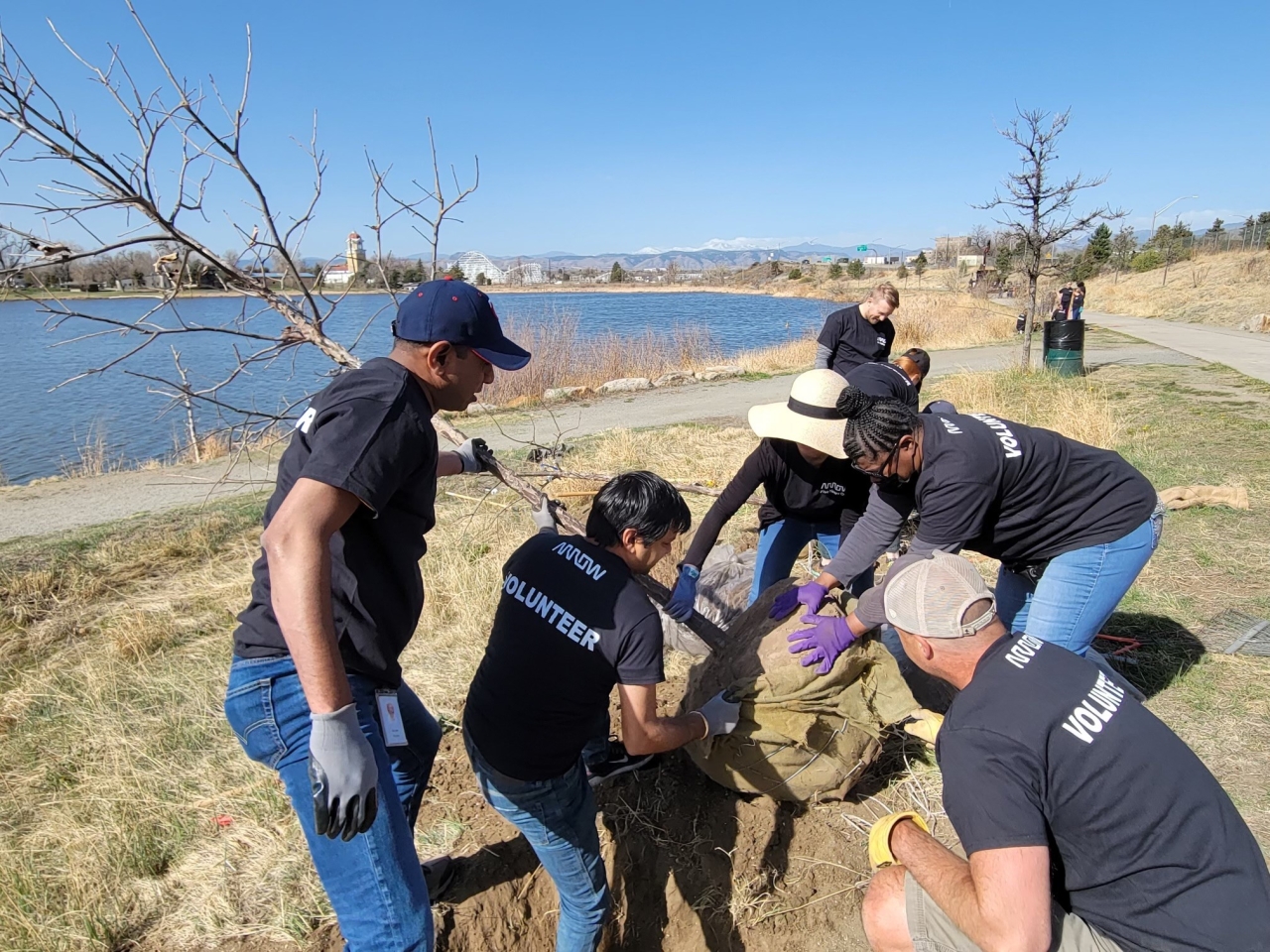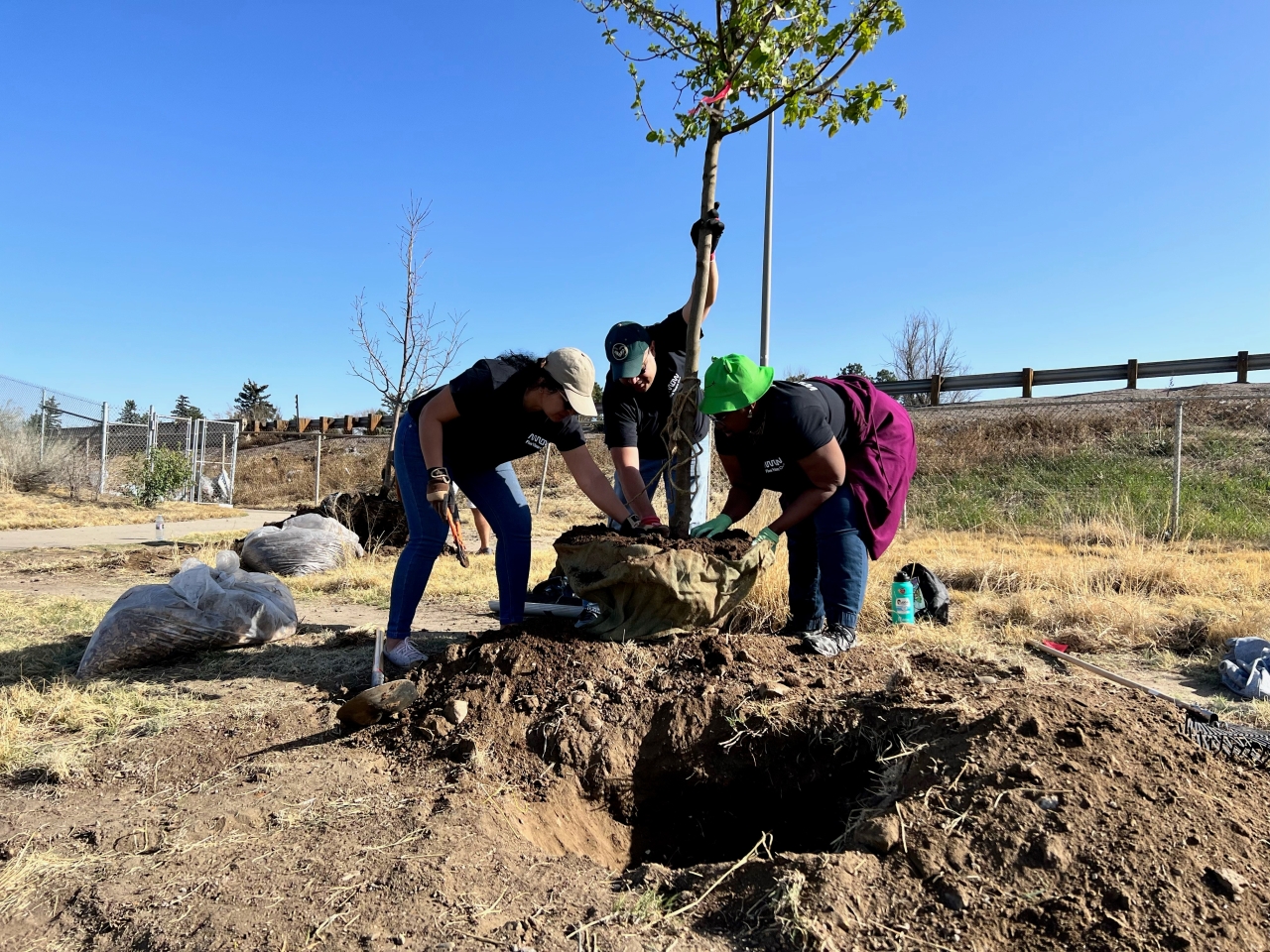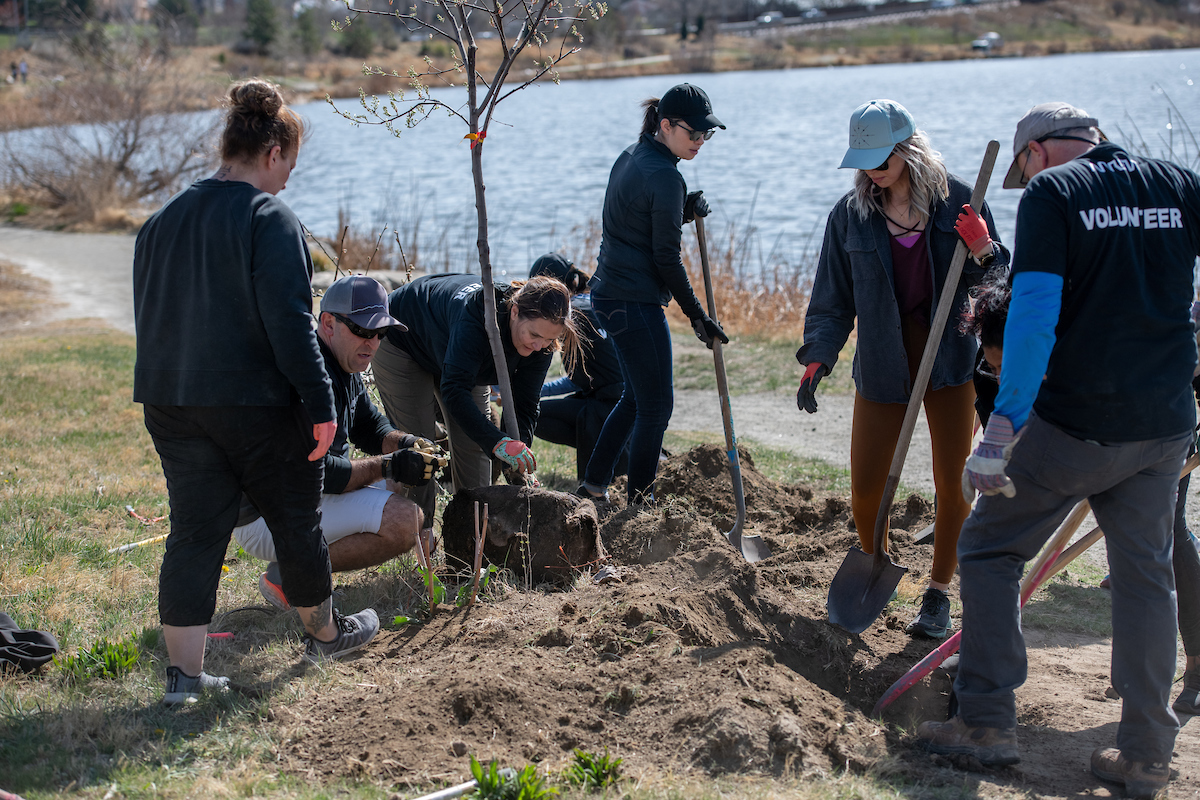 About Arrow Electronics
Arrow Electronics guides innovation forward for over 220,000 leading technology manufacturers and service providers. With 2021 sales of $34 billion, Arrow develops technology solutions that improve business and daily life. Learn more at fiveyearsout.com.
###

Arrow Electronics, Inc.
Arrow Electronics, Inc.
Arrow Electronics' Corporate Social Responsibility (CSR) program guides today's innovators to a better tomorrow. With our help, our partners will transform their ideas into real and influential achievements that will help people and the communities in which Arrow works.And just as technology touches all facets of our lives, we intend to foster new, cross-cutting collaborations between Arrow, CSR partners, customers and suppliers, so efforts yield astonishing and unforeseen results. Working together, we can make the world a better place — now and Five Years Out.
Learn more at www.fiveyearsout.com.
More from Arrow Electronics, Inc.