Published 05-02-22
Submitted by Truist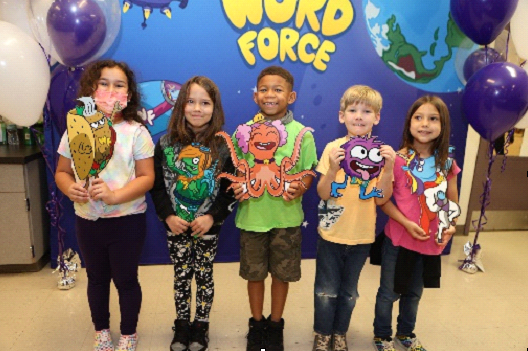 Truist's purpose is to inspire and build better lives and communities. One way teammates live out our purpose is by volunteering. Teammates Bernita Bailey, Ben Moore and Karen DeSale are shining examples of the strong culture and impact of volunteerism at Truist.
"The reputation of banking, for a long time, has always been about money," said Bernita Bailey, Greater Washington market president. "But Truist says, 'We're also about making sure we give back and educate youth. We're investing the money and the resources to do so.'"
We sponsor two school-based digital education programs, Truist WORD Force, early reading games for elementary school students, and Truist Financial Foundations, money management lessons for high school students. Since 2010, we've worked with EVERFI, an education technology company, to deliver these lessons to more than 2,700 schools and 1.5 million students at no cost to school districts.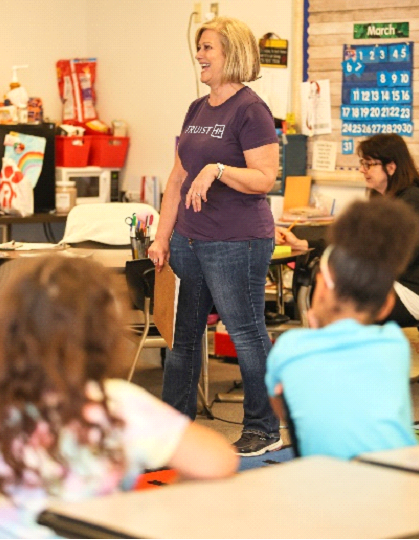 Truist teammates expand on the digital educational content by volunteering in participating classrooms. This school year alone, our teammates visited more than 150 classrooms participating in Truist WORD Force and Truist Financial Foundations.

"We have to be very intentional with our actions to help educate our communities," said Ben Moore, Premier Banking Greater Washington region director. "We really do care and want to make a difference."

"If there's one thing I love about Truist, we have so many different options for promoting literacy," said Karen DeSale, senior administrative assistant in North Florida. "I think it's just great that we're doing this. I love it." Truist donated more than 40 books to Oceanway Elementary School where DeSale volunteered this year.
Learn more about the many ways Truist gives back to communities.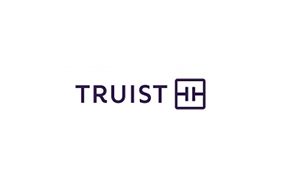 Truist
Truist
Truist Financial Corporation is a purpose-driven financial services company committed to inspiring and building better lives and communities. Truist has leading market share in many high-growth markets in the country. The company offers a wide range of services including retail, small business and commercial banking; asset management; capital markets; commercial real estate; corporate and institutional banking; insurance; mortgage; payments; specialized lending; and wealth management. Headquartered in Charlotte, North Carolina, Truist is a top 10 U.S. commercial bank. Truist Bank, Member FDIC. Learn more at Truist.com.
More from Truist