Published 04-29-22
Submitted by Kimberly-Clark Corporation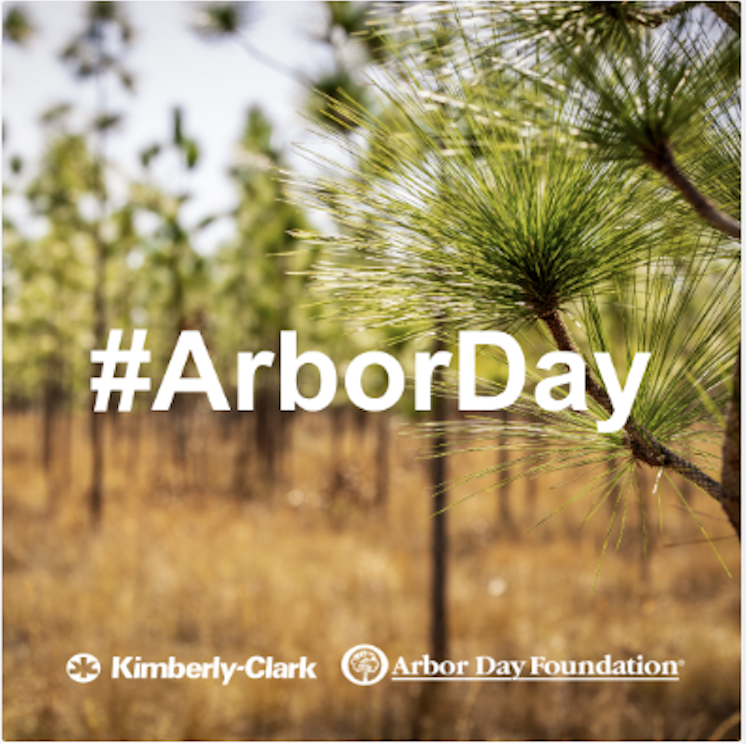 Kimberly-Clark has committed to planting 1.5 million new trees through 2030 with the Arbor Day Foundation as part of a new partnership. With a shared goal of supporting the world's forests, the trees will be planted in U.S. and Canadian forests of greatest need.
As a kickoff to the partnership and in celebration of Kimberly-Clark's 150th anniversary and the 150th Arbor Day celebration, Kimberly-Clark and the Arbor Day Foundation will plant one tree for each Instagram, Twitter, or Facebook post during the week of April 22-29 that uses #ArborDay, up to 150,000 trees. The social media campaign is designed to engage the public in learning, sharing, and celebrating trees and tree planting efforts that have a positive impact on the environment.
"We recognize the Arbor Day Foundation as leaders in efforts to strengthen our planet's forested ecosystems," said Ori Ben Shai, President of Kimberly-Clark North America Family Care. "With our shared goals of making a positive contribution to the people we serve around the globe, supporting a healthy planet, and strengthening forest-dependent communities, we're proud to partner with them on this campaign and into the future."
Throughout the partnership, Kimberly-Clark employees will be invited to participate in tree planting events, which will be held in different areas of need each year. These events will take place in communities where they can help improve tree canopy, create more equitable green space, and provide hope and healing after disasters for those areas that have been impacted.
For the past 50 years, the Arbor Day Foundation has worked to plant nearly 500 million trees around the world. Through a global network of partnerships, the Foundation facilitates projects that empower organizations of all sizes to reach their environmental and sustainability goals through measurable, impactful work.
"This year's 150th Arbor Day is especially meaningful, as it's also the 50th anniversary of the Arbor Day Foundation," said Dan Lambe, Chief Executive of the Arbor Day Foundation. "We are so grateful we get to celebrate alongside a partner like Kimberly-Clark, who has shown a strong commitment to sustainability and environmental action. We can't wait to engage them and their customers to create a healthier environment that stengthens forests and communities."
Kimberly-Clark is committed to protecting the environment and promoting the sustainable use of natural resources as it delivers its purpose of Better Care for a Better World. The company's 2030 sustainability strategy and goals are aimed at addressing the social and environmental challenges of the next decade while improving the lives and wellbeing of 1 billion people in underserved communities around the world with the smallest environmental footprint.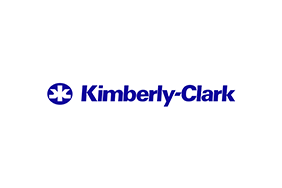 Kimberly-Clark Corporation
Kimberly-Clark Corporation
Kimberly-Clark and its trusted brands are an indispensable part of life for people in more than 175 countries. Fueled by ingenuity, creativity, and an understanding of people's most essential needs, Kimberly-Clark is committed to its purpose of Better Care for a Better World. The company's portfolio of brands, including Huggies, Kleenex, Scott, Kotex, Cottonelle, Poise, Depend, Andrex, Pull-Ups, GoodNites, Intimus, Neve, Plenitud, Sweety, Softex, Viva and WypAll, holds No. 1 or No. 2 share position in approximately 80 countries. Kimberly-Clark use sustainable practices that support a healthy planet, build strong communities, and ensure its business thrives for decades to come.
To keep up with the latest news and to learn more about the company's 150-year history of innovation, visit kimberly-clark.com or follow Kimberly-Clark on Facebook, Instagram or LinkedIn.
More from Kimberly-Clark Corporation