Published 04-29-22
Submitted by Schneider Electric

Allegiant engages Schneider Electric to develop ESG program 
Partnership will result in Allegiant's inaugural ESG report to communicate company's sustainability journey 
LAS VEGAS, April 29, 2022 /CSRwire/ -– Allegiant Travel Company, an integrated travel company with an airline at its heart, and Schneider Electric, the global leader in the digital transformation of energy management and automation, announced a partnership agreement to help Allegiant develop an Environmental, Social and Governance (ESG) program.  
"As one of the most successful airlines in the United States, Allegiant recognizes our responsibility to continuously deliver value in a way that is sustainable for our shareholders, employees, customers, communities and the planet," stated John Redmond, President, and newly named successor Chief Executive Officer at Allegiant Travel Company. "That is why we are working with Schneider Electric to identify ways to accelerate ESG initiatives throughout our business, and ultimately become a more sustainable travel provider."
Allegiant operates over 600 routes across a network spanning more than 130 cities. The company has identified more than 1,400 incremental routes for growth over the next decade. A comprehensive ESG strategy will help innovate new, creative solutions to lessen the impact of long-term growth. 
Under this three-year partnership, Schneider Electric will help Allegiant design and implement a holistic ESG program including: 
Identifying and prioritizing relevant ESG topics through a materiality assessment 

Establishing ESG goals and environmental goal achievement plans 

Developing an inaugural ESG report referencing the Global Reporting Initiative (GRI) and Sustainability Accounting Standards Board (SASB) frameworks and laying the groundwork for reporting in alignment with the Task Force on Climate-related Financial Disclosures (TCFD)

Providing ongoing carbon emissions reporting of Scope 1, 2 and 3 greenhouse gas (GHG) emissions using Schneider Electric's EcoStruxureTM Resource Advisor 

Supporting the company's communications efforts around its ESG program
"We are honored to partner with Allegiant to help them build a more coordinated and comprehensive ESG strategy," said Steve Wilhite, President, Schneider Electric's Sustainability Business. "With their commitment to connecting people, places and experiences that matter most, sustainability is a natural integration into Allegiant's long-term corporate strategy. We are excited to support them in building a resilient business that also combats the effects of climate change." 
Allegiant has made recent investments in several areas related to ESG. This includes the following initiatives:
Environmental

Agreed to purchase 50 Boeing 737 aircraft, with options to purchase 50 more - The Boeing aircraft burn up to 20% less fuel than the company's existing fleet

Continue to operate a low utilization strategy, matching deployed capacity with the demand environment, which results in higher load factors in a normal operating environment

Social

Sponsored Girls in Aviation Day in partnership with Women in Aviation Las Vegas

Provide rent-free office space to Make-a-Wish of Southern Nevada on Allegiant's corporate campus

Resumed in-kind travel for Make-a-Wish kids and their families in late 2021

Donated portions of proceeds from pink in-flight refreshment sales in October to the National Breast Cancer Foundation

Continue to embed the values of diversity and inclusion into the company's culture through policies, programs and best practices established by Allegiant's Diversity & Inclusivity Council

Governance

Sought greater boardroom diversity, resulting in a board membership that is 25 percent female and 12.5 percent racially diverse

Selected AWS as its preferred cloud provider to ensure greater security and reliability in its IT infrastructure

Separated the Chairman and CEO roles, effective June of 2022
More information about Allegiant's ESG progress is available in the company's 10-K Filing and will be communicated in the Proxy Statement, and through the company's inaugural ESG report to be published later this year. Allegiant will leverage Schneider Electric's Communications Services to ensure proactive, transparent disclosure of sustainability progress.
About Allegiant  
Las Vegas-based Allegiant (NASDAQ: ALGT) is an integrated travel company with an airline at its heart, focused on connecting customers with the people, places and experiences that matter most. Since 1999, Allegiant Air has linked travelers in small-to-medium cities to world-class vacation destinations with all-nonstop flights and industry-low average fares. Today, Allegiant's fleet serves communities across the nation, with base airfares less than half the cost of the average domestic roundtrip ticket. For more information, visit us at Allegiant.com.
About Schneider Electric 
Schneider's purpose is to empower all to make the most of our energy and resources, bridging progress and sustainability for all. We call this Life Is On.
Our mission is to be your digital partner for Sustainability and Efficiency.
We drive digital transformation by integrating world-leading process and energy technologies, end-point to cloud connecting products, controls, software and services, across the entire lifecycle, enabling integrated company management, for homes, buildings, data centers, infrastructure and industries.
We are the most local of global companies. We are advocates of open standards and partnership ecosystems that are passionate about our shared Meaningful Purpose, Inclusive and Empowered values.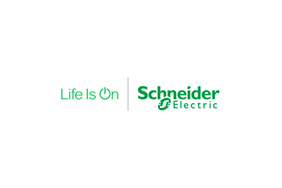 Schneider Electric
Schneider Electric
Schneider Electric is a European multinational company providing energy and automation digital solutions for efficiency and sustainability.
More from Schneider Electric