Published 04-29-22
Submitted by CSR International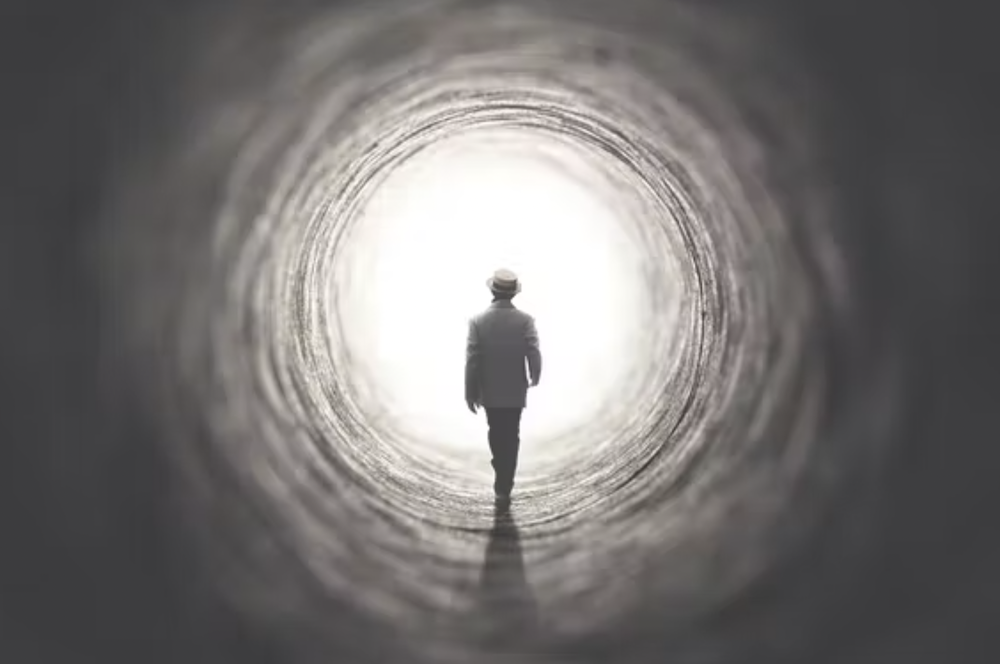 In my book, Thriving: The Breakthrough Movement to Regenerate Nature, Society and the Economy, I begin with hope. I tell the story of how I nearly drowned at Sodwana Bay off the coast of South Africa. Reflecting on this near-death experience, I realised that it was not the riptide that would have killed me, but the moment that I panicked and gave up hope. Hope is, in a very real sense, a survival imperative. And the more challenging the circumstances, the more crucial hope becomes.
Today, there are signs of social, environmental and economic breakdown all around us, and we need to face these problems head on, without denial. We should avoid blind optimism or false hope. At the same time, we cannot let the challenges overwhelm us. We need to recognise that positive changes and breakthrough innovations are happening too. We need to ground our stubborn optimism in pragmatic hope – hope that is rooted in action and an understanding of change.
This is the essence of the Stockdale Paradox, named after navy Admiral Jim Stockdale, who survived eight years in a Vietnamese prisoner-of-war camp. Later, in an interview with author Jim Collins, he explained the importance of pragmatic hope. "I never lost faith in the end of the story," he said. "I never doubted not only that I would get out, but also that I would prevail in the end and turn the experience into the defining event of my life." But then he added this crucial caveat: "You must never confuse faith that you will prevail in the end—which you can never afford to lose—with the discipline to confront the most brutal facts of your current reality, whatever they might be."
This sage advice could not be more relevant for our times. We must confront the brutal facts of biodiversity collapse, growing inequality, climate damage, racial injustice, plastic pollution, forced migration, and any number of other crises. And at the same time, we must never lose faith in our ability to survive and even thrive in the end. This is not wishful thinking; it is borne from the knowledge that all life is designed to thrive. The most powerful act we can take is to stop placing barriers in the way of thriving; to step back and let life do what comes naturally, which is to thrive.
Easier said than done. Which is why millions of young people today are in a state of despair. They understand the science of climate change and the facts of species loss. They see the evidence of social inequity and the examples of racial injustice. By contrast, the response by politicians, business leaders and ordinary citizens seems pathetic at best, obstructive at worst. Way too little, far too late. The ensuing miasma of anxiety is debilitating. Tragically, many do not even want to bring children into a world with such a bleak future.
What, then, is the case for hope? There are three main reasons to be hopeful. First, there is compelling evidence that change is happening, and that it is accelerating. I have been working in sustainability for more than 30 years and there has never been so much unity of purpose around the need for bold action. There has never been so much policy reform, investment in innovation, transformational strategic goals, or solidarity of social movements. The critics will still say that it's not enough – not ambitious enough, and not moving fast enough.
Which brings us to the second reason to be hopeful: change is not a linear process. I lived through the transition from apartheid to democracy in South Africa. What I experienced was 40 years of protest and pressure, apparently with little effect, and then a rapid transformation within 5 years once a tipping point was reached. Today, I see the same dynamic with many of our social and environmental issues. While little progress appears to be happening, there is convergence, with each pressure for change reinforcing others, edging us ever closer to positive tipping points.
The third and final reason to be hopeful is that it is a more productive and effective way to be. Having hope makes us better change agents. And this is because our hope is fuelled by action – our own and the actions of others. Hope is a candle in the darkness, but without action, it is quickly extinguished by the winds of cynicism and despair. Hope has to be a mindset – or even a worldview – that keeps us working for positive change, no matter how dire the present circumstances seem. This is active hope, which spreads like wildfire, empowering others to act. This is how thriving becomes a movement.
One of the most powerful and insightful books for understanding change through social movements is Hope in the Dark by Rebecca Solnit. I would like to end with a quote from her, since she perfectly captures what I mean when I say: If you want to thrive, you must dare to hope. "Hope," she says "is not a lottery ticket you can sit on the sofa and clutch, feeling lucky. It is an axe you break down doors with in an emergency. Hope should shove you out the door, because it will take everything you have to steer the future away from endless war, from the annihilation of the earth's treasures and the grinding down of the poor and marginal. To hope is to give yourself to the future - and that commitment to the future is what makes the present inhabitable."
--
Dr Wayne Visser is a globally recognized Cambridge pracademic, poet, possibilitist and author of 41 books, including Thriving: The Breakthrough Movement to Regenerate Nature, Society, and the Economy (Fast Company Press, 2022). To find out more about his work and writing, visit www.waynevisser.com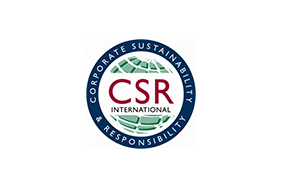 CSR International
CSR International
CSR International was founded in 2009 with the mission to be an incubator for CSR 2.0, which means Transformative Corporate Sustainability & Responsibility (CSR). Since then, we have delivered CSR training around the world, welcomed many people through our internship program, shared hundreds of CSR Research Digests and licensed CSR 2.0 Assessors & Advisors.
More from CSR International