Published 04-28-22
Submitted by Quest Diagnostics
Quest honors the dedication of all lab professionals providing essential insights that are vital to healthcare decisions.
This #LabWeek, we're grateful for all you do to help move our country forward.
Providing certainty in an uncertain world
There's a patient behind every sample—a patient who's waiting for an accurate answer. We're here to honor and thank you for your dedication to delivering critical results and helping improve the health of our communities in the face of this year's many challenges.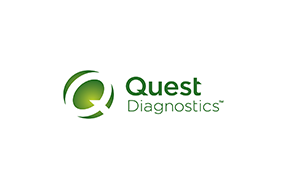 Quest Diagnostics
Quest Diagnostics
Quest Diagnostics empowers people to take action to improve health outcomes. Derived from the world's largest database of clinical lab results, our diagnostic insights reveal new avenues to identify and treat disease, inspire healthy behaviors and improve health care management. Quest annually serves one in three adult Americans and half the physicians and hospitals in the United States, and our nearly 50,000 employees understand that, in the right hands and with the right context, our diagnostic insights can inspire actions that transform lives. 
More from Quest Diagnostics