Published 04-28-22
Submitted by Embedding Project
Companies are under increasing pressure to address environmental, social, and governance issues in their operations and value chains. Companies must understand and act on the risks and opportunities posed by sustainability issues to help ensure business continuity and do their part to ensure the resilience of communities and the health of the planet.
Corporate sustainability is about your company doing its part on a strategically relevant range of interconnected environmental and social issues. The first step to addressing these issues is to identify and understand them. Only then can you understand your company's impact on the issues, how they affect your business, and how to do your part to address them.
The Embedding Project is a global public-benefit research project that helps companies embed sustainability across their operations and decision-making. The Issue Snapshots are the Embedding Project's most recent tool. It is a selection of the most relevant and practical resources on key sustainability issues. Updated weekly, the Issue Snapshots contain resources on eight core sustainability issues: worker rights and wellbeing, community resilience, governance, materials and waste, water, pollution, climate change, and biodiversity. To learn how to use the tool, watch the Embedding Project's Learn About Our Issue Snapshots video.
Identifying and understanding sustainability issues is a part of the Embedding Project's Embedded Strategies framework, developed to help companies integrate sustainability in their operations and decision-making. The Issue Snapshots, along with their Scan Guide, will help you identify and understand sustainability issues, so that you can set meaningful sustainability goals and embed the practices and systems to achieve them.
Download the attached file(s):
EP-Scan-A-Comrehensive-List-of-Sustainability-Issues-for-Companies.pdf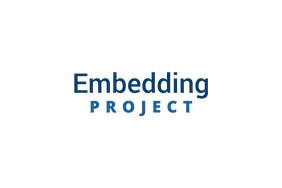 Embedding Project
Embedding Project
The Embedding Project is a global public-benefit research organisation, grounded in strong social science research methods, that harnesses the collective knowledge of research and practice to develop practical and publicly-available tools that help companies embed sustainability into their day-to-day operations and decision-making. The Embedding Project's publicly-available resources are possible thanks to generous contributions from the WBCSD, corporate partners, support from its host institution, Simon Fraser University, Canada and a grant from the Social Sciences and Humanities Research Council of Canada (SSHRC). To see the full array of tools and resources available, head to www.embeddingproject.org.
More from Embedding Project