Published 04-26-22
Submitted by Enbridge Inc.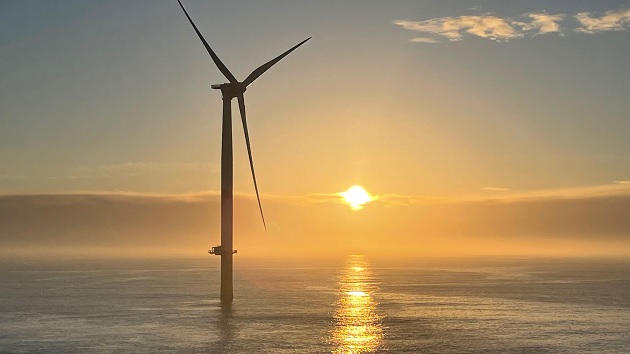 France has some 20,000 kilometres of coastline, and control over an estimated 11 million square km of territorial waters.
And as a potential offshore wind powerhouse, the country took a very important step this week.
The first turbine at the Saint-Nazaire Offshore Wind Project has been installed, a key milestone in the construction of Enbridge's first wind farm in France—which also happens to be the first offshore turbine installed in French waters.
The 480-megawatt (MW) wind farm, located about 12 km off the west coast of France, is slated to enter commercial operation in late 2022.
"We are excited the first turbine has been installed at the Saint Nazaire Offshore Wind Farm. This is not only a key milestone for our project—it's also the first turbine installed in French waters, marking an important moment for France's growing offshore wind industry," says Matthew Akman, Enbridge's Senior Vice President of Strategy, Power and New Energy Technologies.
The project's 80 wind turbines, with an installed capacity of 6 MW each, will be gradually installed offshore by the end of the summer and will start producing the equivalent of 20% of the total annual electricity consumption of the Loire-Atlantique region.
"Today's announcement signifies the progress we've made over the past several years on Saint-Nazaire, working closely with our partners EDF Renewables and CPP Investments," says Akman. "It also signifies the advancement of Enbridge's renewable power projects that support the transition to a lower-carbon economy and are aligned with our low-risk investment approach."
Enbridge, along with our partners, is building two other French offshore wind projects—the 497-MW Fécamp Offshore Wind Project, and the 488-MW Calvados (Courseulles-sur-Mer) Offshore Wind Project.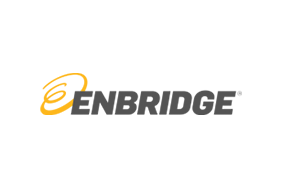 Enbridge Inc.
Enbridge Inc.
About Enbridge
At Enbridge, our name spells out our mission: a bridge to a sustainable energy future. That bridge safely connects millions of people around the world to the energy they rely on every day, fueling quality of life. Whether it's natural gas, oil or renewable power, the energy we deliver through networks spanning North America and our growing European offshore wind portfolio helps to heat homes, feed families, fuel vehicles and power industry. We're investing in modern energy infrastructure to sustain access to secure, affordable energy. We're also building on two decades of experience in renewable energy to advance new low-carbon energy technologies including hydrogen, renewable natural gas and carbon capture and storage. We're committed to reducing the carbon footprint of the energy we deliver, and to achieving net zero greenhouse gas emissions by 2050.
Headquartered in Calgary, Alberta, Enbridge's common shares trade under the symbol ENB on the Toronto (TSX) and New York (NYSE) stock exchanges. To learn more, visit us at Enbridge.com
More from Enbridge Inc.