Published 04-26-22
Submitted by DuPont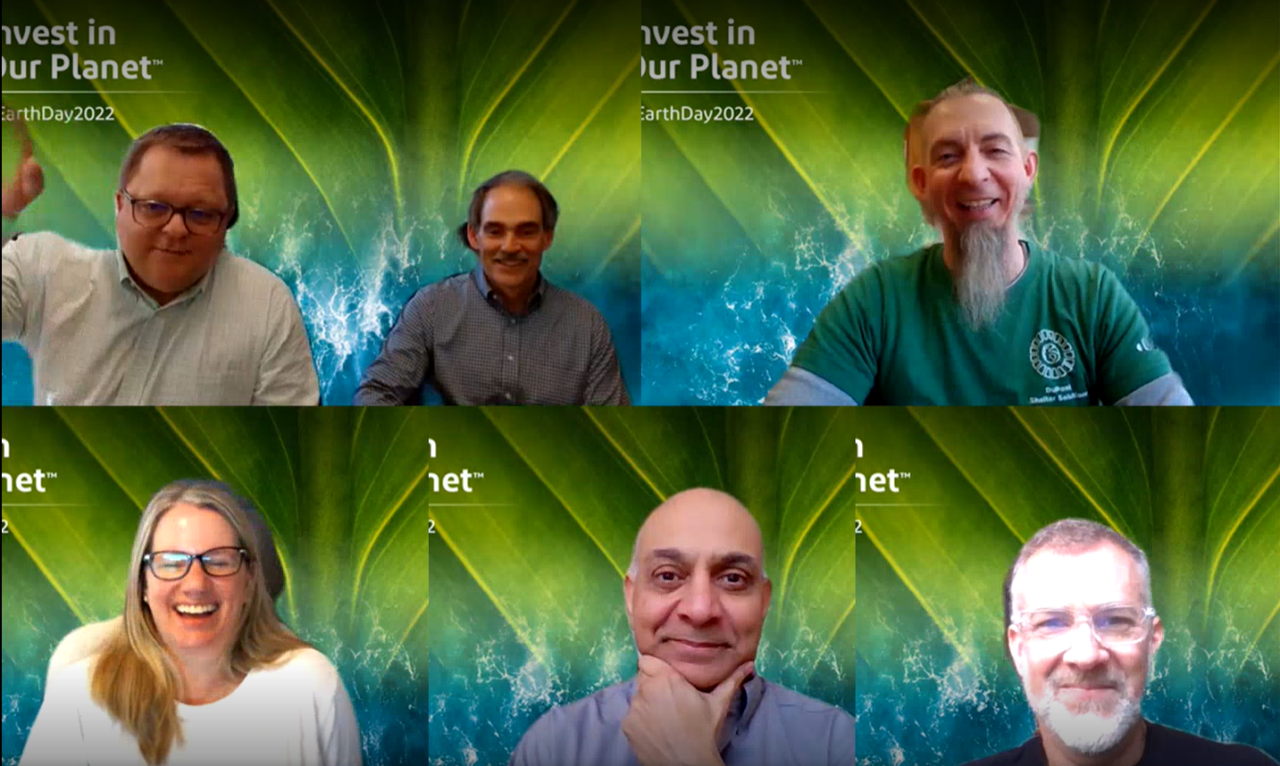 As part of our Earth Day celebration at DuPont this year, I had the fun opportunity to bring together a few of my fellow leaders within DuPont Performance Building Solutions and Corian® Design to facilitate a panel discussion on this year's Earth Day theme, "Invest in Our Planet."
The phrase "investing in our planet" can have many meanings, from individual actions and decisions to those taken by companies, governments, and non-governmental organizations. At an individual level, I've been considering replacing my personal vehicle, and the only question for me is which EV I'd want. For a business, it should mean using the power of business to advance sustainability, and for us it means doing exactly that in the built environment and beyond. As a business, we make decisions every day on where we choose to invest, and that investment should advance the triple bottom line of sustainability. This is the idea that we wanted to explore with our panel, which comprised our finance leader, our technology leader, our product leader, our advocacy leader, and our overall business leader.
Here I wanted to share some of the takeaways from our vibrant discussion – not my "sustainability guy" perspective, but our collective thinking in our business.
We must embed sustainability in everything we do
To successfully Invest in our Planet, businesses must include sustainability in everything they do. Baked directly in, not an afterthought or separate activity. Today sustainability plays a critical role in our business strategy; not only do we have a focused sustainability strategy – to partner with our customers and the industry to deliver innovative construction solutions that drive total carbon of buildings to zero, increase circularity of materials, and utilize safer chemistries – but the trends, risks, and challenges that this strategy is helping us to address are all woven into the overall strategy for the business.
Sustainability must be part of the regular business conversation – beyond the town halls and the fancy presentations, it gets real when it's in the discussions that happen when nobody is looking. Sustainability has increasingly become a part of our daily vernacular, and we continue to do work that makes sustainability one of the threads that weaves through all that we do. Driving broader organizational ownership of our sustainability journey is a big focus, and we're seeing this ownership happen more and more, particularly in our marketing, technology, and marketing communications teams. 
We must make decisions based on science and walk away when necessary
At DuPont, we are on a mission to find the best solutions – solutions that create value and are sustainable. We know the solution that helps enable a sustainable society isn't always the one that we have in front of us today, so we are constantly innovating, driven by our DuPont purpose to empower the world with the essential innovations to thrive, and inspired by our sustainability goals and beliefs.
To invest in those increasingly sustainable solutions, we have to be appropriately skeptical and make decisions based on science. As we turn ideas into industry solutions, we know that it's our responsibility to look at all aspects of a proposed solution with a critical eye and to use data and evidence to help guide our decisions. Ideas touted as the next sustainability silver bullet may have a fatal flaw that good research can uncover. In other cases, technical solutions may be possible, but the technology needed to deliver the solution doesn't meet our sustainability expectations. Stopped research projects don't get published, and we don't often talk about the projects we've chosen not to pursue, but there are many times we've pivoted – or simply stopped the project – to keep moving in the right direction.
We need to see more "Froth Pak™ decision" moments
To invest in our planet as a business, we have to walk the talk – period. That can mean choosing to pursue an option that is more technically challenging, and requires a larger investment, but is the right thing to do for sustainability and over the long term.
One of our innovation teams did exactly this, in a project review meeting that is becoming legendary in internal discussions. A few years ago our Froth-Pak™ Spray Foam team knew they needed to reformulate the product to innovate a low embodied carbon solution. They narrowed the technology solutions down to two options – a more sustainable option, which required more up front capital and had a higher degree of technical risk and difficulty, and a less complex option that had less investment required but delivered much lower sustainability benefit.  
I was fortunate to be one of the leaders in the room when the team was told they had to pick one solution and go all in; continuing to develop two solutions was going to be too costly. The team – which happened to comprise some of our vocal sustainability ambassadors – made the awesome decision to choose the more challenging, but more sustainable solution. 
It was a clear risk, but the risk paid off big, as the team eventually brought to life the Low GWP Froth Pak™ Spray Foam that has delivered significant reduction in embodied carbon, using a blowing agent package that achieves reduction in Global Warming Potential (GWP) of more than 99% compared to the previous formulation. To date, the product has been recognized with a 2021 American Chemistry Council (ACC) Sustainability Leadership Award for Environmental Protection and a 2021 Adhesive and Sealant Council Innovation Award. 
The "Froth Pak™ decision" is one of my favorite "invest in our planet" stories. When these choices arise, we need more innovation teams across the industry to place their bets on the most sustainable option, and work their innovation magic to make it succeed.
Investing in our planet every day
Earth Day should be every day, as the saying goes. As businesses we can invest in our planet by embedding sustainability in everything we do, using science to guide our decisions to continue or stop, and betting on the more sustainable option.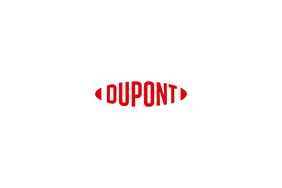 DuPont
DuPont
DuPont (NYSE: DD) is a global innovation leader with technology-based materials and solutions that help transform industries and everyday life. Our employees apply diverse science and expertise to help customers advance their best ideas and deliver essential innovations in key markets including electronics, transportation, construction, water, healthcare, and worker safety. More information about the company, its businesses and solutions can be found at www.dupont.com. Investors can access information included on the Investor Relations section of the website at investors.dupont.com.
More from DuPont