Published 04-25-22
Submitted by Public Service Enterprise Group (PSEG)
Originally published on PSEG ENERGIZE!
We care about all of our planet's creatures big and small.
Here's a great story for Earth Month and it's just one example of how we go to great lengths to ensure our work along our rights of way (the land directly below the transmission power lines) doesn't disrupt the habitat of hundreds of endangered and protected species of plants and animals.
Meet the elusive and endangered blue spotted salamander – that lives underground for 11 months out of the year. But for one month a year, the salamanders slither to the surface to make more salamanders.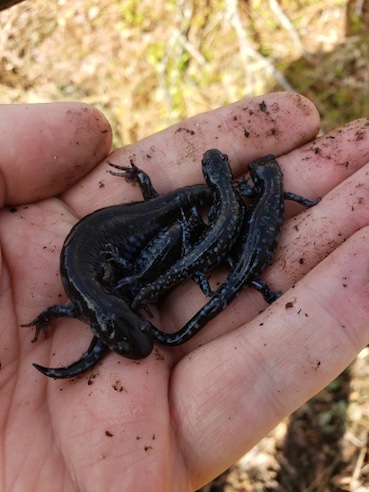 We wouldn't want our heavy construction equipment to disrupt or diminish the wellbeing of these special salamanders and we would never want to damage any of the endangered species living on our rights of way.
In the case of the salamander, our crews laid down heavy timber "mats" to allow the construction vehicles to work without harming the salamanders crossing the roads while going between their normal habitat and their breeding habitat (Vernal Ponds). The salamanders happily used the underside of the mats as a habitat while they were above ground. While removing the mats, if our teams spotted any blue spotted salamanders – work was paused until our team scooped them up and safely relocated them.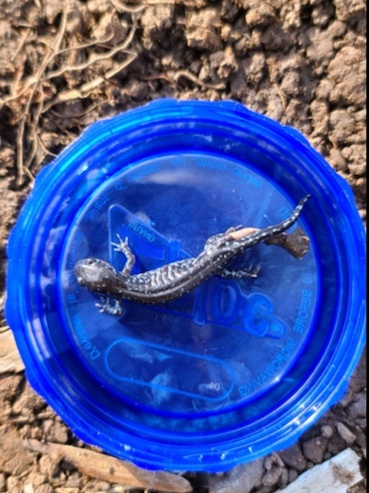 Many other creatures benefited from the timber mats and special "critter crossings" we created underneath the mats. The critter crossings are special tunnels, or access points, that allow animals to safely "cross the road" so to speak without interference from our construction vehicles. We've seen turtles, snakes, and all sorts of animals take advantage of the safe critter crossing.
This Earth Month, let's celebrate the special blue-spotted salamander and PSE&G's continued commitment to conservation.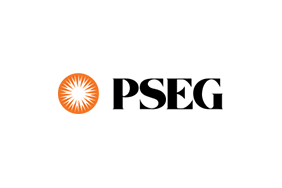 Public Service Enterprise Group (PSEG)
Public Service Enterprise Group (PSEG)
Public Service Enterprise Group Inc. (PSEG) (NYSE: PEG) is a publicly traded diversified energy company with approximately 13,000 employees. Headquartered in Newark, N.J., PSEG's principal operating subsidiaries are: Public Service Electric and Gas Co. (PSE&G), PSEG Power and PSEG Long Island. PSEG is a Fortune 500 company included in the S&P 500 Index and has been named to the Dow Jones Sustainability Index for North America for 11 consecutive years (https://corporate.pseg.com/).
More from Public Service Enterprise Group (PSEG)