Published 04-25-22
Submitted by Regions Bank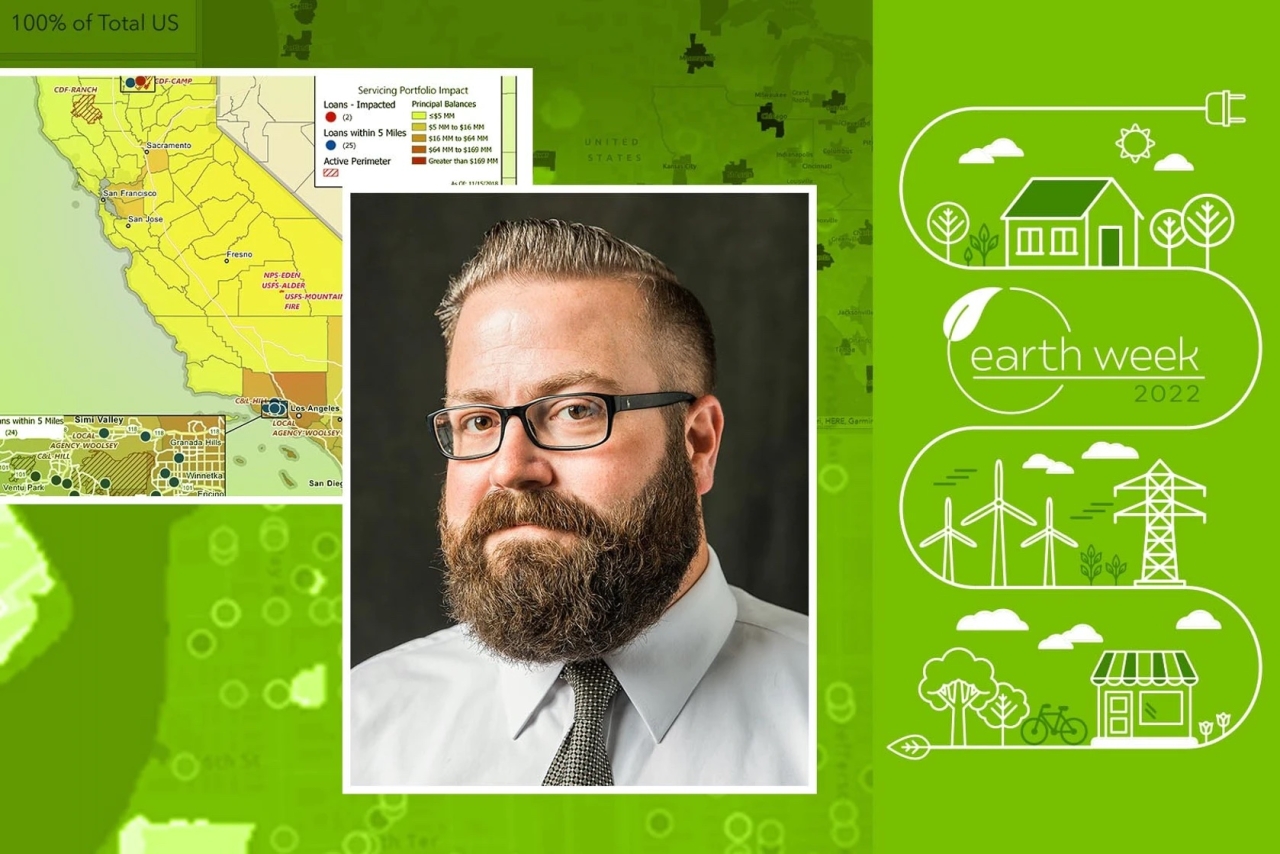 By Grant Mullins | April 21, 2022
In recognition of Earth Day, Regions is sharing a series of articles that highlight how teams and associates across the bank are contributing to our commitment to operate in environmentally sound ways that make life better for all.
Earth Day, for me, is an opportunity to take a step back and think about why I do what I do. I feel a strong, personal responsibility to help protect the planet and to make a difference for future generations. My role at Regions – using cutting-edge technology to help safeguard the bank and our customers from the negative impacts of climate change – plays to my analytical strengths and allows me to follow my passion.
I grew up with at least a sense of environmental responsibility (though grounded in 80's pop culture and Cold War-era, Afterschool Special-type programming), but my real passion first began to take shape in my early days of college where my love of the outdoors landed me in the forestry program at Auburn University.
I still remember the moment I saw the bumper sticker. I'm not sure any other cheap vinyl decal has had more of an impact on my life or career. It was green with bold white lettering that read, "For A Forester, Every Day Is Earth Day." It may not seem like much, but that sticker struck a chord with me. It was an ever-present reminder that I could use my passion for forestry and the environment to make a difference in the world at large.
In 2019, I was part of an industry advisory panel at a conference in San Diego, California. The question was posed, "What current issue or issues do you see coming that keep you up at night?" Various topics were mentioned including shifting customer behaviors, the move from brick and mortar to online, fraud and others that all seemed right.
When it was my turn to speak, I threw them a curve ball and blurted out, "Climate change, hands down." The response was mixed. Some thought I was joking while others suspected I may have a tin foil hat tucked neatly into my back pocket. But I left with the feeling I had made my case. Within twelve months of that meeting climate change and environmental, social and governance, or ESG, risk would be on every company's radar, second only behind a worldwide, unprecedented pandemic.
Climate change, indeed, is an emerging risk facing all financial institutions today. Generally, those risks are divided into two areas: physical and transition risks. Physical risks include acute impacts, such as extreme weather events like hurricanes or wildfires. Chronic impacts, such as sea level rise, are also considered a physical risk.
Transition risks are those associated with the transition to a lower-carbon economy, which include extensive policy, legal, technology and market changes to address mitigation and adaptation requirements related to climate change.
Managing these risks is not always straightforward. The magnitude and timing of climate risk exposure are difficult to accurately evaluate. The lack of historical data contributes to the uncertainty, as does evolving stakeholder expectations and societal and market forces.
My Spatial Intelligence team and I developed a risk management monitoring solution, leveraging software already in use to track and monitor weather events that impact our facilities and customers. This adaptation is allowing Regions to be an industry leader in managing the impacts of climate risk by using thematic mapping and location-based visualization solutions to monitor sea level rise, wildfires, ice storms and other events associated with climate change.
Specifically, we're using our technology to power the "what-if" conversations around ESG and sea level rise. We do this by leveraging our Esri platform, a geographic information system (GIS) that allows for the hosting of web mapping and map-centric dashboarding.
Our goal is to explore the impacts of certain scenarios on Regions' assets, which include the bank's branches, ATMs, offices and other physical locations, including third-party vendors. We also monitor financial assets, such as loan portfolios and deposits.
We utilize scenarios determined by the Network for Greening the Financial System (NGFS), a group of 83 central banks and financial supervisors that aims to accelerate the scaling up of green finance and develop recommendations for central banks' role for climate change. The scenarios include an orderly transition to a lower carbon economy (Orderly scenario); a delayed and abrupt transition, driving significant disruptions in the energy markets (Disorderly scenario); and an ineffective transition, leading to material warming and weather events in the future, such as sea level rise (Hot House World scenario).
Using the Esri platform, we've developed the Regions Sea Level Rise (SLR) Viewer, an interactive web dashboard that allows users to see the impacts from one foot to 10 feet of sea level rise. Users can zoom in to see all impacted points of interest and pull detailed client and account information.
Previously, our analysis was refreshed annually, but the SLR Viewer is updated quarterly (with the ability to update monthly if needed) giving us the most current look possible at potential impact.
As I mentioned, this same software has been used for several years by our team to track and monitor weather events that can impact our customers, associates and bank operations. Specifically, we use it to assess damage and the risk (potential exposure) posed to our credit portfolio and customers, working closely with other Risk teams, businesses and support groups across the organization.
Before a hurricane or other severe weather event, our meteorology vendor, StormGeo, provides tropical risk zone information. The risk zones are overlaid with ZIP code locations and break out the potentially affected portfolio and assets. The results from the analysis are summarized by portfolio and product category, giving a quick look at numbers of customers and dollar amounts for each category.
Our team also develops customer lists that are provided to partners across the bank to identify impacted branches and customers to communicate fee waivers or other information.
After a storm, our team identifies possible credit exposure in the impacted areas using the same ZIP code-based tracking method to develop a customer list, similar to the one made pre-storm. These lists are used as contact lists for relationship managers allowing them to reach out, check in and determine if there has been any material exposure while greatly reducing the amount of time for reporting purposes.
In addition to using our Spatial Intelligence platform for ESG monitoring and reporting, many other areas are taking advantage of the ability to harness the "power of where.&rdquo Our Natural Resources and Real Estate team uses the Esri platform in their management of natural resources for our clients. The Regions IT Field Services team uses our platform to map and track their supply pantries, align their technicians across the bank's footprint and select efficient routes for their replenishment team.
Going forward, we are excited to continue to push the limits of geospatial data and analytics, including more precise impact-analysis capabilities as well as branching out into other critical issues affecting our planet. These could include issues such as the social vulnerability of communities we serve in relation to the effects of climate change and the evaluation of alternative fuels and energy according to evolving customer preferences.
Recently, I had the opportunity to speak to a graduating class of Geography students about location analysis in the private sector. When I was introduced, I could see the confusion on their faces (even over the Zoom call). For most of them, this was a completely foreign concept and on paper, must have looked as far as possible from the NGO public sector work with which they were all very familiar.
Over the course of the next hour, I was able to paint a picture of all the great and progressive work that Regions does for our customers and the environment while living out our values. We talked at great length about being world-changers and how that same passion for doing good and making a difference can be applied wherever they find themselves in the future.
For me, on Earth Day, that's what it's all about and a big part of why I do what I do. It gives me great hope for the future seeing the next generations out there driven to make a difference and ready to use all the tools, technology and resources wherever they find themselves.
Happy Earth Day.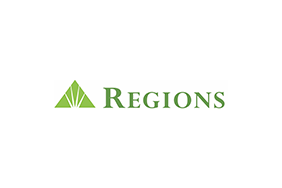 Regions Bank
Regions Bank
Regions Financial Corporation (NYSE:RF), with  $147 billion  in assets, is a member of the S&P 500 Index and is one of the nation's largest full-service providers of consumer and commercial banking, wealth management, and mortgage products and services. Regions serves customers across the South, Midwest and  Texas , and through its subsidiary, Regions Bank, operates more than 1,300 banking offices and 2,000 ATMs. Regions Bank is an Equal Housing Lender and Member FDIC. Additional information about Regions and its full line of products and services can be found at www.regions.com.
More from Regions Bank