Published 04-25-22
Submitted by DraftKings
DraftKings believes that in order to be successful, they have to be successful in all areas. In order to give back to the community, the company launched DraftKings S.E.R.V.E.S., a program that is dedicated to creating a better world.
DraftKings is committed to addressing global sustainable development challenges, including climate change, and strives to make an impact on our communities locally and around the world. In collaboration with Gisele Bündchen, our Special Advisor to the CEO and Board for ESG Initiatives, as well as the Arbor Day Foundation, we made a commitment to fund and plant one million trees to better the world we live in.
On behalf of DraftKings S.E.R.V.E.S., we are proud to announce that we have achieved our goal with tree planting projects taking place across 14 U.S. states and 8 international countries in efforts to help clean our water, purify our air, and sequester carbon, among so much more.
DraftKings has also launched an earth-themed FTP pool in honor of Earth Day and Arbor Day to engage with our communities and celebrate our planet!
Environmental Impact
Through the tree plantings that DraftKings has funded:
Over 780,000 metric tons of carbon will be sequestered
More than 5,000 tons of air pollution will be avoided
More than 750 million gallons of water runoff will be avoided
(Source: Arbor Day Foundation)
Global Impact
DraftKings and the Arbor Day Foundation are aiming to impact more than just the environment with this campaign. The following five reforestation rationales will be impacted through this effort:
Disaster and disease recovery
Poverty alleviation, livelihoods and well-being
Supporting indigenous peoples and equity
Ecosystem resilience
Maximizing co-benefits including: carbon sequestration, water benefits, air quality and health outcomes, and critical habitat restoration
This is just the latest effort from DraftKings as the company continues to launch projects for a better world. Stay tuned for updates as the campaign nears its goal of 1 million total trees planted.
For more details on our efforts and an inside look at one of our planting sites, watch the above video.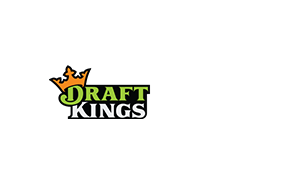 DraftKings
DraftKings
DraftKings Inc. is a digital sports entertainment and gaming company created to fuel the competitive spirit of sports fans with products that range across daily fantasy, regulated gaming and digital media. Headquartered in Boston, and launched in 2012 by Jason Robins, Matt Kalish and Paul Liberman, DraftKings is the only U.S.-based vertically integrated sports betting operator. DraftKings is a multi-channel provider of sports betting and gaming technologies, powering sports and gaming entertainment for operators in 17 countries. DraftKings' Sportsbook is live with mobile and/or retail betting operations in the United States in Arizona, Colorado, Connecticut, Illinois, Indiana, Iowa, Louisiana, Michigan, Mississippi, New Hampshire, New Jersey, New York, Oregon, Pennsylvania, Tennessee, Virginia, West Virginia, and Wyoming. DraftKings' daily fantasy sports product is available in 6 countries internationally with 15 distinct sports categories. DraftKings is both an official daily fantasy and sports betting partner of the NFL, NBA, MLB, NHL, PGA TOUR and UFC as well as an official daily fantasy partner of NASCAR. Launched in August 2021, DraftKings Marketplace is a digital collectibles ecosystem designed for mainstream accessibility that offers curated NFT drops and supports secondary-market transactions. DraftKings also owns Vegas Sports Information Network, Inc. (VSiN), a multi-platform broadcast and content company.
More from DraftKings