Published 04-25-22
Submitted by Bread Financial
April is Financial Literacy Month. A nationwide, collaborative event, in which organizations across the country will come together to promote financial wellness through a variety of initiatives.
As a purpose-driven financial services company, Bread Financial is committed to supporting financial wellness through the education, training and technology that helps our stakeholders build a bright financial future. That is why I am pleased to announce that Bread Financial is pledging $1 million toward future programs and tools that promote financial literacy for all.
Throughout April, we will drive education and awareness of financial wellness, helping to ensure that our associates, customers and communities have the necessary support and resources to make informed financial decisions. In addition to our monetary support, we will also promote work already in flight to enable positive change and build a more sustainable, resilient future for those we serve.
Our Associates
Bread Financial takes a holistic approach to the health and wellness of our associates. Financial confidence reduces stress, and we believe that providing our associates with tangible ways to support their financial goals ultimately means a healthier, happier workforce. In addition to a variety of webinars, workshops, discounts and reimbursements, part of our associate benefits package includes free access to a financial advisor so associates have the support they need through any stage of life.
Our Customers
Through a diverse suite of tech-forward payment, lending and saving solutions, Bread Financial empowers customers by giving them the power to choose the products that are right for them. As a fair and responsible lender,we adhere to straightforward, transparent, equitable underwriting practices. In addition to arming customers with the knowledge to make informed choices with clear and accurate information, we continually evaluate our underwriting process to ensure we offer each customer access to the right level of spending power.
Our Communities
To build a sustainable future, Bread Financial makes strategic investments and supports programs that enable our communities through financial education, job training and resources. As part of those efforts, Bread Financial has joined the Jump$tart Coalition, which includes more than 100 like-minded, national organizations that work collectively and collaboratively to move financial literacy forward, particularly among preschool through college-aged students. We are also a long-time supporter of Junior Achievement and helping students understand the importance of smart academic and responsible economic choices. Our associates are volunteering their time to promote financial literacy this April during Delaware's Teach Children to Save Day on April 25, and the Junior Achievement Finance Park on April 28.
Bread Financial enables positive change in building a more sustainable, resilient future for those we serve. These priorities will enable us to create stronger connections with our stakeholders while allowing us to engage with the world around us in increasingly positive ways. Learn more about our sustainability strategy here.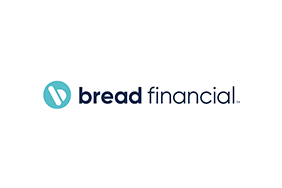 Bread Financial
Bread Financial
Bread FinancialTM(NYSE: ADS) is a tech-forward financial services company providing simple, personalized payment, lending and saving solutions. The company creates opportunities for its customers and partners through digitally enabled choices that offer ease, empowerment, financial flexibility and exceptional customer experiences. Driven by a digital-first approach, data insights and white-label technology, Bread Financial delivers growth for its partners through a comprehensive product suite, including private label and co-brand credit cards, installment lending and buy now, pay later (BNPL). Bread Financial also offers direct-to-consumer solutions that give customers more access, choice and freedom through its branded payment, lending and saving products.
Formerly Alliance Data, Bread Financial is an S&P MidCap 400 company headquartered in Columbus, Ohio, and committed to sustainable business practices powered by its 6,000+ global associates. To learn more about Bread Financial, visit BreadFinancial.com or follow us on Facebook, LinkedIn, Twitter and Instagram.
More from Bread Financial