Published 04-25-22
Submitted by 3BL Forum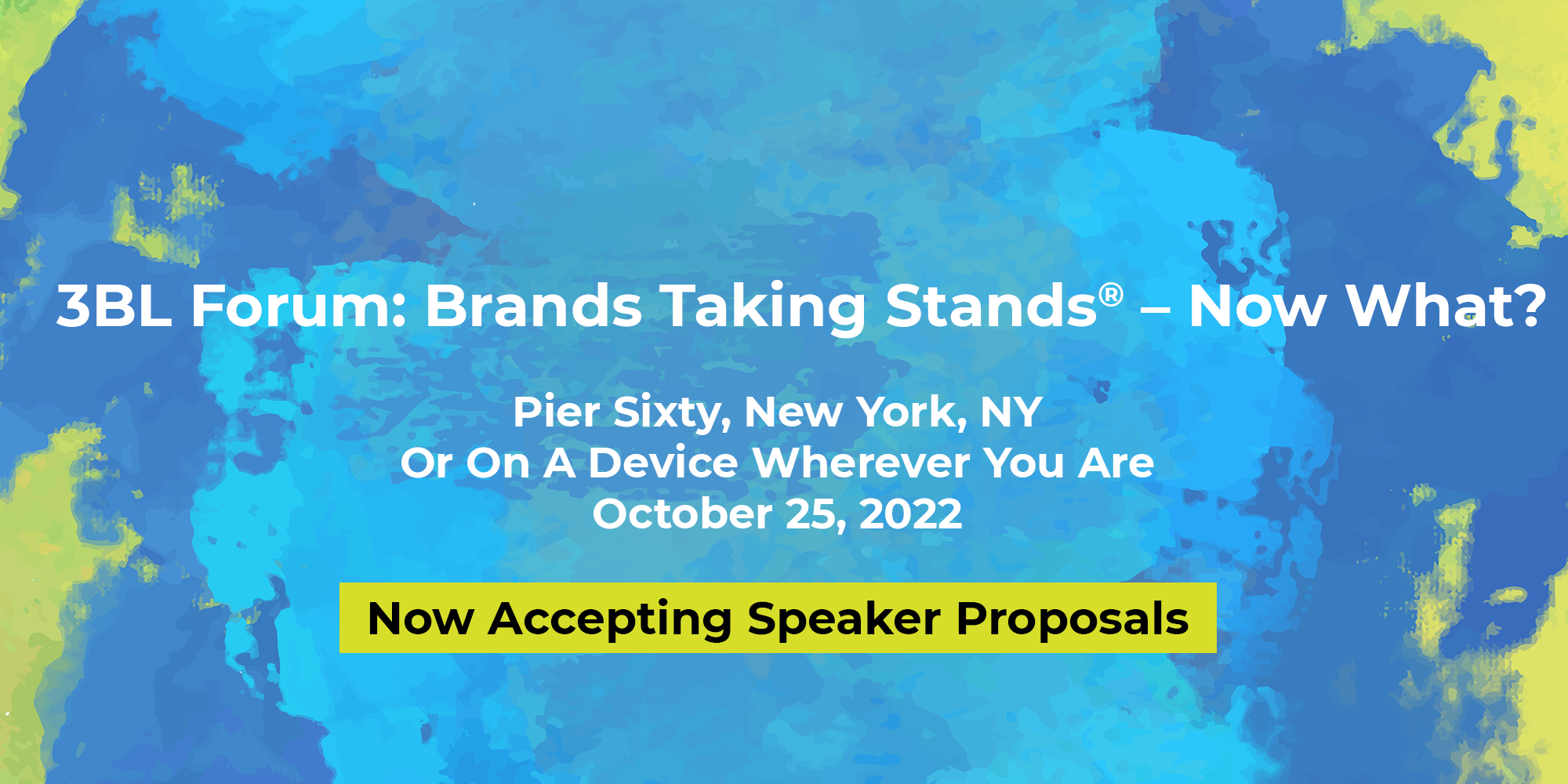 Unique conversations, diverse perspectives and breakthrough thinking are just a few of the reasons why speakers are so integral to the 3BL Forum: Brands Taking Stands® experience.
Once again, 3BL Forum: Brands Taking Stands® –Now What? will bring together leading voices from a variety of industries to address "the why" and "the how" behind the major environmental, social and governance (ESG) challenges facing business today.
We welcome submissions by CEOs and senior leaders on ideas related to Brands Taking Stands® – Now What? The deadline to submit speaker proposals is May 31. Download the 2022 speaker proposal guidelines and submission form here.
Our wide-ranging topics, one:one interviews and panel discussions are designed to shed light on those multi-faceted considerations brought to bear as business leaders must navigate this complex new era of purpose, ESG and stakeholder primacy.
Here are the themes we will explore at the event on October 25, 2022:
We Can't Unlearn What We've Experienced, Can We?
The New Qualifications for Corporate Leaders
What Do Stakeholders Want You to Know?
Is Corporate Purpose Doing What It's Supposed to Do?
ESG + Sustainability + Purpose = The Ultimate Silo
How Do We Navigate 'Business As Not Usual'?
"Each speaker plays an important role in bringing authenticity and transparency to the main stage," said Lynne Filderman, executive producer of 3BL Forum. "We work with every speaker to identify their 'why' and 'how' and then shape the stage to deliver meaningful insights on how they are navigating today's rapidly changing business environment. Together, our speakers' candid views offer unparalleled access to perspectives on corporate thinking and decision-making as they answer the question,'Now What?'"
Download the 2022 speaker proposal guidelines and submission form here.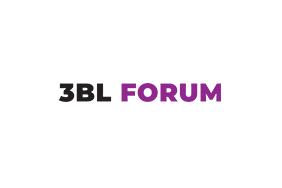 3BL Forum
3BL Forum
THE NEW YORK STAGE IS SET.
3BL Forum will continue its newly established tradition of bringing corporate leaders together on a fast-paced main stage, keenly focused on the 'why' and 'how' as business amplifies its leadership and elects to lead on environmental, social and governance issues.
Our main stage will feature legacy companies, sustainable businesses, NGOs and leading agencies. This 2-day conversation will be curated to bring forth new perspectives, nuances in thinking, candid insights, and revelations above and beyond the ordinary. 
3BL Forum is produced by 3BL Media, the world's leading communications partner for purpose-driven organizations.
More from 3BL Forum