Published 04-22-22
Submitted by HP Inc.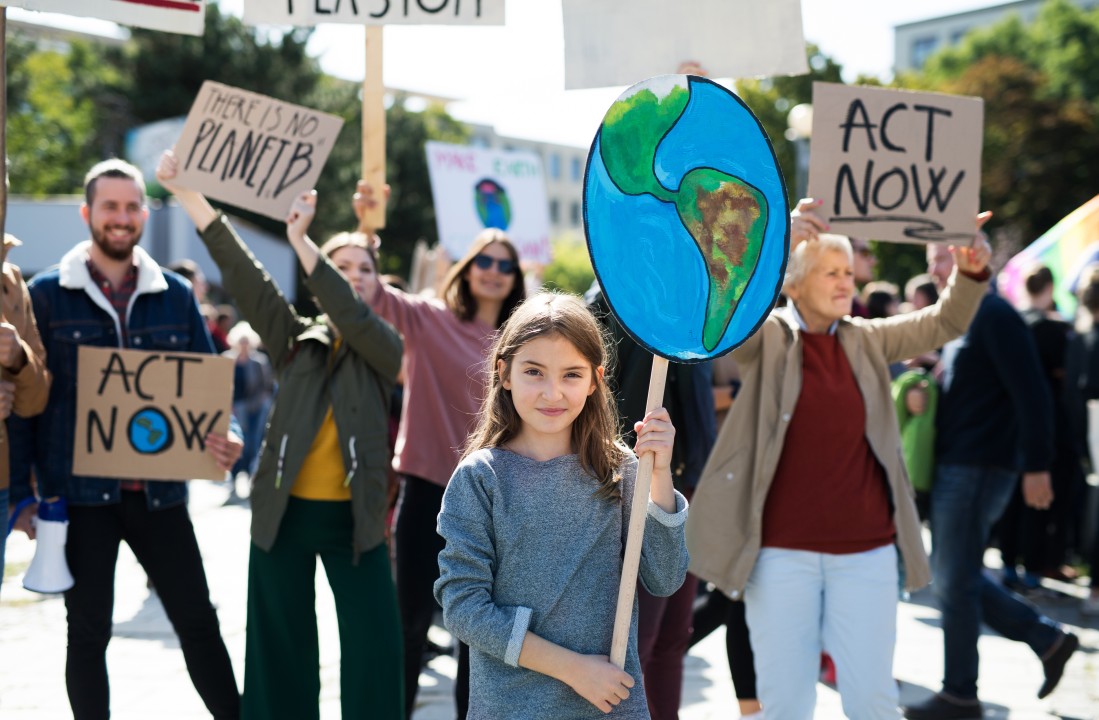 Each year we dedicate the month of April to catalyzing action and ideas as part of Earth Month. The need for action has never been greater. We're running out of time to limit global warming to 1.5 degrees Celsius and avoid irreversible damage to ecosystems and vulnerable populations. In order to overcome the urgent, complex issues that we face, we need solutions that are just as diverse and intricate as the problems they address. A new generation of innovators is stepping up to tackle some of the world's biggest challenges, and they're on a mission to beat the clock.
At HP, we believe that one thoughtful idea has the power to change the world. Today's changemakers are more driven than ever to turn their creativity and intelligence into meaningful action. They already have the passion and the commitment to adapt and evolve their ideas. By investing in innovators focused on driving climate action through grants, mentorship, and technology, we can ensure that they also have the platform they need to scale those ideas for even greater impact.
Advancing the circular economy through plastic innovation
Plastic film represents less than one-fifth of all plastic produced, yet makes up 46% of ocean plastic. The volume of plastic entering the ocean each year is expected to triple by 2040, causing further harm to ecosystems already harmed by the effects of climate change. The TOM FORD Plastic Innovation Prize, backed by Lonely Whale, is a first-of-its-kind global competition focused on creating scalable and biodegradable alternatives to thin-film plastics.
Applications were submitted by 64 teams from 26 countries, and the eight finalists were chosen as the best, most viable, and most scalable ideas to compete for the top prize. Finalists will compete for a collective $1.2 million of funding and receive three years of additional support.
Their work is ground-breaking and urgently needed to address one of the most persistent problems we face in the world today. HP is part of the Early Adopter Coalition and joins a cohort of leading brands who have agreed to test finalist materials within our supply chain in an effort to eliminate thin-film plastic permanently. Winners of the competition will be announced in early 2023.
Girls Save the World
I shared last month how women and girls are disproportionately affected by climate change. We know that investment in a girl's education increases her country's resilience to climate disaster, providing a measurable benefit to both individuals and society. That's why HP and MIT Solve launched the 'Girls Save the World' Prize for the Solv[ED] Youth Innovation Challenge.
The prize is open to solutions addressing sustainability challenges that are led by girls aged 13-18. Ten finalists will participate in the Girls Save the World Camp next month, where they will be mentored by sustainability experts from HP and other partners while they compete for the grand prize of $10,000.
Girls Save the World builds on our previous collaborations with MIT Solve, empowering women and traditionally marginalized populations through Solver Challenges, including Antiracist Technology and Digital Inclusion in 2021. Applications for the 2022 Black and Brown Innovators in the US challenge for innovators under the age of 24 just closed at the end of March. The winners of last year's challenges will be sharing on their progress at Solve at MIT 2022, May 5-7. Anyone is welcome to join the event via livestream.
Equipping changemakers to scale
BeChangeMaker is a three-month online training program that inspires action on global issues through social entrepreneurship and skill building. Supported by WorldSkills and the HP Foundation, BeChangeMaker provides participants access to high quality educational content through the HP Foundation's skill-building program, HP LIFE, along with the tools and technology to prop up their enterprise, plus dedicated coaching, mentoring and support, including a global network of potential supporters and investors.
Since its inception in 2017, more than 1,200 teams from 80 countries have applied. Last year's winner, VaxiGlobal from Zimbabwe, is developing a digital vaccination certification system that can counteract fraud and use biometrics to verify information where smart phones aren't widely available. 2020's winner, EZDiabetes, includes collaborators from India, the United States, and France. Their solution is a one stop management platform that will help sufferers from diabetes live healthier lives with the support of their communities. Changemakers like VaxiGlobal and EZDiabetes are showing ingenuity, combined with strategic support, can have far-reaching impacts on global challenges.
Applications for the 2022 cohort are open until June 3 and all young social entrepreneurs are encourage to apply.
Building a 55,000-person sustainable impact team
We're activating changemakers inside HP, too. I've written before about how every HP employee is encouraged to set a sustainable impact goal as part of their annual goal-setting process. The theme of this year's employee engagement campaign for Earth Day is 'Every job is a Climate Job'. We're highlighting 25 employees from all levels of the organization who have demonstrated that solutions to climate change really can be part of any job function. One example is an HP intern who developed a tool to ensure that all Corporate Affairs events are carbon neutral and zero waste by 2025. She has since joined HP as an employee.
Changemakers, like Madeline Song, help to inspire and motivate our 55,000-person strong sustainable impact team to lead on our mission to become the most sustainable and just tech company in the world.
Creating solutions based on nature
If you want further proof of the determination and ingenuity of young changemakers, I encourage you to watch the new short film, GENERATION IMPACT: THE SCIENTIST. It's the latest in the Generation Impact series from the Garage by HP, which follows Gen Z inventors who use technology to make the world a better place.
Emily Tianshi is a young scientist applying principles of biomimicry to design. At just thirteen years old, she embarked on a research project out of her garage to understand how Torrey pines are able to store moisture so effectively, even during extreme drought. Inspired by her findings, she went on to create a device--using a $20 microscope, Legos, and various household items--that harvests moisture directly from the air. Now a college freshman, Emily is working to patent her device. She is also the founder of Clearwater Innovation, an environmental advocacy program that encourages student innovation to solve environmental problems.
A reason for hope amid the crisis
The latest Intergovernmental Panel on Climate Change (IPCC) report is clear that we don't have time to wait for action on climate change and other pressing global issues. Today's innovators have embraced a leadership position in the fight for a more resilient and equitable world. As business leaders, we have an opportunity to help empower their progress--sharing access to resources and global networks, and providing mentorship as they also mentor us.
These changemakers are invested in creating a better future for their generation and all that follow. When they have access to the infrastructure needed to scale their solutions, one powerful idea now has massive impact.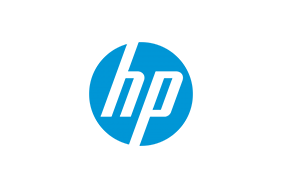 HP Inc.
HP Inc.
HP Inc. creates technology that makes life better for everyone, everywhere. Through our portfolio of printers, PCs, mobile devices, solutions, and services, we engineer experiences that amaze. More information about HP (NYSE: HPQ) is available at www.hp.com.
Sustainable Impact at HP, Inc.
Sustainable Impact is our commitment to create positive, lasting change for the planet, its people and our communities. Click here for more information on HP's Sustainable Impact initiatives, goals and progress.
More from HP Inc.