Published 04-22-22
Submitted by CNH Industrial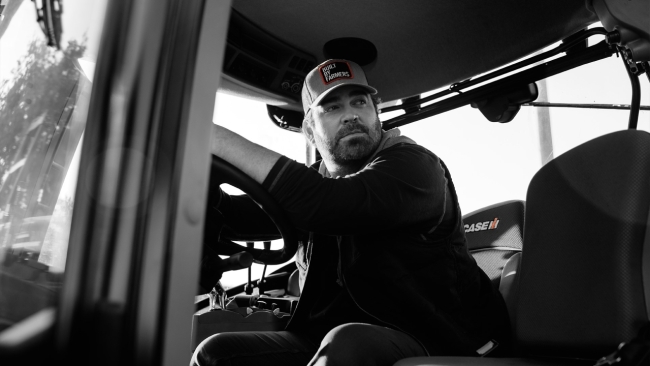 Country music singer and songwriter, farmer and Case IH brand ambassador Lee Brice will celebrate the tireless work of producers this summer throughout his 'Label Me Proud Tour' with his song "Farmer." The song was written as part of Case IH's Built by Farmers initiative. The campaign connects the company's employees, dealers and their families rooted in agriculture with the farmers who use Case IH equipment and technology.
Born and raised in South Carolina, Brice pays homage to North America's dedicated producers and ranchers through his lyrics. Like Case IH, "Farmer" honors the hardworking men and women who are up at dawn to work the land. With its classic country style, the humble and moving song recognizes the tough, dedicated individuals who provide food and supply raw materials to feed North America and the world. The song debuted at the 2021 Farm Progress Show Concert in Decatur, Illinois.
"I wrote 'Farmer' to honor the families and individuals who are up before sunrise, doing the backbreaking work it takes to provide food and resources for homes all across America," Brice said. "My goal was to spotlight one of the world's oldest and most noble professions — a backbone that all of us rely on."
Case IH is forged by a deep commitment and devotion to the nation's producers. The company's equipment and solutions meet growers' needs during long hours in the field because the innovations are designed and made by farmers, for farmers.
"Agriculture is who we are. It's the profession and pride of our employees and their families," said Kurt Coffey, Case IH vice president of North America. "We know what it takes to be a farmer and work arm in arm with producers to help them fuel a growing world."
The cross-country Label Me Proud tour will span 23 cities, and select stops throughout the tour will feature "Farmer" in the concert setlist.
For more information about the Case IH Built by Farmers campaign, visit BuiltByFarmers.com.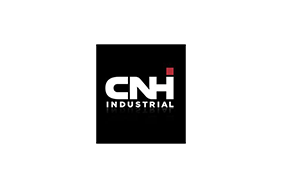 CNH Industrial
CNH Industrial
About CNH Industrial
CNH Industrial is a world-class equipment and services company that sustainably advances the noble work of agriculture and construction workers. The Company provides the strategic direction, R&D capabilities, and investments that enable the success of its five core Brands: Case IH, New Holland Agriculture and STEYR, supplying 360° agriculture applications from machines to implements and the digital technologies that enhance them; and CASE and New Holland Construction Equipment delivering a full lineup of construction products that make the industry more productive. Across a history spanning over two centuries, CNH Industrial has always been a pioneer in its sectors and continues to passionately innovate and drive customer efficiency and success. As a truly global company, CNH Industrial's 35,000+ employees form part of a diverse and inclusive workplace, focused on empowering customers to grow, and build, a better world.
Sustainability at CNH Industrial
CNH Industrial has a proactive approach to sustainability, which is in tune with global changes. We have set long-term targets to align with the United Nation's Sustainable Development Goals and we are driven to ensure that our footprint is sustainable, and one that leaves a positive and lasting impression. Furthermore, CNH Industrial is a recognized as a sustainability leader in its field, having maintained a top position in the Machinery and Electrical Equipment segment of the Dow Jones Sustainability Indices (DJSI), World and Europe, for eleven consecutive years, as well as being admitted to range of sustainability indices.
More from CNH Industrial