Published 04-21-22
Submitted by Regions Bank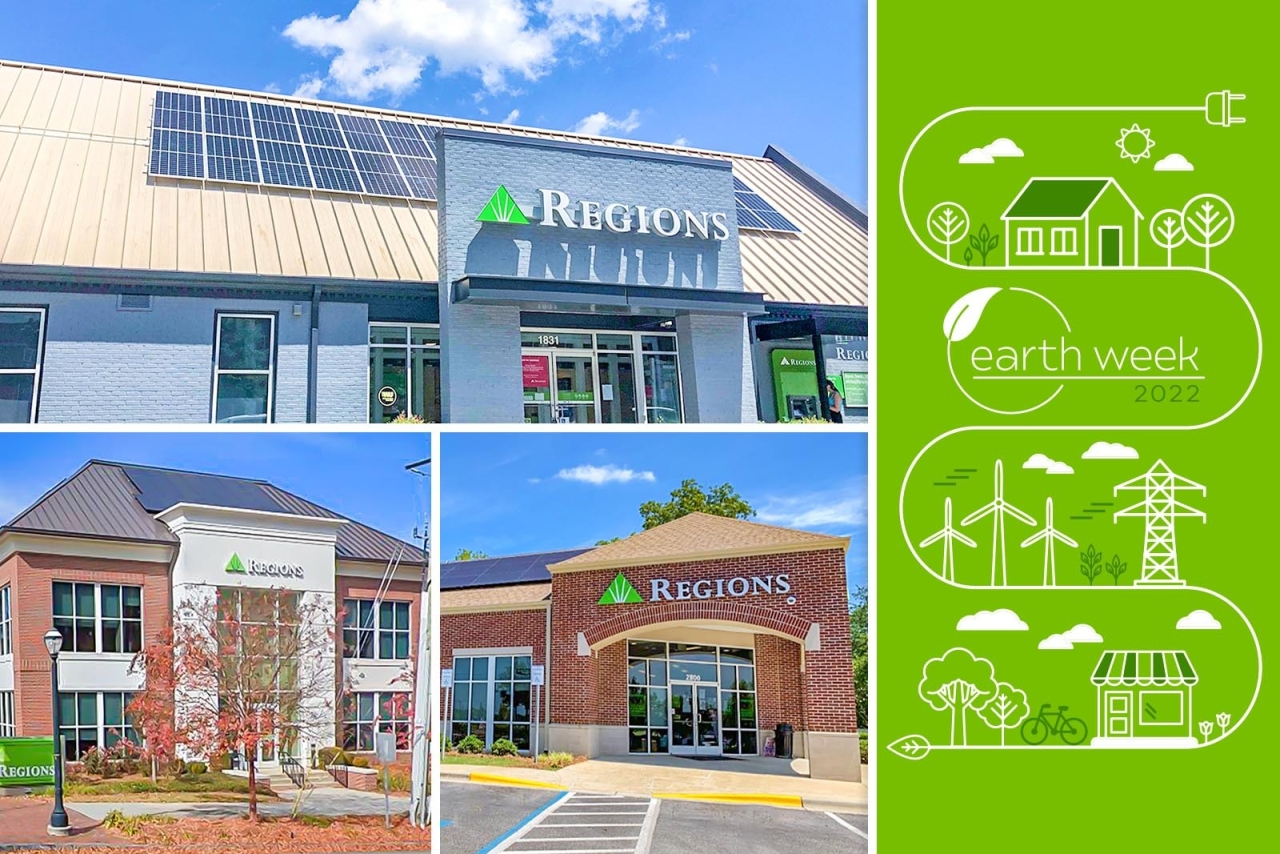 By Kyndle Huey | 
In recognition of Earth Day, Regions Bank is sharing a series of articles that highlight how teams and associates across the bank are contributing to our commitment to operate in environmentally sound ways that make life better for all.
Reduce. Reuse. Recycle.
Most people are familiar with the 3 Rs of Earth Day. Regions Bank is going a step further by reimagining its approach to branches and other corporate facilities to reduce its environmental footprint.
In 2019, Regions Bank began piloting what was termed an EnviroGreen Branch℠.
"EnviroGreen branches are Regions' model for holistic, energy-efficient branch facilities that have been upfitted with the latest energy management and energy reduction technology," explains Joe Holcombe, senior facilities project manager in Regions Corporate Real Estate.
Regions Bank remains committed to providing a full range of banking services — such as checking accounts, loans and deposit accounts — in these environmentally friendly branches.
But it's the technology that makes the difference. That technology includes interior and exterior LED lighting energy upgrades as well as "smart" controls for systems such as heating, ventilation and air conditioning that allow Regions to remotely manage branch facility operations and reduce power consumption.
The 2019 pilot that included rooftop solar panels as well as our "smart" controls was comprised of 10 branches and resulted in significant improvements in energy efficiency, including:
44% average reduction in grid-based electricity consumption
39% electricity cost savings
25% of total electricity use was renewable for sites with rooftop solar panels
The pilot was so successful that Regions has upfitted over 90 branches to be EnviroGreen Branches and is on track to have 316 completed by the end of 2022, representing 25% of Regions' owned branch facilities.
Thirty-nine branches are currently equipped with rooftop-mounted solar panels that thus far have generated 420,000-plus kilowatt hours of renewable energy. What does that mean for Regions and for planet Earth? According to the Environmental Protection Agency's Greenhouse Gas Equivalencies Calculator, this has helped Regions reduce greenhouse gas emissions equivalent to 64.1 gasoline-powered passenger vehicles driven for one year and CO2 emissions equivalent to 33,492 gallons of gasoline consumed.
Try out the EPA Greenhouse Gas Equivalencies Calculator for yourself to see how the use of renewable energy, such as solar power, can make a difference in your home or business:
Select Energy Data under Data to Convert
Select Kilowatt hours avoided
Enter amount of Kilowatt hours generated by renewable energy source
Select Convert Data
Thanks in large part to these efforts, Regions has already met its 2023 operational emissions goal and now pledges to reduce gross Scope 1 (direct emissions from owned or controlled sources) and Scope 2 (indirect emissions from the generation of purchased energy) greenhouse gas emissions by 50% by 2030, as measured against a 2019 base year.
"Our mission to make life better for customers, associates and the community must include a commitment to operate our facilities in an energy-efficient manner," says Brett Couch, head of Corporate Real Estate and Procurement.
Regions is not just reimagining its branches; it's reimagining a more sustainable future.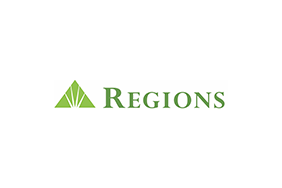 Regions Bank
Regions Bank
Regions Financial Corporation (NYSE:RF), with  $147 billion  in assets, is a member of the S&P 500 Index and is one of the nation's largest full-service providers of consumer and commercial banking, wealth management, and mortgage products and services. Regions serves customers across the South, Midwest and  Texas , and through its subsidiary, Regions Bank, operates more than 1,300 banking offices and 2,000 ATMs. Regions Bank is an Equal Housing Lender and Member FDIC. Additional information about Regions and its full line of products and services can be found at www.regions.com.
More from Regions Bank