Published 04-20-22
Submitted by Arrow Electronics, Inc.
DENVER, April 20, 2022 /CSRwire/ – Arrow Electronics teamed with the Colorado Rockies to honor four high-achieving Girl Scouts during the season's Opening Day celebration April 8. The Rockies recognized the girls during pre-game ceremonies and allowed one of the honorees – 17-year-old Genesis Rodriguez - to throw a first pitch as part of the festivities.
Rodriguez received a Girl Scout Gold Award for creating a program that encourages more Latinas to explore STEM (science, technology, math and engineering) fields. Her program provides 2nd through 12th graders exposure to STEM careers through fun and engaging activities, including virtual events to continue engagement during COVID-related restrictions.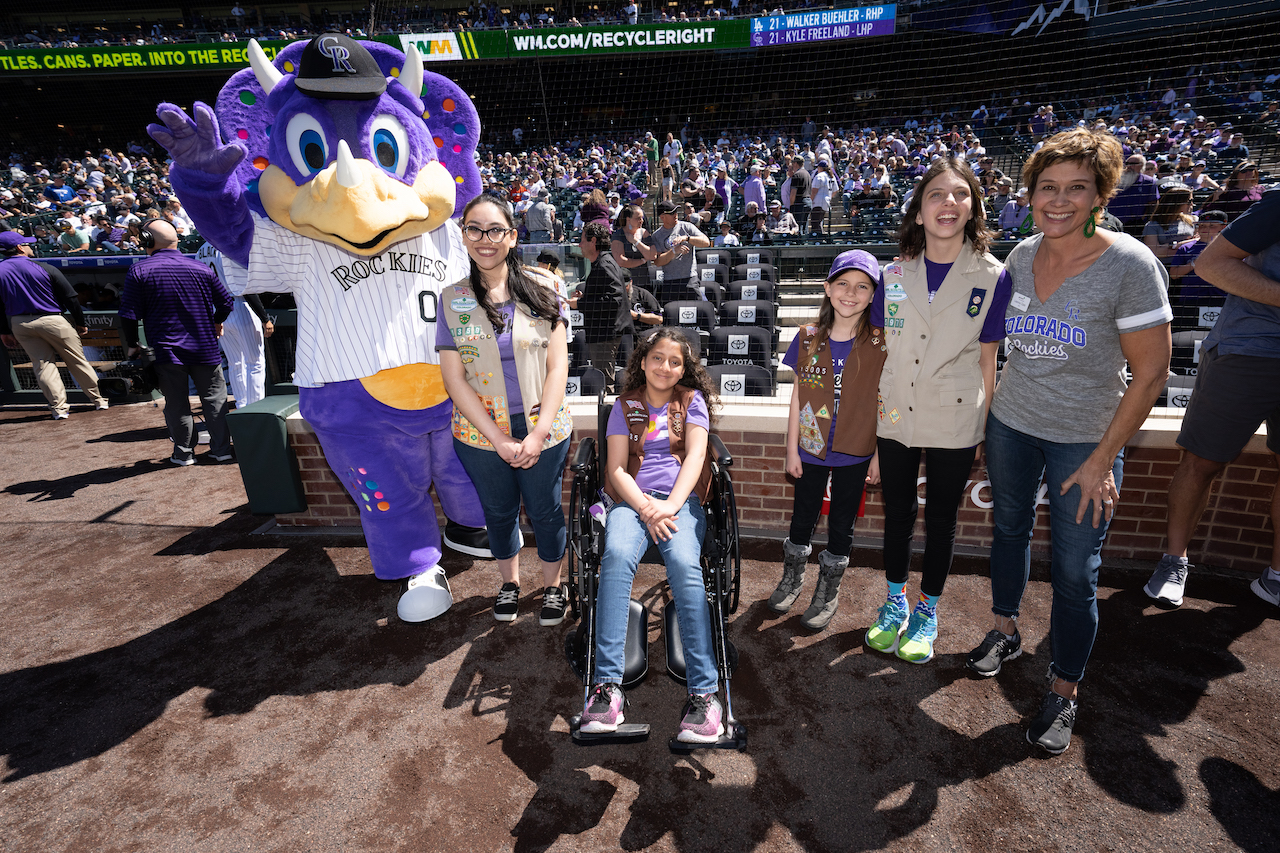 Eight-year-old Rachel Petty was recognized for her entrepreneurship. Petty sold more than 6,000 boxes of cookies during the Girl Scout Cookie Program, earning the title of top cookie seller in Colorado. She sold cookies door-to-door every day after school during the six-week campaign and also worked cookie booths every weekend.
Fellow Girl Scout Hada Rahin also ran her own cookie business – quite a feat considering that she and her family fled Afghanistan after the Taliban took control of the country just six months earlier. The eight-year-old was seriously injured in the bombing at the Kabul airport and spent months in the hospital separated from her family while she recovered. Rahin has found community in her local troop as she adapts to her new home.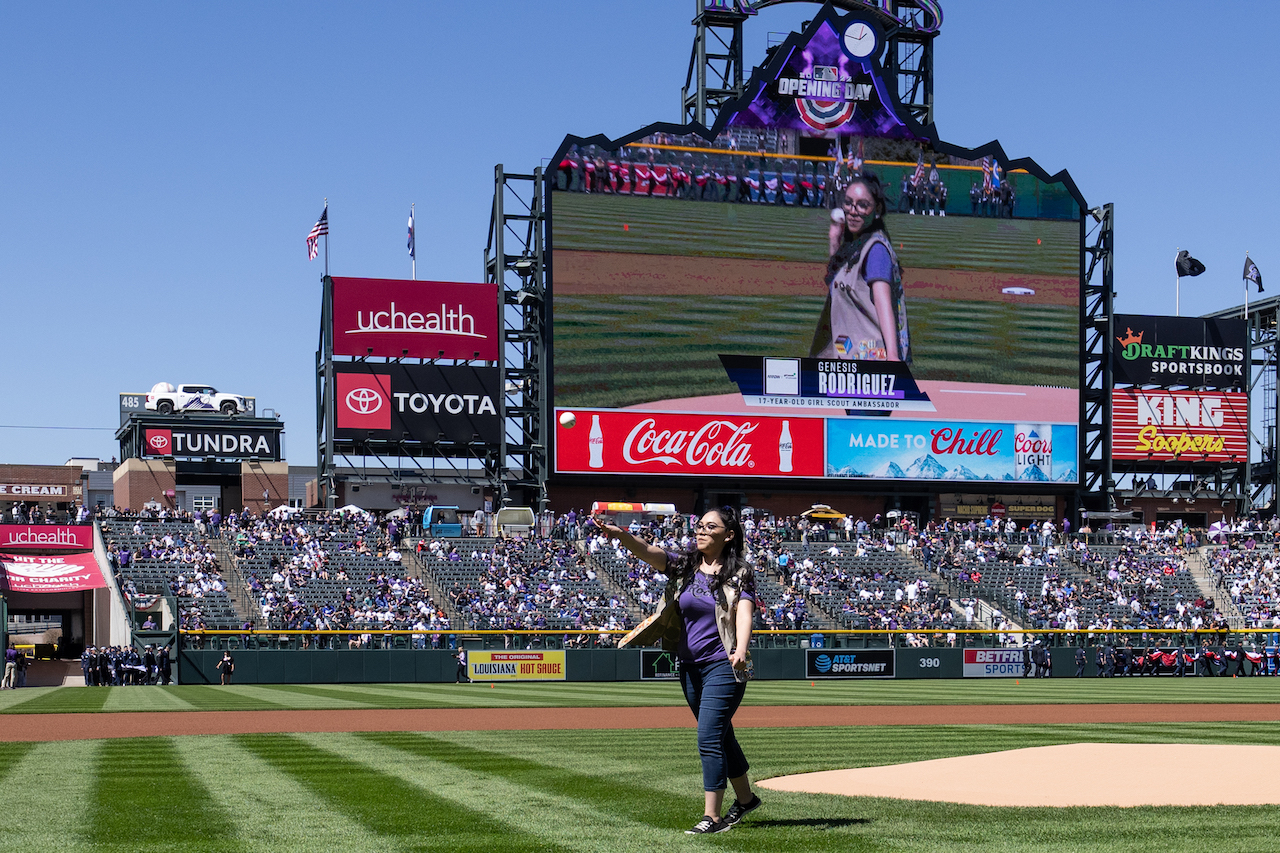 Eliana Mertens is a 12-year-old Girl Scout Cadette who, despite having lost her home and her neighborhood in Louisville, CO to a massive wildfire, is working with her troop and the Arbor Day Foundation to replace some of the 1,800 trees destroyed by the natural disaster, as well as other native vegetation.
"We are so proud of what these Girls Scouts have achieved and grateful to Arrow and the Rockies for celebrating their hard work and perseverance," said Girls Scouts of Colorado CEO Leanna Clark.
Arrow is a long-term supporter of Girl Scouts of Colorado and an official sponsor of the Colorado Rockies.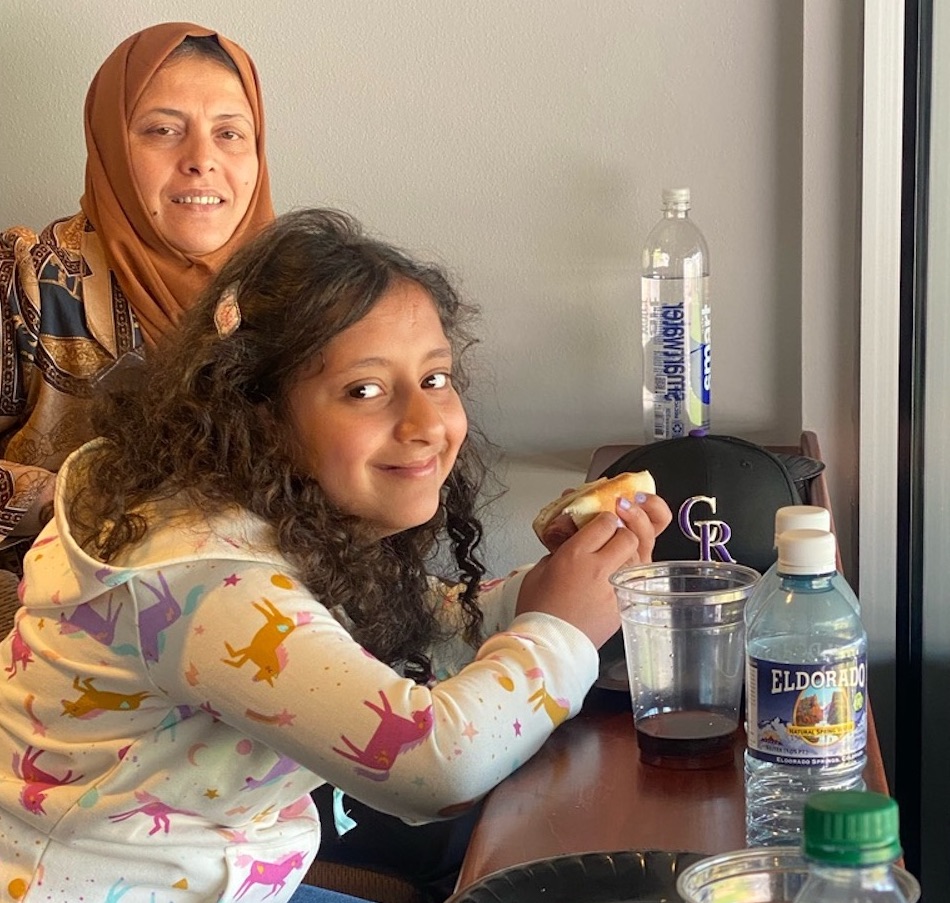 About Arrow Electronics
Arrow Electronics guides innovation forward for over 220,000 leading technology manufacturers and service providers. With 2021 sales of $34 billion, Arrow develops technology solutions that improve business and daily life. Learn more at fiveyearsout.com.
About Girl Scouts of Colorado:
Girl Scouts bring their dreams to life and work together to build a better world. Through programs from coast to coast, Girl Scouts of all backgrounds and abilities can be unapologetically themselves as they discover their strengths and rise to meet new challenges—whether they want to climb to the top of a tree or the top of their class, lace up their boots for a hike or advocate for climate justice, or make their first best friends. Backed by trusted adult volunteers, mentors, and millions of alums, Girl Scouts lead the way as they find their voices and make changes that affect the issues most important to them. To join us, volunteer, reconnect, or donate, visit girlscoutsofcolorado.org. 
###

Arrow Electronics, Inc.
Arrow Electronics, Inc.
Arrow Electronics' Corporate Social Responsibility (CSR) program guides today's innovators to a better tomorrow. With our help, our partners will transform their ideas into real and influential achievements that will help people and the communities in which Arrow works.And just as technology touches all facets of our lives, we intend to foster new, cross-cutting collaborations between Arrow, CSR partners, customers and suppliers, so efforts yield astonishing and unforeseen results. Working together, we can make the world a better place — now and Five Years Out.
Learn more at www.fiveyearsout.com.
More from Arrow Electronics, Inc.