Published 04-19-22
Submitted by Regions Bank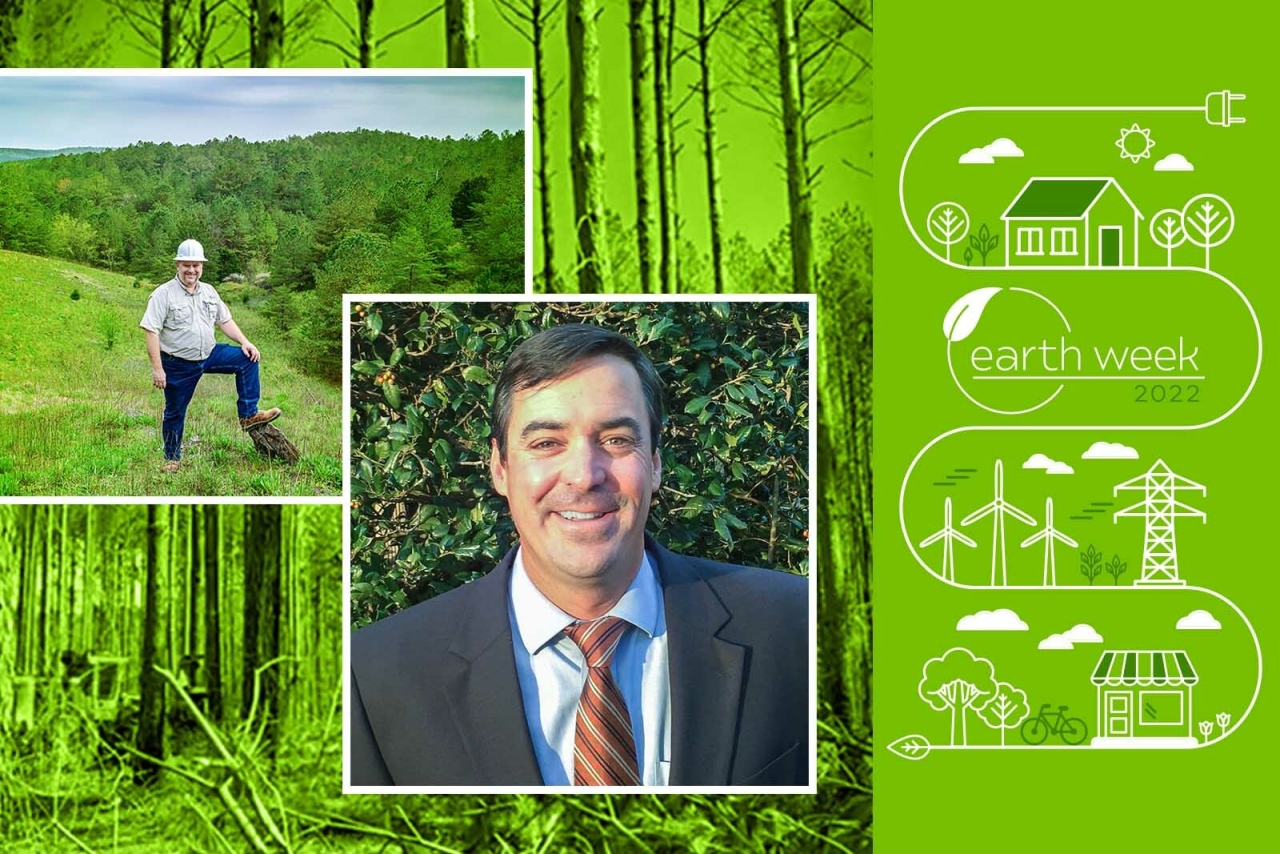 By Dana Obrist | 
In recognition of Earth Day, Regions is sharing a series of articles that highlight how teams and associates across the bank are contributing to our commitment to operate in environmentally sound ways that make life better for all.
"We are foresters by profession."
This probably isn't a statement you'd expect to hear from someone that works for a bank. But, at Regions you'll find associates who can say just that. The Natural Resources and Real Estate group, part of Private Wealth Management, is made up of more than 40 professionals who manage timberland, farmland, mineral resources and more. Among them are foresters, miners and real estate professionals. Their mission is to help clients understand the financial potential of these hard assets and meet their financial goals as a result.
Timberland – Where Biology Meets Economy
"We have 15 foresters on staff managing properties related to timber," said Jim Bates, head of the Natural Resources and Real Estate group at Regions. "We have clients with everything from very large to small parcels, with simple ownership patterns to very complex ownership patterns. Our goal is to apply professional knowledge and experience in the timber industry to help landowners meet their individual financial goals."
Imagine you have a child at home about to embark on the college journey. Not an inexpensive endeavor. Timberland harvesting timed just right not only helps that client manage expenses but improves the overall health of the land.
"We marry biology with economics for an optimal solution for our client and the environment," said Bates. "Trees are a renewable resource and in our business, for every tree harvested, we plant about a handful more."
You Don't Have to Sell and Liquidate
With the right plan in place, owners of timberland can generate income for all types of endeavors, such as a charitable entity with a focus on sustainability. Regions Bank foresters have an average of 30 years in this industry and are accustomed to working in this complex environment. Timberland and other natural real estate assets are often inherited, with the next generation either having little experience or education on the overall value of the land.
"Our job is to create and maintain value for our clients," Bates said. "The monetary value of timber isn't necessarily common knowledge. We pride ourselves in helping educate our clients in terms of the value of the property they own. This is really important for landowners who inherit land that may not be as well-versed on timberland and forestry."
In many cases with inherited land, the first instinct is to sell. Most banks and financial managers would be more comfortable with this type of transaction, which Regions' teams can also do. But where Regions is different is where they have the capability and experience to take those assets under management and produce financial returns for their clients while maintaining those assets for future generations.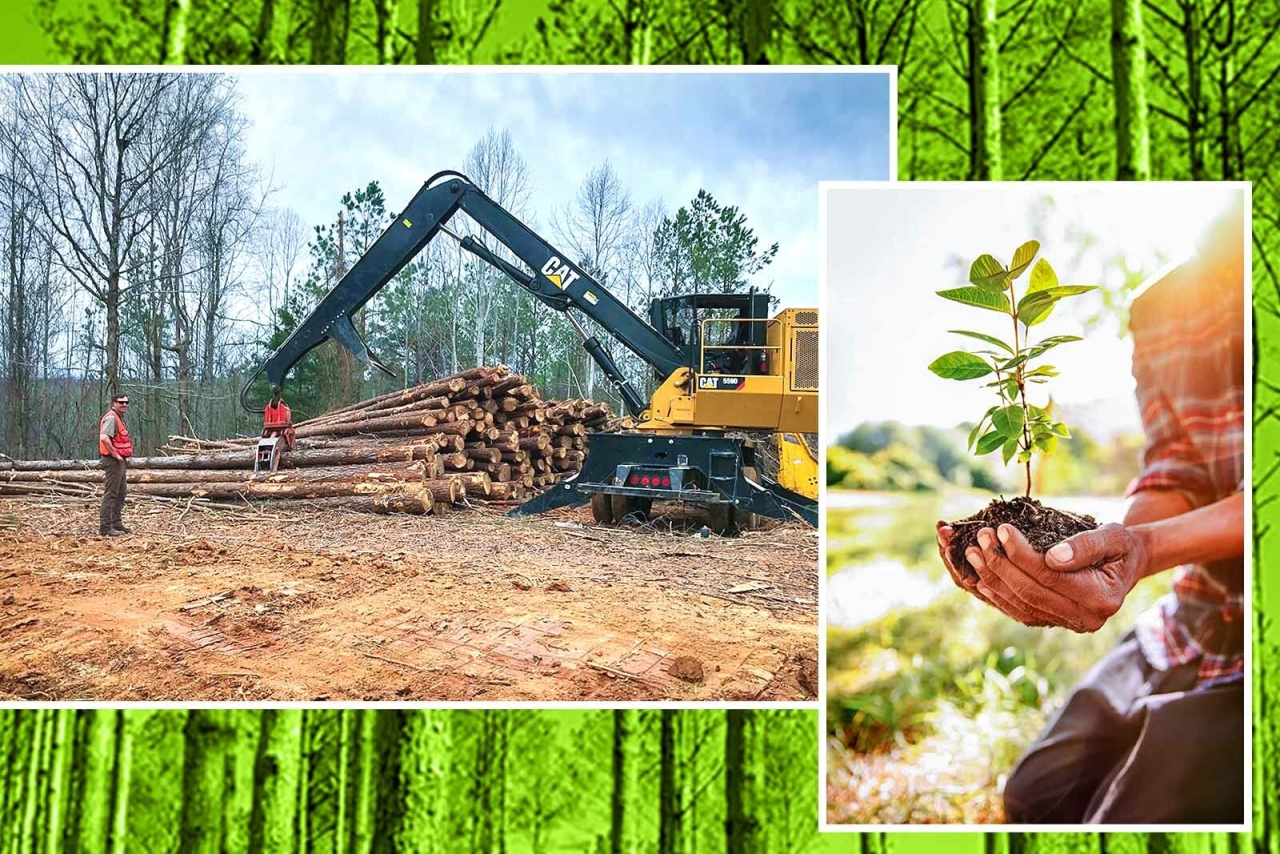 Educating Future Foresters – and Sustainability-Minded Citizens
As for the Natural Resources and Real Estate team at Regions, most have previously worked in other industries and migrated to the financial industry, so they really know the nuances of natural resources and land management.
They also share their experience and in-depth understanding in their communities by participating in events such as the Alabama Forestry Association's 2021 Lucy Tour. Brooks Wall and Ben Whitaker, both Trust property managers at Regions, have participated in these educational events sharing their experience and educating kindergarten students throughout Alabama about forestry and logging.
Regions Natural Resources and Real Estate Group
Bates was recently named head of Natural Resources and Real Estate, following the retirement of Frank Walburn, who served in the role since 2017.
As he transitions into his new role, Bates will lead Regions' growing NRRE team and be responsible for approximately $2 billion of assets under management, including timberland, farmland, mineral interests and real estate.
Bates first joined the NRRE group in 2010 serving as the portfolio manager of Regions Timber Fund. In 2017, Bates was promoted to senior vice president and has since duly served as the Birmingham regional manager and the Timber Fund manager. He is a registered forester with 24 years of experience in the forest industry. He holds a bachelor's degree in Forest Resource Management from Auburn University, and a Master of Business Administration from Aspen University. He is a member of the Alabama Forestry Association and the Society of American Foresters.
Learn more about Regions Natural Resources and Real Estate on regions.com.
Also, check out Regions' Wealth Insights articles and podcast episodes: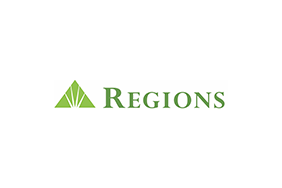 Regions Bank
Regions Bank
Regions Financial Corporation (NYSE:RF), with  $147 billion  in assets, is a member of the S&P 500 Index and is one of the nation's largest full-service providers of consumer and commercial banking, wealth management, and mortgage products and services. Regions serves customers across the South, Midwest and  Texas , and through its subsidiary, Regions Bank, operates more than 1,300 banking offices and 2,000 ATMs. Regions Bank is an Equal Housing Lender and Member FDIC. Additional information about Regions and its full line of products and services can be found at www.regions.com.
More from Regions Bank