Published 04-18-22
Submitted by Gilead Sciences
Originally published by The National Minority Quality Forum
The National Minority Quality Forum (NMQF) announced that it will honor the Tour for Diversity in Medicine, Gilead Sciences and the Advisory Group to SHC Vaccine Equity Program with its highly acclaimed Booker T. Washington Award in a ceremony at The Watergate Hotel on April 25, 2022.
The Booker T. Washington Award recognizes an individual or organization that has made an outstanding contribution to the promotion of wellness in emerging populations and is presented by NMQF.
"We are honored to present the Booker T. Washington Award to these amazing organizations,"  said NMQF's President and CEO Dr. Gary Puckrein.

"For over a decade, the Tour for Diversity has worked to assist aspiring physicians, dentists and pharmacists get into and graduate from professional school. The organization has done so much to directly diversify the healthcare workforce, creating more needed clinicians of color.," he said.

"Gilead Sciences is committed to creating a healthier world for everyone – no matter the challenges ahead. For more than 30 years, they have pursued the impossible and have worked tirelessly to bring forward medicines for life-threatening diseases and while never forgetting the importance of health equity," Dr. Puckrein said.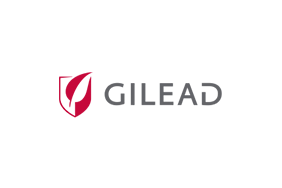 Gilead Sciences
Gilead Sciences
Gilead Sciences, Inc. is a research-based biopharmaceutical company that discovers, develops and commercializes innovative medicines in areas of unmet medical need. The company strives to transform and simplify care for people with life-threatening illnesses around the world. Gilead has operations in more than 35 countries worldwide, with headquarters in Foster City, California.
More from Gilead Sciences