Published 04-15-22
Submitted by WSP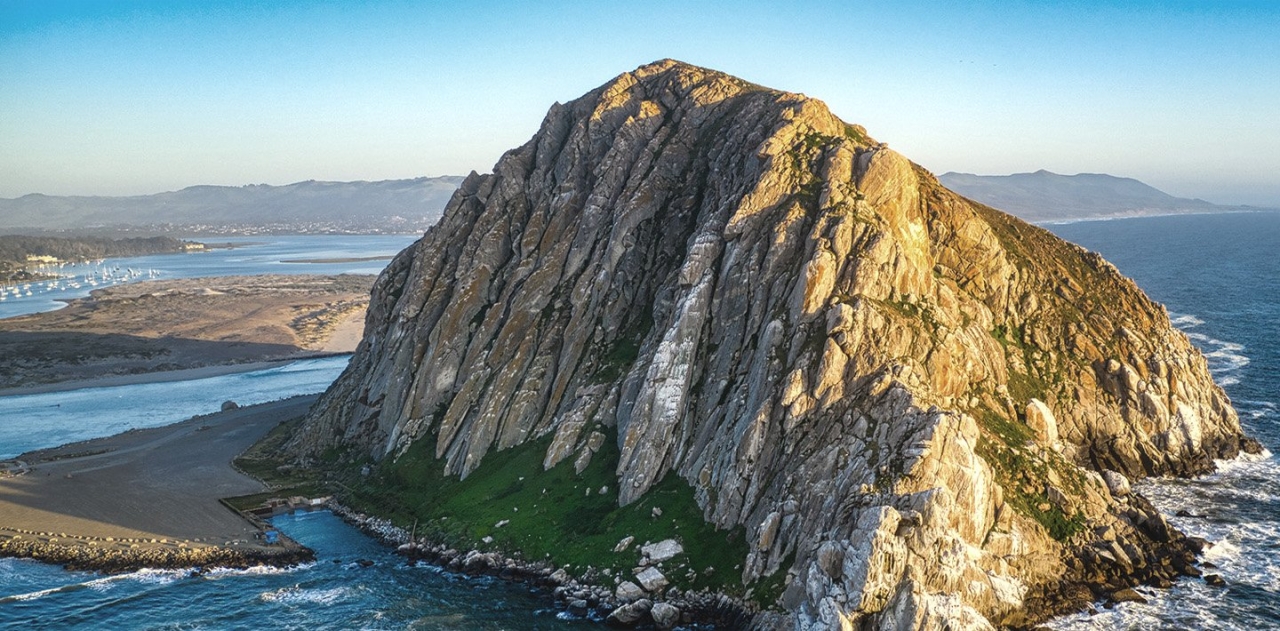 California plays an important role in meeting the nation's offshore wind energy goals. The state is leading a clean energy future and addressing climate change through Senate Bill 100, which sets the state's landmark policy requiring that renewable and zero-carbon energy resources supply 100 percent of electric retail sales to customers by 2045.
However, achieving this ambitious goal will require significant investments in new and existing infrastructure and an increased, sustained build-out of clean energy projects.
Offshore wind deployment represents a new source and adds technology diversity to the state's energy portfolio. It also creates an opportunity to attract investment capital and to realize community, economic, and workforce development benefits in the state and the U.S. West coast.
The Biden Administration's statement to Advance California Offshore Areas for Wind Energy Development and the State of California's Senate Bill 525 have been catalysts to advance the federal wind leasing process offshore California and increase coordination between federal and state agencies.
In 2021, a series of key federal and state decisions advanced the strategy to identify areas of offshore wind development in the northern and central coasts of California, enabling a path forward for a clean and reliable energy source.
There are five factors to watch that will be critical to the success of achieving the implementation of an offshore wind program that meets federal and California clean energy goals.
Transmission Infrastructure 
The existing transmission infrastructure along the northern and central coasts of California face different sets of challenges in terms of infrastructure development, physical conditions, electrical systems constraints, reliability requirements and other considerations that will require significant investments to interconnect offshore wind resources. That will include upgrades or new transmission line corridors, substations and ancillary facilities to serve as connecting points.
Neither is easy, and both locations are complex. In the Humboldt region, the infrastructure is designed to serve local load and will require a significant investment to provide offshore wind resources interconnection.
The recent draft of the 20-year Transmission Outlook Plan, published by the California Independent System Operator (CAISO) on Jan. 31, estimated an investment of $5.8–$8 billion for two new 500-kilovolt transmission lines and related interconnection facilities.
In contrast, the Morro Bay region has existing power plants scheduled for retirement with interconnection with the state grid. To accommodate the wind resources anticipated capacity, CAISO anticipates an investment of $110 million for the potential addition of a new 500-kV substation and support interconnection infrastructure.
All major infrastructure requires planning and permitting for significant upgrades to construct interconnection sites in expedited timeframes. A coordinated approach between CAISO, state agencies, utility companies, generation and transmission developers, and local stakeholders at points of interconnection will be required to ensure effective siting and operation.
Port Infrastructure Capacity
Suitable ports for offshore wind require deep and sheltered harbors with high-quality port infrastructure and facilities, large areas of vacant land for manufacturing and assembly purposes, and no restrictions for ship access.
Only a few ports in California can offer these features in a limited capacity, requiring important investments in port infrastructure development. Same as transmission infrastructure, expanding the existing port capacity in California will require a detailed analysis of the industry needs to support each of the wind energy areas and at the same time strive for an expedited planning and permitting process.
Environmental Protection 
Many National Oceanic and Atmospheric Administration-designated biologically important areas and important bird areas exist along the California coast.
Even though the environmental effects from onshore- and offshore-associated components necessary to support offshore wind generation will primarily be short-term — and will mostly affect the wind energy areas and interconnection sites — offshore wind-related operations and maintenance activities will also pose some long-term concerns.
Risks to existing species may include collision and habitat displacement. Moreover, improvements to transmission infrastructure, which would be required to sustain a utility-scale transmission, would also present long-term challenges for both terrestrial and marine habitats.
To ensure proper ecological protection, offshore wind development needs to be based on informed siting and efficient routing of interconnection cables, which will reduce risks for resource fragmentation and potential effects such as electric and magnetic fields, thermal dissipation and other physical disturbance resulting from new infrastructure.
Fisheries and Cultural Resources 
The Morro Bay Wind Energy Area overlaps with essential fish habitats and designated conservation areas, while the Humboldt Wind Energy Area overlaps with essential fish habitat designations. Impacts on marine wildlife could potentially – and adversely – affect California's fishing industry, as well as marine and coastal areas that California Native American Tribes have used to support their cultural, spiritual, ceremonial and/or traditional rights.
Early engagement and agreements with key stakeholders will be necessary to be achieved at both programmatic and project levels to ensure the concerns from key stakeholders, such as fisheries and Native American organizations, are considered in effective and equitable decision-making.
Alignment on a comprehensive mitigation program approach for economic and cultural marine and coastal uses will be crucial to ensure sustainable offshore wind development along the northern and central coasts of California.
Supply Chain Development 
Despite being the state with the fourth largest wind power potential, California has a very limited in-state supply chain to support construction of the main generating components for large wind facilities. To achieve the anticipated offshore wind capacity in California's over the next two decades, major investments in developing in-country and in-state supply capacity will be necessary.
The expected scale of development expected by 2030 and 2045 has the potential to progressively increase market demand of wind generation equipment in the state, and the potential for major turbine manufacturers to invest and establish local production sites in California.
Achieving the goal of integrating 10 gigawatts of offshore wind energy into the California grid by 2045 will require a vast coordinated approach for effective planning, siting, design, interconnection, port infrastructure support and supply chain development.
Coordination will not only depend on federal, state and local agencies, but also from the active involvement of key stakeholders such as the industry organizations, local communities, workforce associations, commercial and artisanal fisheries groups, California Native American organizations, and research and development institutions.
[To subscribe to Insights, contact the editorial staff at insights@wsp.com.]

WSP
WSP
WSP is among the world's largest environmental, engineering, advisory and sustainability consulting firms, with more than 55,000 professionals worldwide. We design lasting solutions in the buildings, transportation, energy, water and environment markets, and develop equitable, ESG-centered strategies that help organizations and communities adapt to changing conditions and become more resilient. Reckon with the past. Innovate for the future. Learn more at wsp.com.
More from WSP