Published 04-14-22
Submitted by Entergy Corporation
Volunteering and giving are at the heart of our mission to power life, and our employees embody this commitment every day. In honor of National Volunteer Month – a monthlong celebration recognizing volunteers and encouraging continued volunteerism in April – we are shining a light on the selfless spirit of six employees who dedicate their time to give back in Arkansas, Louisiana, Mississippi, New Orleans and Texas.
Arkansas
Amy Sotomayer, ALARA specialists at Arkansas Nuclear One, is committed to volunteerism because she believes that it is not always where someone is from or where they have been – it is about where they are going. She is driven to volunteer in her community because she wants to help create positive change for the future. She enjoys volunteering with the local school district's youth to help develop their leadership skills by hosting job fairs, teaching life skills and engaging in their academic success.
"I am proud to be a part of a company that provides resources and dedicates their time to support the causes that mean so much to us. Whether it is working with students or engaging with the Special Olympics, Entergy does everything they can to help us be successful in giving back to our community."
Louisiana
Laura Beauchamp, director of resource planning and market operations in Louisiana, is committed to volunteerism because she enjoys building relationships with her community, neighbors and other employees at Entergy. One of her favorite volunteer events is working with the New Orleans Mission to serve Thanksgiving dinner to local members and those in need.
"I am always encouraging my team and the teams around me to give back because that is how we ensure that we are all are providing a bright future for the next generation."
Mississippi
David Notbohm, director of continuous improvement in Mississippi, volunteers with Scouts BSA troops and the Sea Scout program to help members build life skills and confidence in the areas of science, technology, engineering, math and the outdoors.
"I've been given so many opportunities to learn and gain skills in life and with my career. Working with youth allows me to pay it forward so they can receive the opportunities that I have experienced."
New Orleans
Abdul Yanusah, line superintendent in New Orleans, is committed to volunteerism because it gives him the opportunity to get out and meet neighbors and the people he helps provide power to. One of his favorite volunteer events includes partnering with Goodwill Industries and Central City Fellowship to pass out household essentials, such as cleaning supplies, hygiene products, diapers and meals to those in need.
"As a New Orleans native, it is important for me to give back to an area where I grew up because I want to see us all thrive. I am grateful for the opportunity to power life in our neighbors' homes and the community."
Texas
Brenda Davis, administrative assistant in Texas dedicates her time to volunteer with the Southeast Texas Food Bank, Field of Plenty, Orange County Texas Agri Life Extension and the Vidor High School Band Boosters. She has played a significant role in getting her co-workers involved in feeding those in need, teaching local youth kitchen safety and supporting the needs of the high school band.
"I could be the difference in whether someone is offered a service, provided food, mentored or shown a good role model. We can do so much more when we all work together, pulling in the same direction."
Corporate
Kenyon Webber, senior engineer in transmission, is committed to volunteering because she sees the positive impact that we have on communities when we all work together. She enjoys volunteering with STEM NOLA/STEM Global Action, Girl Scouts, the STEM Library Lab and STEM Goes Red at the American Heart Association.
"I am passionate about showing students the wonders of STEM, careers in STEM and how to think critically. As a hometown champion, I want to relate to my community, meet them where they are and be a good neighbor."
We strive to contribute to a society that is healthy, educated, environmentally safe and productive. By showing the same enthusiasm for volunteerism as we do for providing customers with safe, reliable and affordable energy, Entergy employees demonstrate why they are known as the best in the industry.
During another year of uncertainty, employees and retirees remained dedicated to serving our communities by logging more than 100,000 volunteer hours in 2021, resulting in a $3.3 million economic impact to local economies. Approximately 1,800 of the total hours were dedicated to pro bono efforts, resulting in $477,000 of in-kind legal services.
Last year, our commitment to volunteerism helped earn the company recognition from Points of Light as one of the 50 most community-minded companies in the country for the sixth consecutive year. Entergy was also named to the 100 Best Corporate Citizens List by 3BL Media
View videos of Entergy volunteers celebrating National Volunteer Month.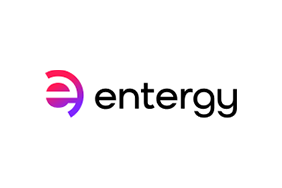 Entergy Corporation
Entergy Corporation
Entergy, a Fortune 500 company headquartered in New Orleans, powers life for 3 million customers across Arkansas, Louisiana, Mississippi and Texas. Entergy is creating a cleaner, more resilient energy future for everyone with our diverse power generation portfolio, including increasingly carbon-free energy sources. With roots in the Gulf South region for more than a century, Entergy is a recognized leader in corporate citizenship, delivering more than $100 million in economic benefits to local communities through philanthropy and advocacy efforts annually over the last several years. Our approximately 12,000 employees are dedicated to powering life today and for future generations. Learn more at entergy.com and follow @Entergy on social media. #WePowerLife
Corporate Social Responsibility at Entergy
For more than 100 years, Entergy has powered life in our communities through strategic philanthropy, volunteerism and advocacy. Entergy's corporate social responsibility initiatives help create and sustain thriving communities, position the company for sustainable growth and are aligned with the United Nations Sustainable Development Goals. Our top CSR priorities are education/workforce development, poverty solutions/social services and environmental programs. Entergy annually contributes $16-$18 million in shareholder-funded grants to approximately 2,000 nonprofit organizations in the communities where we operate. In addition, our employees volunteer more than 100,000 hours in those communities' values at more than $3 million.
More from Entergy Corporation