Published 04-14-22
Submitted by Enbridge Inc.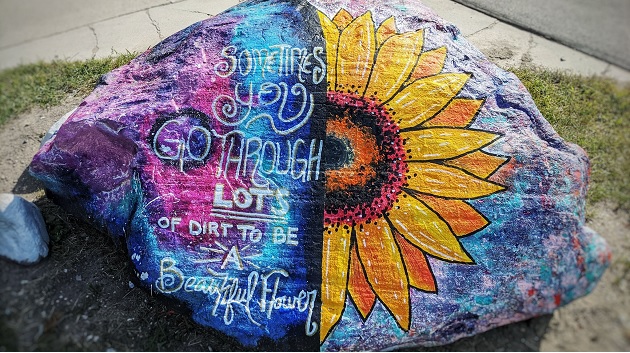 In 1883, Sister Mary Euphrasia arrived in Detroit with four fellow Sisters of the Good Shepherd to establish a home for girls and women whose lives had been ravaged by the industrial revolution.
In 1942, the House of the Good Shepherd was renamed Vista Maria—and nearly 140 years after being founded, the non-profit service agency has evolved to encompass mental health services, foster care and adoption, independent living and secure care for the survivors of human trafficking, as well as education, after school care and advocacy for the welfare of children.
"At Vista Maria, we know it takes a fearless heart to overcome the challenges of abuse and trauma, and move forward," says Sarah Lesch, Senior Manager of Corporate and Investor Relations at Vista Maria.
On this beautiful 37-acre campus in Dearborn Heights, MI, more than 300 staff and 2,000 volunteers help the girls and youth cope with their trauma, and develop the skills, courage and confidence to live a full, productive life.
"The youth placed in our care have experienced trauma, abuse and neglect, and have faced many adversities," says Lesch. "It is in our care that we encourage them to build positive relationships—and provide them with unconditional love, support and the space to allow themselves to heal."
Continuum of care
Vista Maria has been a leader in Michigan's child welfare system, providing a comprehensive continuum of care and innovative programming to thousands of vulnerable girls and youth in Michigan. Programs and services include:
An Expressive Therapies program, with supplementary healing for survivors and youth vulnerable to exploitation
Additionally, Vista Maria's Journey to Success program is a year-round, comprehensive afterschool program that provides a safe space for vulnerable girls and youth aged 11 through 17 to receive the education, skills, and support necessary to be successful.
Journey to Success supplements schooling with additional tutoring, exam preparation, and homework assistance—and participants are encouraged to explore their academic and recreational interests by providing an array of extracurricular activities, including robotics workshops, web programming, graphic design, nutrition and sports such as basketball and soccer.
Helping survivors of human sex trafficking
In 2014, Vista Maria also began meeting the needs of young female survivors of human sex trafficking in Michigan—and the agency's statewide leadership in the area continues to grow through its survivor-focused treatment, healing and advocacy leadership.
Last year, the Michigan Abolitionist Partnership (MAP) became the advocacy and awareness service line at Vista Maria—with the agency now uniquely positioned to provide human trafficking training, broaden community outreach efforts, and improve outcomes for survivors.
Trauma to triumph
To deliver programs like Journey to Success to about 100 girls and youth at a time, Vista Maria relies on the support of donors. Enbridge recently contributed a $10,000 Fueling Futures grant to help the organization offer these meaningful afterschool services.
Such services can really help a youth from trauma to triumph, notes Lesch, who recalls the story of a young woman whose life was immeasurably changed by the Vista Maria experience.
"At first, she was not interested in the therapies, but the journey of healing is one that takes time and care. Eventually, she became a youth counselor here," says Lesch. "Her drive and ambitions are so strong that she now is working on her master's degree in social work. She wants to give back and support others."
Stories like these motivate Lesch and her colleagues—because they know it takes a fearless heart to realize a life beyond trauma.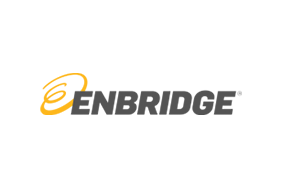 Enbridge Inc.
Enbridge Inc.
About Enbridge
At Enbridge, our name spells out our mission: a bridge to a sustainable energy future. That bridge safely connects millions of people around the world to the energy they rely on every day, fueling quality of life. Whether it's natural gas, oil or renewable power, the energy we deliver through networks spanning North America and our growing European offshore wind portfolio helps to heat homes, feed families, fuel vehicles and power industry. We're investing in modern energy infrastructure to sustain access to secure, affordable energy. We're also building on two decades of experience in renewable energy to advance new low-carbon energy technologies including hydrogen, renewable natural gas and carbon capture and storage. We're committed to reducing the carbon footprint of the energy we deliver, and to achieving net zero greenhouse gas emissions by 2050.
Headquartered in Calgary, Alberta, Enbridge's common shares trade under the symbol ENB on the Toronto (TSX) and New York (NYSE) stock exchanges. To learn more, visit us at Enbridge.com
More from Enbridge Inc.