Published 04-14-22
Submitted by Alibaba Group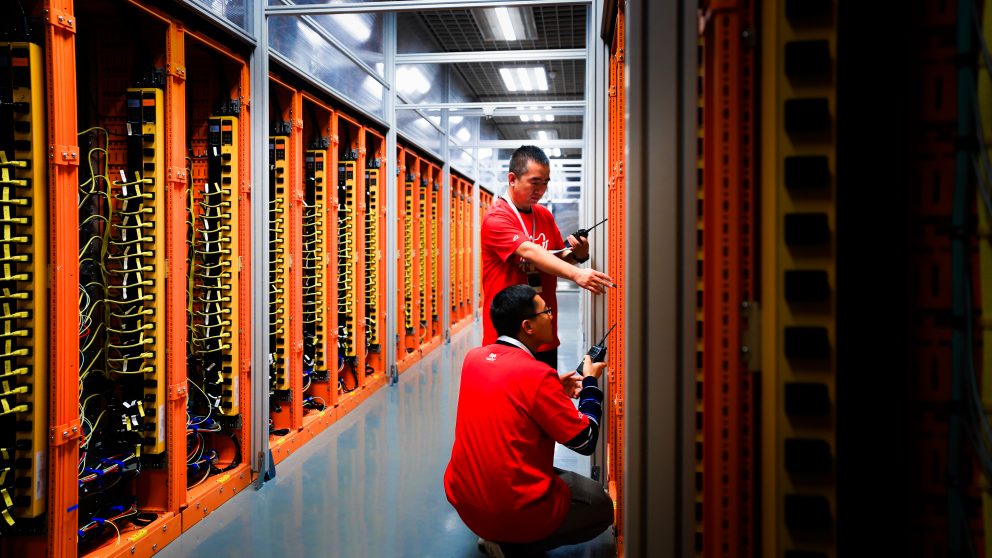 Alibaba Cloud is on track to meet carbon reduction targets as it upgrades server-storing data centers around the world, according to a scientist on the project.
The cloud computing arm of Alibaba Group aims to have its global data centers running entirely on clean energy by 2030, starting with upgrades to five of its hyper-scale data centers in China.
"Eco-friendly data centers are critical to Alibaba's sustainable operations," Shanyuan Gao, General Manager of Alibaba Cloud Infrastructure's Internet Data Center Division, told Alizila in an interview.
The cloud computing division employs cutting-edge green technologies in these facilities, of which liquid cooling and renewable electricity storage make the biggest difference in reducing carbon emissions.
"In our Hangzhou data center, server clusters are submerged in specialized liquid coolant, which quickly chills the IT hardware," Gao explained. 
Alibaba Cloud's Zhangbei data center employs the same method. It earned a Green Power Consumption Certificate from the Beijing Electric Power Exchange Center in 2021, recognizing the facility as the first in China to use heat-pump technology. 
As Alibaba Cloud builds a secure and resilient global infrastructure network, Gao believes the advanced technology housed within these data centers will become the new standard. "Liquid cooling will be promoted throughout China and in more countries in the future," he said.
The cloud computing company is leading the country in other ways as well. 
According to a ranking of top buyers and sellers by research provider Bloomberg NEF, Alibaba Cloud emerged as the biggest buyer of clean energy in China last year after procuring roughly 269 gigawatt-hours (GWh) worth in 2021.
Rising to the Challenge
While clean energy solves many issues, its use brings its own set of challenges. The energy supply from solar and wind sources can be fickle, delivering full power when the weather is fair and windy but failing to produce when conditions change.
"We are looking at carbon management tools to help us better take advantage of energy trading schemes while also planning a more stable energy supply," he said.
Alibaba Cloud is also exploring other frontier technologies, like pumping water to store energy, a common way to conserve renewable energy until it is needed.
The exact location of some data centers also inoculates them against these concerns. Alibaba Cloud is leveraging the environment, erecting facilities in places like Ulanqab in Inner Mongolia, where temperatures regularly drop to -22° Celsius. 
According to Gao, the data center uses a free-air cooling system that does not require additional machine-powered cooling for 10 months of the year.
From the Inside Out
A data center is only as efficient as its server chips allow. Alibaba launched its first proprietary chip, known as Yitian 710, to cut electricity use further.
"The Yitian 710 can accommodate up to 60 billion transistors in each chip," Gao said, translating into a 50% higher energy efficiency ratio compared with other models.
This will make transitioning to clean energy easier as it reduces demand on unpredictable solar and wind energy sources.
According to Alibaba Cloud president Jeff Zhang, the chips have been in use since their fall debut at Alibaba's annual Apsara Conference in Hangzhou. They will support current and future businesses across Alibaba's ecosystem.
Yitian 710 runs within the company's self-developed Panjiu servers, which separate computing from storage to better support cloud-native services, like the software behind computer applications that do not use physical servers. 
"This allows servers to specialize in AI computing, making large-scale data more cost-effective to deploy," he added.
The combined strengths of this hardware can also be put to use training and using AI models, which has been an incredibly energy-draining process — until now.
Please refer to https://www.alizila.com/esg/ for additional information about Alibaba's sustainability efforts.
View original content here.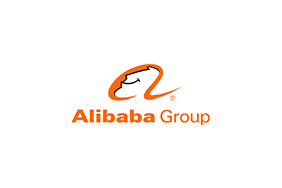 Alibaba Group
Alibaba Group
About Alibaba Group
Alibaba Group's mission is to make it easy to do business anywhere. The company aims to build the future infrastructure of commerce. It envisions that its customers will meet, work and live at Alibaba, and that it will be a good company that lasts for 102 years.
More from Alibaba Group