Published 04-12-22
Submitted by Common Impact

Common Impact's Skills for Cities North Carolina
NEW YORK, April 12, 2022 /CSRwire/ - Common Impact, a national leader in skills-based volunteering, will host its flagship event, Skills for Cities, on April 20 to connect nonprofits across North Carolina with social sector leaders to generate solutions for their pressing capacity-building challenges.

So many of the roughly 37,000 nonprofit organizations across the state have been especially important in the last two years as they've helped communities, families, and individuals survive the continuing impact of the COVID-19 pandemic. In the midst of crisis, it can be hard to focus on building organizational capacity, but as community needs continue to grow, so does the need for these critical organizations to improve their infrastructure.

Research has shown that on average nonprofits spend only a fraction of their budget, around 2-8 percent, on essential infrastructure like HR, finance, technology, strategy, and marketing compared to the 20-30 percent that corporations tend to spend. Although many nonprofits are acutely aware of how necessary it is to build out these core capabilities, many lack the adequate resources and funds to do so.

Skills-based volunteering can bridge that gap. Skills for Cities will bring together volunteers from leading regional companies, including Convening Sponsor Equitable, which has a large employee presence in North Carolina, as well as Fidelity, TIAA, Truist, and MetLife, with the leaders of nine local North Carolina nonprofits for an intensive one-day virtual flash consulting event.

"For over 20 years, Common Impact has been building cross-sector partnerships to create transformational change in communities. We are excited to bring skills-based volunteering opportunities to North Carolina in the form of our signature event, Skills for Cities," said Common Impact's Chief Partnerships Officer, Katie Stearns. "These nonprofits are doing incredible work in their communities, and Skills for Cities will provide actionable solutions to help them advance that work while fostering long-term cross-company and cross-community connections."

"Our partnership with Common Impact to bring Skills for Cities to North Carolina builds on our growing footprint in the Carolinas and is part of our place-based philanthropic strategy to scale our impact," said Jarian Kerekes, Head of Social Impact and Community Engagement at Equitable. "Nearly 30 of my Equitable colleagues will leverage their professional skills and collaborate with volunteers from across the state to help North Carolina nonprofits advance their mission-critical work. We look forward to strengthening the capacity of these organizations, creating lasting community connections and fostering social change."

Nine nonprofits representing a variety of mission areas will participate, including Raleigh Little Theater, Dan River Basin Association (Eden), Wayfinders NC (Charlotte), Crittenton (Charlotte), Schoolhouse of Wonder (Durham), and North Carolina Council on Economic Education (Raleigh). Cross-company teams of skills-based volunteers will work side by side with the nonprofit leaders to develop a client communications strategy, build strategies for more inclusive recruitment and hiring, refine a vendor selection process and much more.

Skills for Cities will also feature a "Community Conversation" panel with top North Carolina leaders, exploring how community leadership in the state has evolved during the past two years of the pandemic and in the face of other pressing social issues. Common Impact's Chief Program Officer, Elizabeth Schwan-Rosenwald will moderate an in-depth discussion with Jarian Kerekes of Equitable, Laura Yates Clark of the United Way of Central Carolinas, Leslie Walden of Fidelity Investments, and Sherri Chisholm of Leading on Opportunity.

Skills for Cities events have had a lasting impact on nonprofits and corporate volunteers alike. Nonprofits report gaining creative and proven solutions to optimize their capacity and better serve their communities, while corporate volunteers share that these experiences have provided significant professional development returns. Examples can be found in the most recent Skills for Cities Impact Report here.

More information on Common Impact and Skills for Cities can be found here.
###
About Common Impact
Common Impact is a national nonprofit that works to build a society in which individuals and businesses invest their unique talents towards a shared purpose: strengthening the local communities in which we live and work. Founded in 2000, Common Impact has partnered with Fortune 500 companies and hundreds of the country's leading nonprofit organizations to create transformational change through skills-based volunteering. Learn more about Common Impact's services, impact, and clients.
Media Contacts
Chris Sullivan/Rosa Sobrino
MacMillan Communications
rosa@macmillancom.com
+1 (212) 473-4442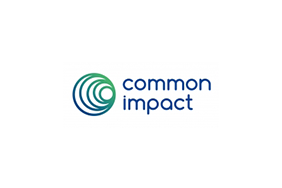 Common Impact
Common Impact
Common Impact is a nationally-recognized nonprofit that works to build a society in which individuals and businesses invest their unique talents toward a shared purpose: strengthening the local communities in which we live and work.
Common Impact breaks down barriers that exist between sectors and industries to create meaningful partnerships between companies, social sector organizations and the people that drive them.  The common purpose of these connections:  to deliver business value to each partner through innovations in community engagement, and to address deeply rooted and complex social challenges.
With a deep understanding of both mission-focused and business goals, Common Impact enables growing nonprofits to achieve even greater results in our communities; while simultaneously engaging corporate employees in dynamic and challenging opportunities that develop their skills and unlock successful, purpose-driven careers.
Since 2000, Common Impact has partnered with Fortune 500 companies and hundreds of the country's leading nonprofit organizations to create this transformational change. Learn more about Common Impact
More from Common Impact