Published 04-12-22
Submitted by Logitech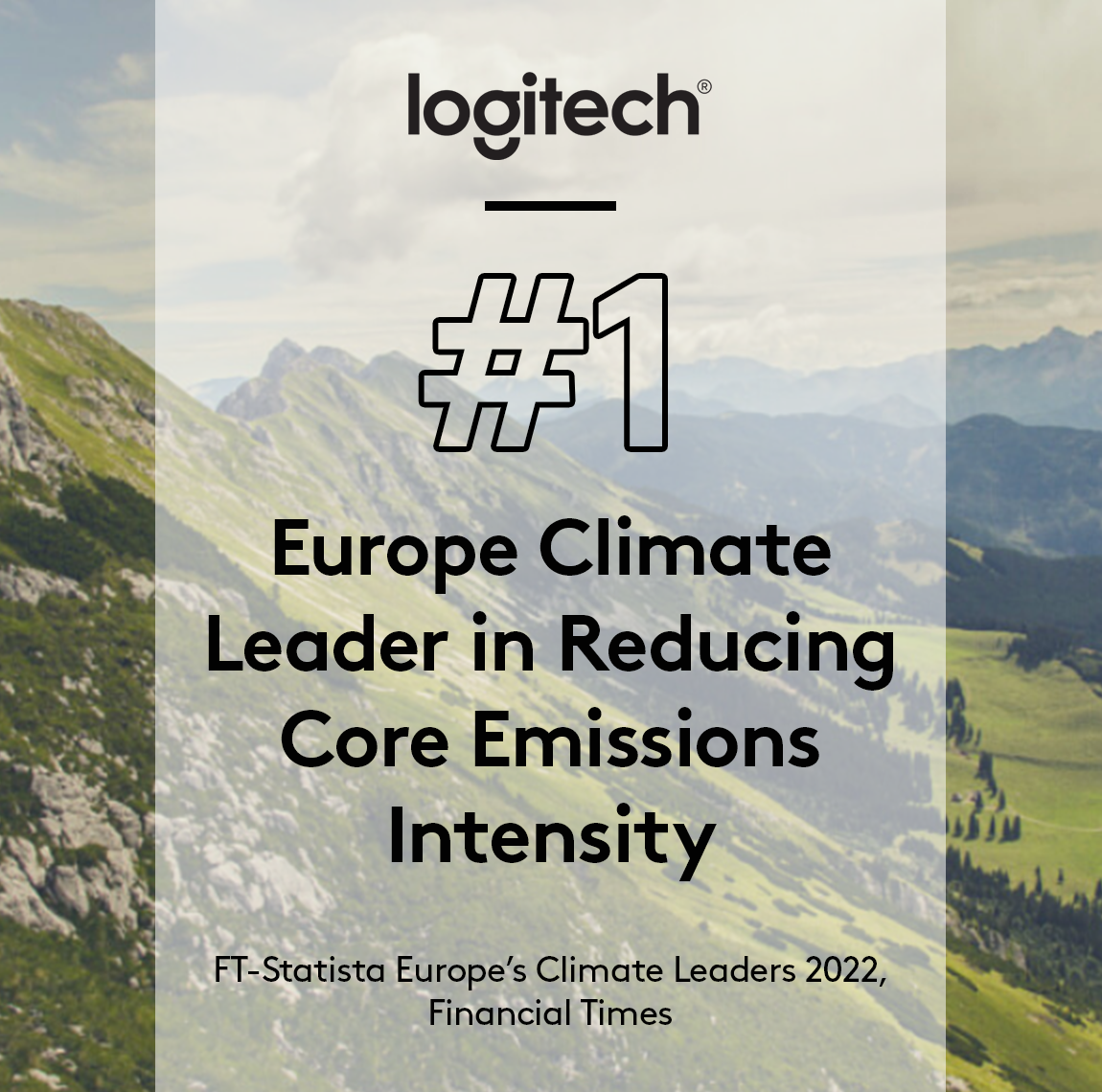 Logitech was grateful to be recognized by the Financial Times-Statista list of Europe's Climate Leaders, topping the list as the company that had achieved the biggest cut in emissions intensity in the technology sector. We congratulate the many teams inside the company that have made this happen.
It's worth taking a look at the full list and methodology behind the study, admirable in its rigor both in terms of attention to detail and scope. Logitech came twelfth in last year's list, but as the FT notes, "companies are being pushed to raise their game even further on climate change…[so] this year's FT-Statista Climate Leaders list attempts to reflect the tougher environment by tightening the rules for the biggest greenhouse gas emitters".
So, it's an honor for us to top out as first in a list of some of the world's biggest brands, having achieved a reduction in core emissions intensity (scope 1 and 2) of 46.8% year over year between 2015 and 2020.
At the same time, this recognition reminds us of the enormous amount of work that remains to be done – by Logitech as we strive to become climate positive across the entire value chain and remove more carbon than we create – and by all companies around the world.
We must do it together.

Logitech
Logitech
Logitech designs products that have an everyday place in people's lives, connecting them to the digital experiences they care about. More than 35 years ago, Logitech started connecting people through computers, and now it's a multi-brand company designing products that bring people together through music, gaming, video, and computing. Brands of Logitech include Logitech, Logitech G, ASTRO Gaming, Streamlabs, Ultimate Ears, Jaybird, and Blue Microphones. Founded in 1981, and headquartered in Lausanne, Switzerland, Logitech International is a Swiss public company listed on the SIX Swiss Exchange (LOGN) and on the Nasdaq Global Select Market (LOGI). Find Logitech at www.logitech.com, the company blog, or @Logitech.
More from Logitech