Published 04-11-22
Submitted by Enbridge Inc.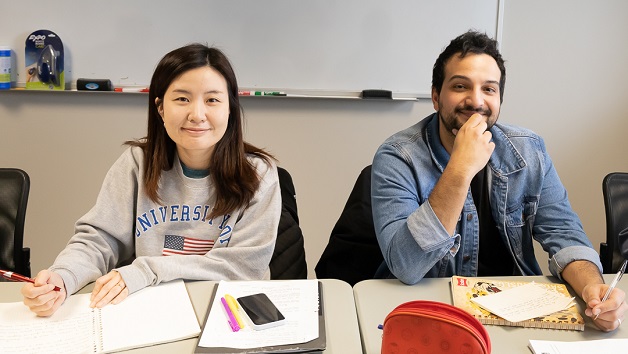 It's been said that literacy is the most basic currency of the knowledge economy.
And in the Steel City, Literacy Pittsburgh helps the economically disadvantaged get a little more bang for their buck.
"We help people to undertake education and training that they were never able to before due to a variety of life barriers," says Maria Polinsky, Literacy Pittsburgh's director of marketing and communications. "Our high-impact, no-cost programming helps thousands of people annually."
Literacy Pittsburgh supports nearly 5,000 people every year by offering free educational programs for adults and families to improve their reading, writing, math, English language, and general workplace skills. Concentrated on the Allegheny and Beaver counties, tutoring and classes help move students from learners to workers, and also give students the opportunity to obtain high school equivalency credentials.
"We have many programs that, combined, help develop the student's employability as a whole," says Polinsky. "From academic skills to computer literacy and career guidance, we do everything we can to make sure students come out with skills that can help them secure a job with family-sustaining wages."
This year, the organization is celebrating a major milestone: 40 years of helping students acquire practical skills and gain employment.
Founded as an all-volunteer organization, Literacy Pittsburgh continues to rely on trained volunteer tutors to deliver its programs. Last year, 42% of students were taught by volunteers—and achieved the same outcomes as students enrolled in classes with paid professional instructors.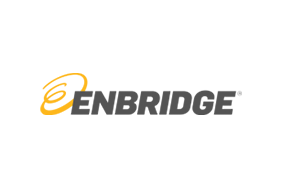 Enbridge Inc.
Enbridge Inc.
Enbridge's vision is to be the leading energy delivery company in North America. We deliver the energy people need and want—to heat their homes, to keep their lights on, to keep them mobile and connected.
We operate across North America, fueling the economy and people's quality of life. We move about 25% of the crude oil produced in North America, we transport nearly 20% of the natural gas consumed in the U.S., and we operate North America's third-largest natural gas utility by consumer count. Enbridge was an early investor in renewable energy, and we have a growing offshore wind portfolio.
We work collaboratively every day to provide safe, reliable energy. Enbridge connects energy supply with growing markets in North America through our three core businesses:
Enbridge was named to the Thomson Reuters Top 100 Global Energy Leaders in 2018; we were selected to Bloomberg's 2019 and 2020 Gender Equality Index; and we have been ranked among the Best 50 Corporate Citizens in Canada for 18 years running, through 2020.
Enbridge Inc. is headquartered in Calgary, Canada. We have a workforce of about 13,000 people, primarily in Canada and the United States. Enbridge (ENB) is traded on the New York and Toronto stock exchanges.
More from Enbridge Inc.