Published 04-11-22
Submitted by The Consumer Goods Forum
The Consumer Goods Forum's Plastic Waste Coalition of Action has just celebrated its second anniversary. After two years of hard work and solid progress across our different workstreams on packaging design, extended producer responsibility and recycling innovation, some of our member CEOs have marked the occasion by sharing an update on the road traveled so far and the pathway forwards.
About The Consumer Goods Forum
The only organisation that brings consumer goods retailers and manufacturers together globally, we are a CEO-led organisation that helps the world's retailers and consumer goods manufacturers to collaborate, alongside other key stakeholders, to secure consumer trust and drive positive change, including greater efficiency. With our global reach, CEO leadership and focus on retailer-manufacturer collaboration, we are in a unique position to drive positive change and help address key challenges impacting the industry, including environmental and social sustainability, health, food safety and product data accuracy. We do so for the benefit of both people and the planet, as well as our businesses, ensuring better lives through better business:
We provide critical implementation support to our members, equipping them with the skills and tools to meet CGF commitments.
We regularly engage with key stakeholders, collaborating with a variety of different actors with shared collective goals.
We provide a platform for networking and best-practice sharing across the consumer goods industry and beyond.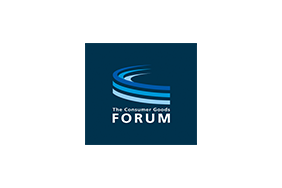 The Consumer Goods Forum
The Consumer Goods Forum
The Consumer Goods Forum ("CGF") is a global, parity-based industry network that is driven by its members to encourage the global adoption of practices and standards that serves the consumer goods industry worldwide. It brings together the CEOs and senior management of some 400 retailers, manufacturers, service providers, and other stakeholders across 70 countries, and it reflects the diversity of the industry in geography, size, product category and format. Its member companies have combined sales of EUR 3.5 trillion and directly employ nearly 10 million people, with a further 90 million related jobs estimated along the value chain. It is governed by its Board of Directors, which comprises more than 50 manufacturer and retailer CEOs. For more, please visit: www.theconsumergoodsforum.com.
Join our global community to stay abreast of the latest news on how the consumer goods industry is working together efficiently for positive change and building better lives through better business: Twitter, LinkedIn, YouTube.
Contact:
Lee Green
Director, Communications
+33 1 82 00 95 70
Louise Chester
Communications Officer
+33 1 82 00 95 91
More from The Consumer Goods Forum