Published 04-11-22
Submitted by Workiva
About this Event:
ESG data, including the information reported in a CDP response, has become a critical source of decision-useful information for a company's stakeholders, especially investors. Collecting this ESG data can be challenging because of the number of involved data owners, material topics, frameworks and standards, and the lack of established processes and controls to manage performance and related disclosures.
During this session, we will explore ways companies are starting to enable this process and control with technology as they look toward the potential for future or more robust assurance of ESG data and disclosure.
Event Details:
Date: Thursday, April 14, 2022
Time: 12:00 - 12:30 p.m. EST
Location: Virtual
Join Workiva and PwC for a webinar to learn how companies are using technology for better ESG data automation.
Not able to attend? Complete registration today, and we will email you the recording.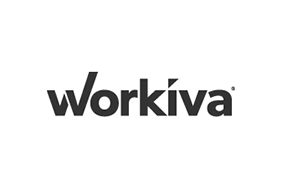 Workiva
Workiva
Workiva Inc. (NYSE:WK) is on a mission to power transparent reporting for a better world. We build and deliver the world's leading regulatory, financial and ESG reporting solutions to meet stakeholder demands for action, transparency, and disclosure of financial and non-financial data. Our cloud-based platform simplifies the most complex reporting and disclosure challenges by streamlining processes, connecting data and teams, and ensuring consistency. Learn more at workiva.com.
More from Workiva