Published 04-11-22
Submitted by Tetra Tech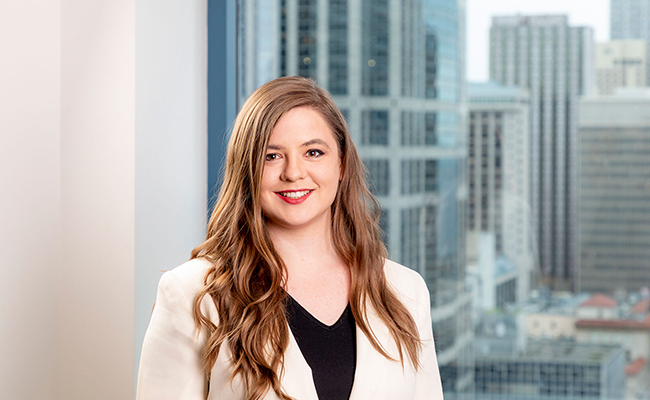 Staci Atwater is a project manager and professional engineer, and is certified as a WELL Accredited Professional and Living Future Ambassador. She has more than eight years of experience across the commercial, hospitality, and institutional market sectors and has been the project manager and mechanical engineer on multiple large-scale mixed-use projects. Due to her extensive experience, Staci provides thoughtful leadership on projects as well as training for other project managers throughout the Southern California region. Staci specializes in sustainable projects, such as net zero energy (NZE) buildings and projects pursuing LEED, WELL, or Living Building Challenge certifications; has presented at conferences for NZE design, occupant comfort, natural ventilation, and design for wellness; and leads interdisciplinary design teams resulting in holistic building design. Staci holds a Bachelor of Science degree in Architectural Engineering from the University of Kansas.
---
Conversations around health and wellness in an office space are generally driven by improving building performance and occupant productivity. But the conversation about designing equitable spaces and their associated wellness outcomes isn't one that is happening broadly, yet. What are the gaps between sustainability, wellness, and equity?
Equity refers to the philosophy of being fair and impartial for all people. So, when we look at building codes, they're largely designed to ensure safe built environments, though many, particularly on the West Coast, are adding more rigid environmental components into them as well. Regarding the conditions within a space, including temperature, lighting, and so on, building codes cater to an average. But for each individual project we do, the occupant population is rarely in line with that average. So what good is it? In these conditions, designers end up making decisions for the daily occupants of a building without really consulting them. We're just taking away an occupant's choice without even letting them know they had one to begin with. That's not equitable at all. We need to have that dialogue with the users we're designing the building for so they can provide input into their space.
Does this account for all occupants of a building and not just specific rent-paying tenants?
Right. I will admit that I have heard owners or people we might be collaborating with say things like, "Oh well, it's just a maintenance office, who cares?" Although they are saying it in a joking way, the space ends up being designed without consideration for the occupants. There is a very casual mindset when it comes to the total population in our built environment. An office building, for example, isn't just a space for people who work in an office. There are people in and out of that building all day, every day, including maintenance people, security, and the support staff for the building itself.
Why do we design buildings this way?
In reviewing industry standards from a mechanical engineer's perspective, you learn the history of how thermal comfort ranges were developed across various codes. Historically, these thermal comfort ranges were developed for men in suits and jackets heading into a corporate office each day. We continue using those ranges today as our baseline, even though our workforce is much more diverse, office layouts have changed, and even things like dress codes are dramatically different. Instead, we should approach each project with fresh assumptions, learn about the people occupying the space, and adapt the design set points in that space to meet their needs rather than relying on broad, legacy recommendations.
What are some specific design recommendations we can make to push for more equitable spaces?
One approach that our High Performance Buildings Group takes is to consider system designs that provide thermal gradients throughout a space, creating different conditions in different areas of a room. When paired with a flexible environment where occupants are more free to sit where they're comfortable, we build that choice into the environment. This allows people to move based on how they feel or even the way they have to dress on a certain day and creates a space in which they are more satisfied and productive.
Lighting also is important because of the diverse group of people who make up the workforce. For example, consider older staff who have greater difficulty reading small text at certain lighting levels. If we're able to increase the lighting quality and characteristics in that space, we can make it easier for them to read or do other basic tasks that other occupants may take for granted. We've achieved this through a variety of ways, including controllable task lighting at individual desks and space-wide circadian designs. What's more, task lighting is a well-established energy-efficiency measure. Incorporating adaptable controls and solutions rather than trying to overlight a space allows users to dial back from peak usage and help reduce total energy consumption.
This kind of adaptability is key in designing equitable spaces. I think we're going to see this more often as we develop better technologies that lower the cost or improve the feasibility of implementing adaptable designs for building occupants.
Can you speak a little more about adaptability?
Adaptability is about empowering people to have a choice over how they use their space. It can be as simple as having an operable window that is accessible for maybe a small group of people within a larger space and allowing them to decide when to have it open. Giving people the option to sit or stand to work is another great adaptability solution because a lot of the physical issues people face aren't well-documented. For example, you could have someone that has back problems due to an old childhood injury, or a recent strain from exercise. But, they're not going to get a disability placard or ask their employer to accommodate it. Just having the accessibility to sit or have an adjustable sit-stand desk can improve a person's well-being, and how they feel in their space.
The option to decide whether to interact or use something within the space makes it more customizable or adaptable. That really empowers people and makes them feel more valued. And this is where we see the improvements in productivity and retention as well.
How do we best pitch this concept to owners or project partners?
When we are developing the Owners Project Requirements documentation, instead of asking, "What type of tenant is occupying this space," we should be asking, "Who are the people that will be spending most of their daily lives in this space?" Is this an office building filled with support staff, safety personnel, and parking attendants? Or a hospital with administrative staff, patients with specific illness or limitations, and nurses who need a comfortable place to recharge? Having that dialogue to learn about the total population of a building can help us as engineers bring a more holistic and equitable approach to our designs and recommendations.
When looking forward, where do you see things going?
I think the evolving situation with COVID-19 is going to push the boundary of equity in the workplace. We have people in this loop who rely on childcare to be able to go to their job and make money and then subsequently pay for their childcare. Or we have people that were the sole caretakers for maybe someone who is elderly or inferred. As cities and states lift their shelter-in-place orders, employers are going to be forced to address issues like these. In fact, many already are, extending out their return-to-work plans in some cases through the fall or new year.
There's going to be parents that need flexibility and understanding if they have issues with providing childcare for their children because they're a two-income family and they literally can't afford childcare. Or can't afford to not work if they don't have that childcare, right? So in some way, there is potential to see a lot of changes post-pandemic that are going to be good for social equity. I'm hoping that it's a long-term solution that helps us have better understanding and sympathy for our workforce.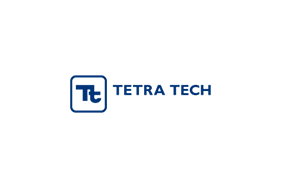 Tetra Tech