Published 04-08-22
Submitted by Herbalife Nutrition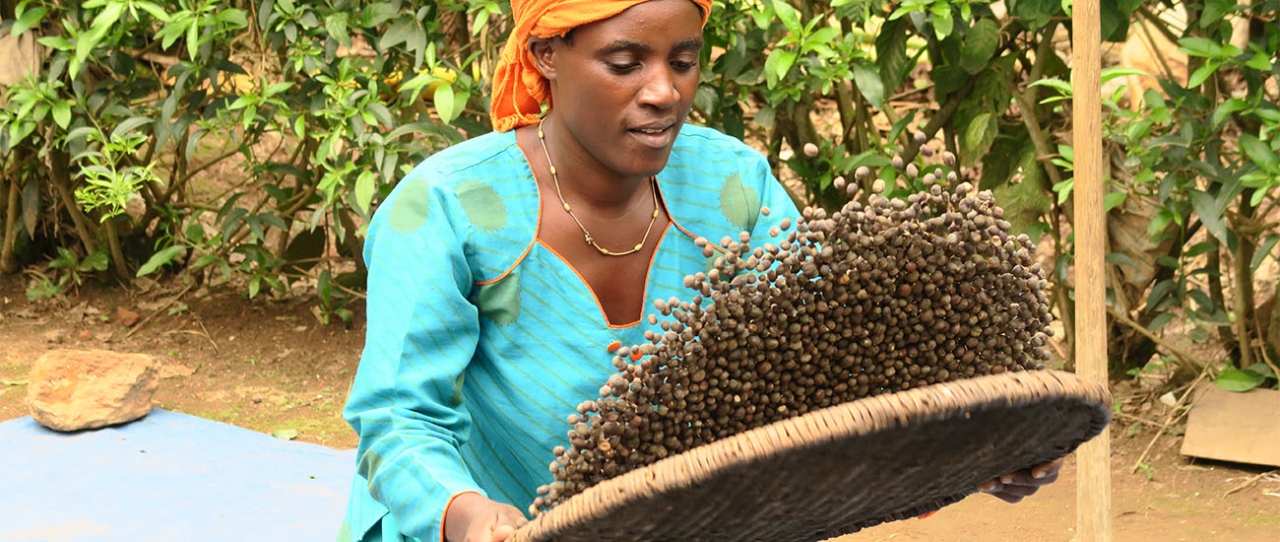 By Erin Richards-Kunkel Sr. Director, Strategic Partnerships and Corporate Social Responsibility
We live in a world where several major drivers have contributed to worsening food insecurity, hunger, and malnutrition. Despite recent efforts from the international community to reduce all forms of hunger and its complicated facets, the world is still off track to reach the United Nations Sustainable Development Goal 2: Zero Hunger.
According to the 2021 State of Food Security and Nutrition in the World (SOFI) report, 3 billion people are unable to have a healthy diet because of income inequality and the high cost of maintaining healthy diets. One in 3 people did not have access to adequate food in 2020 — an increase of almost 320 million people since 2019.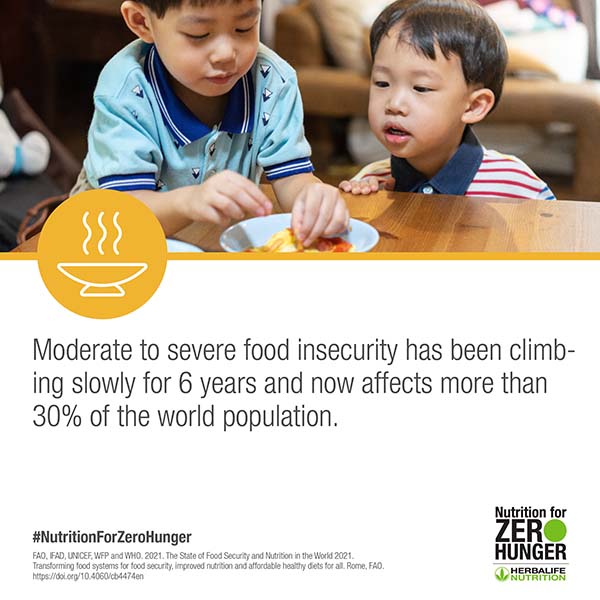 The pandemic has caused the number of people suffering from hunger and malnutrition, especially children, to increase and is threatening the most vulnerable communities. We partnered with Feed the Children under our Nutrition for Zero Hunger initiative to assess the pandemic's impact on food insecurity and families around the globe. The survey included more than 9,000 respondents from 21 countries. Not surprisingly, 61 percent of those surveyed experienced food insecurity for the first time since the start of the pandemic. Organizations are, now more than ever, in need of support, and we are doing our part by increasing the level of our engagement with our strategic partnerships.
The Global Impact of Our Nutrition for Zero Hunger Partners
Herbalife Nutrition partners with leading nonprofit organizations, including global organizations World Food Program USA, Feed the Children, The Hunger Project, the Chinese Red Cross Foundation, and other global, regional, and local partners. Combined, Nutrition for Zero Hunger partners support more than 164 million people in over 80 countries worldwide.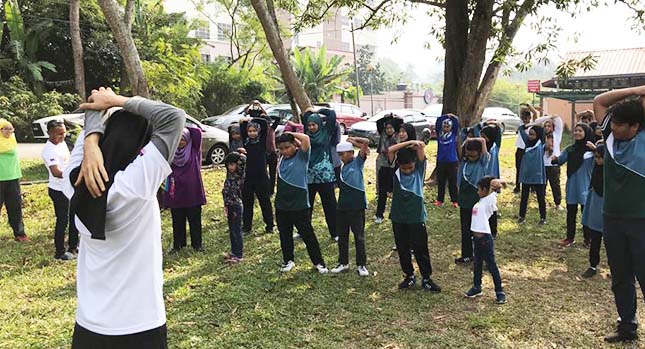 Asia Pacific
The importance of education in reducing child hunger and malnutrition is why, as part of our Nutrition for Zero Hunger (NFZH) initiative, we launched the STAR program, a 12-week program to encourage children to adopt healthy eating habits and daily activity. Here's a snapshot of the breadth of the program's impact across Asia Pacific countries:
In the Philippines, 355 children from the Tuloy Foundation and SOS Children's Village were positively impacted by the NFZH Star Program. These kids embarked on a 12-week program which included regular activities that encouraged the daily intake of fruits and vegetables, individual and group exercise, and drinking enough water every day.
In Indonesia, the NFZH program is carried out through three partners: Pondok Kasih Agape, Rumah Autis, and Bali Caring Community, with 300 children being positively impacted.
In Vietnam, Casa Herbalife Nutrition partners grant recipients from Herbalife Nutrition Foundation* (HNF), including Women's Charity Association of HCMC (WOCA), Huong Duong Orphanage, Dong Tam Social Protection Center, and Xa Dan Secondary School, education regarding healthy eating habits and active lifestyle to more than 300 children.
In Malaysia, the program has benefited children from Amitabha Charity Orphanage, Good Samaritan Home, and Pusat Jagaan Kanak-Kanak Yatim/Miskin Rukaiyah. The home operators shared that they see a change in the children's energy levels and lifestyles. The NFZH STAR Program instituted a reward system to encourage children to participate in tasks such as finishing all vegetables at every meal, doing jumping jacks, and running in place.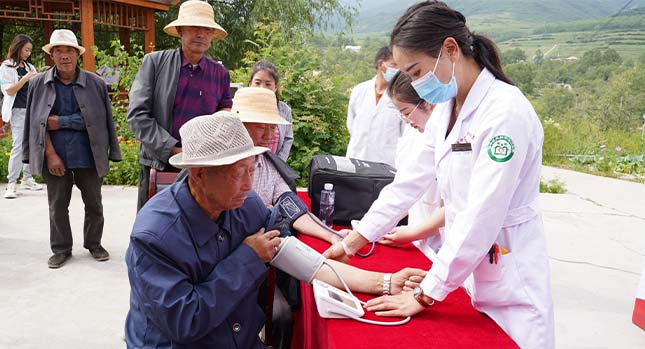 China
As part of our NFZH global initiative to eradicate hunger and provide nutrition education and resources, Herbalife Nutrition used contributions from Herbalife China to partner with the Chinese Red Cross Foundation (CRCF) to launch the Rural Doctors program. CRCF has distributed training cards to 1,400 rural doctors, built two community health service centers, and donated three mobile hospital service packages, which will benefit 200,000 rural Chinese residents.
The China Foundation for Poverty Alleviation (CFPA) alleviates poverty by providing healthcare and nutritious food to vulnerable populations, focusing on mothers and children. In partnership with NFZH and with contributions from Herbalife China, CFPA has contributed healthy foods to the local communities and benefited eight kindergartens, 90 teachers, and 1,156 children and their parents.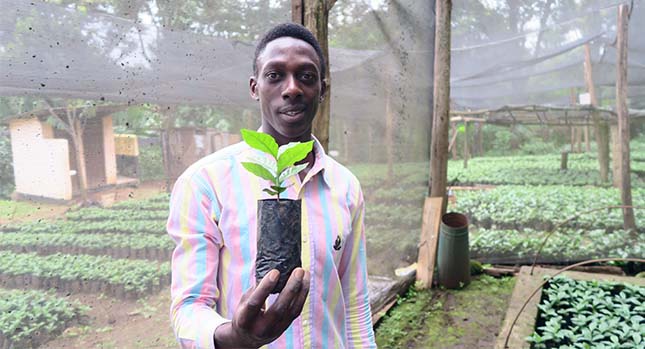 Europe, Middle East, Africa, and India
Addressing the challenges of hunger, food insecurity, and malnutrition for local populations in Africa is a pressing issue that requires the immediate action of motivated supporters, which is why we've partnered with the US African Development Foundation (USADF). This agency provides capital and resources, builds capacity, promotes skills development, and improves resilience on a grassroots level. We are proud to support five African social entrepreneurs through our Food and Nutrition Stars (African FANS) Program who are working hard to eliminate hunger and improve livelihoods in their communities:
Adepeju Jaiyeoba, Colourful Giggles Nutrition, Nigeria, offers families affordable, nutritious cereals made from local products to combat malnutrition and stunting.
Eric Muthomi, Stawi Foods and Fruits, Kenya, benefits smallholder farmers, especially women, enabling them to increase their incomes and improve production and quality control.
Nobukhosi Ndlovu, Nutrie Foods, Zimbabwe, supports rural women farmers through contract farming, efficient farming and agribusiness training.
Innocentia Maine, MIS Poultry Farm, South Africa, focuses on broiler production as well as nurturing and caring for chicks until they are fully grown and ready to be distributed to various local communities.
Priscilla Akoto-Bamfo, Shepherd's Mills, Ghana, engages rural women in parboiled rice production and packaging.
We partnered with Save the Children India to improve the nutritional status of children in two districts of Jharkhand, India, through system strengthening and ensuring multi-sectoral convergence. This initiative aims to improve exclusive breastfeeding practices up to 6 months among targeted lactating mothers and increase knowledge level on exclusive breastfeeding. For the past several years, Save the Children has successfully implemented the 1,000 Days program in various states to address malnutrition among children by providing training and guidance to 208 Accredited Social Health Activists (ASHA) on best practices for breastfeeding and counseling for mothers. The trainees have successfully reached 210,000 women.
With the Covid pandemic severely increasing the malnutrition status of vulnerable Indian children, we've partnered with SOS Children's Villages of India. Through the Family Like Care Programme, we were able to ensure undisrupted access to food and nutrition for 555 children across Children's Villages in Bangalore, Hyderabad, Chennai Jaipur, Pune, Kolkata, Bhubaneshwar, Guwahati, and Shillong. The SOS. Children's Villages of India served 401,265 meals from January to August 2021 and provided additional nutritional supplements based on the recommendation of health experts.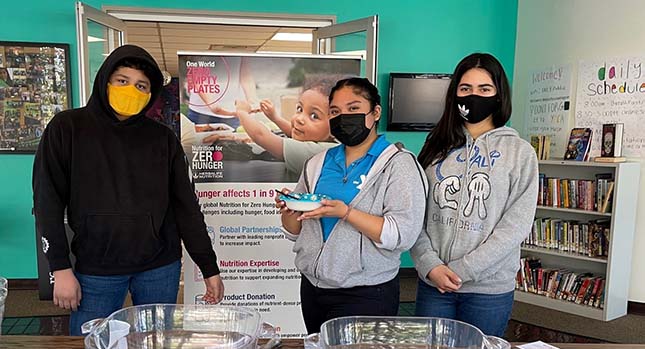 Mexico and North America
Food banks can contribute to ending hunger and reducing food waste as part of the United Nations 2030 Agenda for the Sustainable Development Goals (SDGs) 2 and 12.3. As a local network of food banks in Mexico, the Bancos de Alimentos de México (BAMX) reclaims wasted food and redirects it to people in need — a green solution toward zero hunger and sustainability. This model holds promise as a potential game-changer intervention addressing the paradox of hunger and food waste. With its NFZH grant from HNF, BAMX provided 30,080 community members with over 30,000 kgs of food.
Internationally, Feed the Children implements Child-Focused Community Development programs that teach families, and mothers in particular, the importance of food and nutrition. The organization also provides food, daily essentials, support for teachers and students, and disaster relief to those in need across the United States and in 8 countries around the world. Feed the Children utilizes funds from NFZH, provided by HNF, to supplement approximately 300,00 meals and help provide an estimated 8,000 people throughout the U.S. with resources and educational supplies such as recipe cards. Internationally, our support for Feed the Children furthers its food and nutrition activities.
Our support of The Hunger Project, made possible through HNF grants, will allow an additional 30,000 women in Bangladesh to attend 1,000 Days Essential Nutrition Education Actions courtyard meetings on child and maternal nutrition. The program supports systems and materials to train an additional 3,000 farmers in Moringa Tree Cultivation, a fast-growing, drought-tolerant, life-saving tree in Africa. By working with empowered women and girls, mobilizing rural communities, and cultivating effective partnerships with local government, The Hunger Project's methodology catalyzes a development process through which communities achieve their vision of a life without hunger or poverty.
Communities experiencing homelessness are particularly vulnerable to hunger and food insecurity, even more so due to the effects of the pandemic. To help address the needs of communities, we partner with Chrysalis, a Southern California-based organization that serves people navigating barriers to the workforce by offering a job-readiness program, individualized supportive services, and paid transitional employment. The nonprofit is focused on empowering clients on their pathway to stability, security, and fulfillment in their work and daily life.
The National Hispanic Council on Aging (NHCOA) makes sure that older adults get adequate information and access to fitness and healthy food. As part of NHCOA's nutrition initiative, 200 older adults, their families, and caregivers from our HNF Casa Iris housing facility in Washington, D.C., received Herbalife Nutrition products, including blenders, to make their healthy shakes during the pandemic. Additionally, older adults, their families and caregivers received Herbalife Nutrition tote bags, including protein bars, formula shake mix, protein bites, and bilingual recipe cards. Through their social media platforms and networks, NHCOA actively promotes nutrition education to its Hispanic communities and reaches over one million people.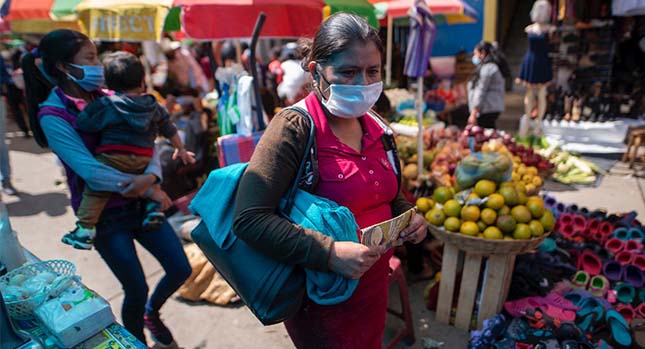 South & Central America
World Food Program USA – supports emergency response programs of The United Nations World Food Programme – the largest anti-hunger humanitarian organization that works on the front lines of the worst crises, including Guatemala, a country among the ten most vulnerable and exposed countries to natural hazards in Latin America and the Caribbean region. In the country's time of need, NFZH allocated $333,000 from HNF* funds to support disaster relief activities in Guatemala and provided the following support:

We contributed to the Eta emergency response efforts in Guatemala and enabled the UN World Food Programme to assist over 8,600 people for 60 days
Initial support to communities was provided through food rations, both as cooked meals provided to evacuees in shelters and cold rations delivered once people returned to their homes
Home rations lasted for 1-2 months, depending on the level of damage in the affected community; once local banks and markets resumed operations after the hurricane, the UN World Food Programme provided beneficiaries with cash assistance for mid-term support ahead of the lean season in Guatemala.

In Chile, we donated 213 packets of Nutrisoups to Fundación Cottolengo Don Orione to support those who have been impacted by the pandemic.
In Educador, we donated 10,991 packets of Nutrisoups to the Food Bank Social Aid Foundation (Fundación de Ayuda Social Banco de Alimentos). This donation is part of the Nutrition for Zero Hunger project because the program promotes the eradication of hunger through the donation of money, food, products, and informative talks on food safety. The entity that will receive the donation (Food Bank) distributes these products to approximately 150 organizations that support vulnerable people, older than 18 years, who do not have access to food, such as the homeless community.
In Colombia, we donated 6,245 packets of Nutrisoups to ABACO as part of our Nutrition for Zero Hunger initiative to help those who need it most.
In Honduras, Guatemala, and Nicaragya, we hosted food drives which resulted in the donation of 4,842 kg of food to Feed the Children to support those impacted by Hurricane Eta.
The Future of Food Is In Our Hands
To advance our collective goal of reducing hunger and malnutrition globally, governments, the private sector, civil society, international organizations, and academia need to work together.
Although we have seen Nutrition for Zero Hunger make an impact in the global community, there is much work ahead. We are committed to our partnerships and program development to scale solutions to bring hunger to zero.
This World Food Day, Saturday, October 16, our global community will be sharing facts and information about global hunger and why we need to address this critical issue from every angle. Join the conversation by posting on social media using #NutritionforZeroHunger and #WorldFoodDay. Follow us @Herbalife on Facebook, Instagram and Twitter for updates on Nutrition for Zero Hunger to learn more.
*Herbalife Nutrition launched the Nutrition for Zero Hunger initiative in 2019; Nutrition for Zero Hunger impact includes charitable contributions from Herbalife Nutrition and donations from the Herbalife Nutrition Foundation.
View original content here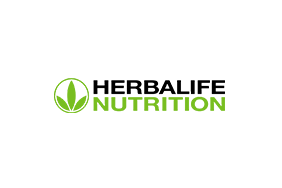 Herbalife Nutrition
Herbalife Nutrition
Herbalife Nutrition is a global nutrition company. Since 1980, we have been on a mission to improve nutritional habits around the world with great-tasting, science-backed nutrition products that help people get the right balance of healthy nutrition.
The Company and the Herbalife Nutrition Foundation (HNF) are dedicated to improving the lives of communities around the world by providing healthy nutrition and nutrition education to children and communities in need. Herbalife Nutrition has been recognized for significant contributions to supporting communities. In 2019, the Company received more than 15 awards for our corporate social responsibility achievements and impact.
More from Herbalife Nutrition