Published 04-08-22
Submitted by CNH Industrial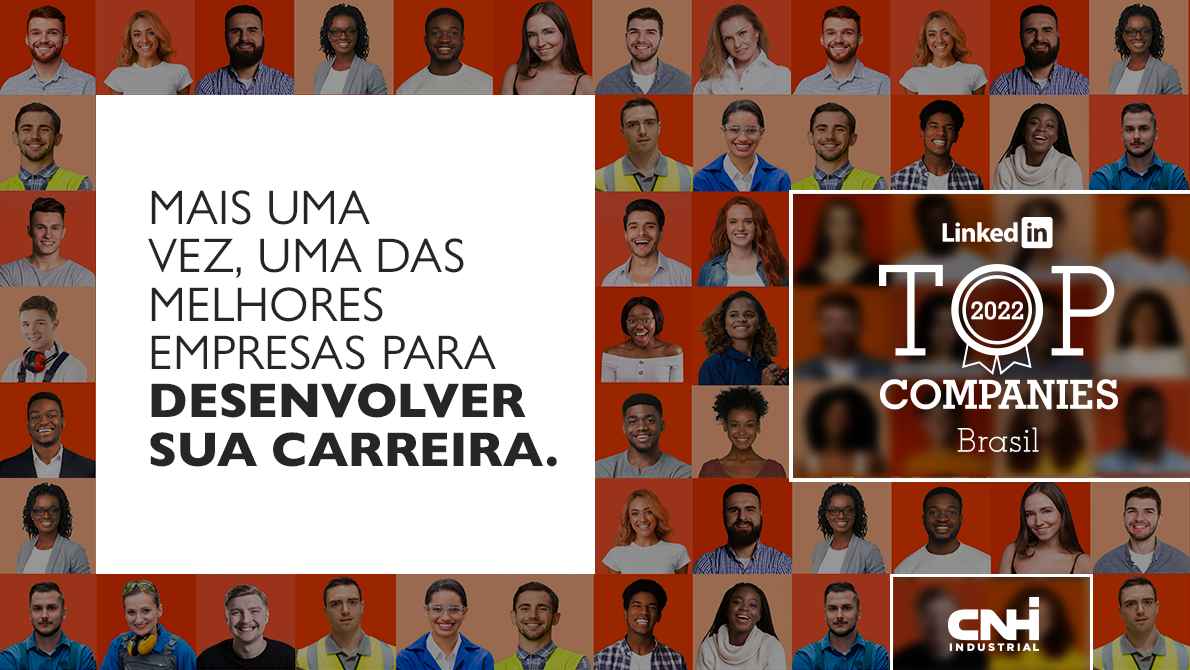 April 8, 2022 /CSRwire/ - For the second consecutive year, CNH Industrial, owner of the Case IH, New Holland Agriculture, CASE Construction Equipment, New Holland Construction and CNH Industrial Bank brands, is elected one of the best companies to develop careers in the country. The company was named 11th on the Top Companies Brazil list, released by LinkedIn, the largest professional network in the world.
Among the CNH Industrial competencies recognized in the ranking, the PDCA cycle and the Kaizen methodology stand out, both with a focus on continuous improvement. In 2021, the company implemented 4,944 improvement projects in all its Brazilian plants. The main results were in quality, safety and logistics which brought a higher operational efficiency, in the order of 5.7% compared to the previous year.
"Being in this ranking, among large companies, in the most important platform in the corporate universe, reinforces our vision to invest, empower and value our talents in a diverse and inclusive environment. A result that reflects the recognition and commitment of our team," says Telma Cracco, CNH Industrial's Vice President of Human Resources for Latin America.
According to Telma, this recognition proves that the actions promoted by the company make a difference in the career development of its professionals. "The prominence of our employees, who are inspired daily to contribute innovatively towards small or large projects also contributed to this highlight," he concludes.
The LinkedIn Top Companies 2022 list is the 6th annual ranking of the top 25 companies to develop careers in Brazil, according to LinkedIn's exclusive data. The ranking brings together companies that have offered stability, even in a constantly evolving world of work, managing not only to attract, but retain their employees.
The methodology used by LinkedIn to classify companies is based on seven pillars that have proven to lead to career development: ability to move forward, skills development, company stability, external opportunities, affinity with the company, gender diversity and academic background. Each of these pillars reveals an important element of career progression: possibility of growth, skills development, stability in the company, external opportunity, affinity with the company, gender diversity and level of academic training.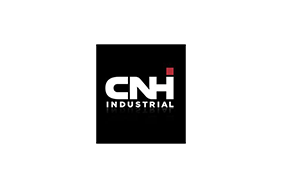 CNH Industrial
CNH Industrial
About CNH Industrial
CNH Industrial is a world-class equipment and services company that sustainably advances the noble work of agriculture and construction workers. The Company provides the strategic direction, R&D capabilities, and investments that enable the success of its five core Brands: Case IH, New Holland Agriculture and STEYR, supplying 360° agriculture applications from machines to implements and the digital technologies that enhance them; and CASE and New Holland Construction Equipment delivering a full lineup of construction products that make the industry more productive. Across a history spanning over two centuries, CNH Industrial has always been a pioneer in its sectors and continues to passionately innovate and drive customer efficiency and success. As a truly global company, CNH Industrial's 35,000+ employees form part of a diverse and inclusive workplace, focused on empowering customers to grow, and build, a better world.
Sustainability at CNH Industrial
CNH Industrial has a proactive approach to sustainability, which is in tune with global changes. We have set long-term targets to align with the United Nation's Sustainable Development Goals and we are driven to ensure that our footprint is sustainable, and one that leaves a positive and lasting impression. Furthermore, CNH Industrial is a recognized as a sustainability leader in its field, having maintained a top position in the Machinery and Electrical Equipment segment of the Dow Jones Sustainability Indices (DJSI), World and Europe, for eleven consecutive years, as well as being admitted to range of sustainability indices.
More from CNH Industrial