Published 04-07-22
Submitted by Marathon Petroleum Corp.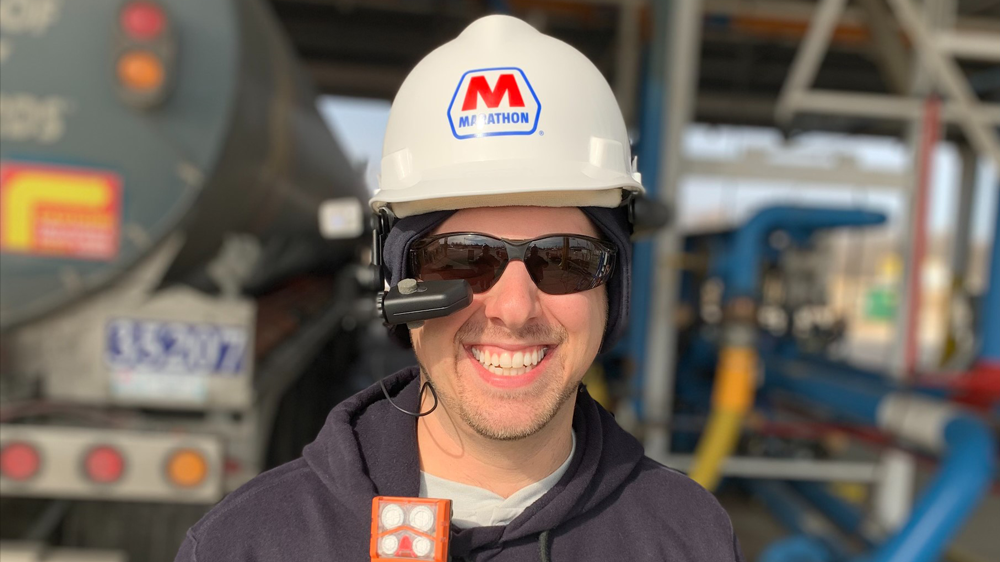 The Environmental Protection Agency (EPA) is in the process of reviewing regulations that have the potential to impact the petroleum terminal industry. The International Liquid Terminals Association (ILTA), the only trade association that exclusively focuses on the liquid terminal industry, thought it would be beneficial to provide a tour of a terminal to help EPA representatives. There was only one problem – the EPA was not traveling due to the ongoing pandemic. Upon hearing of the dilemma, Marathon Petroleum offered to use the smart helmet technology to host the tour.
Marathon Petroleum used its Lansing, Michigan, terminal as the location for the tour, which was hosted by L&S Terminals employees from Health, Environment, Safety, Security (HESS); Terminal Operations; and Terminal Services. Using the smart helmet and Microsoft Teams technology, Marathon Petroleum demonstrated, in real time, the transport loading process at a loading rack and an overview of a vapor recover unit.
"This was a great use of smart helmet technology," said L&S Terminals HESS Manager Angela Brown. "As the EPA goes through its policy review, the images they saw and the information we shared on the tour will be helpful. We are a champion and advocate for the terminal industry, and this was an opportunity for us to share our story."
"It was great to have a team of Marathon folks each with a speaking role during the tour," said ILTA President Kathryn Clay. "This conveyed a great, unspoken message to the attendees – ensuring proper operations, leak detection and response is a team effort with many individuals reinforcing each other's work. I also thought it was fantastic that when the EPA saw something on the screen, the Marathon team immediately zoomed in, welcomed their questions and were comfortable answering them. They were comfortable with their processes and totally transparent, because in our industry, we have a good story to tell."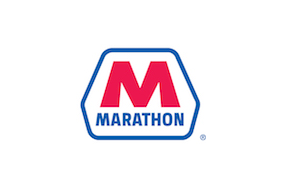 Marathon Petroleum Corp.
Marathon Petroleum Corp.
MPC is the nation's second-largest refiner, with a crude oil refining capacity of approximately 1.9 million barrels per calendar day in its six-refinery system. Marathon brand gasoline is sold through approximately 5,600 independently owned retail outlets across 20 states and the District of Columbia. In addition, Speedway LLC, an MPC subsidiary, owns and operates the nation's second-largest convenience store chain, with approximately 2,730 convenience stores in 21 states. Through subsidiaries, MPC owns the general partner of MPLX LP, a midstream master limited partnership. Primarily through MPLX, MPC owns, leases or has ownership interests in approximately 10,800 miles of crude oil and light product pipelines. Also through MPLX, MPC has ownership interests in gathering and processing facilities with approximately 5.9 billion cubic feet per day of gathering capacity, 8 billion cubic feet per day of natural gas processing capacity and 610,000 barrels per day of fractionation capacity. MPC's fully integrated system provides operational flexibility to move crude oil, NGLs, feedstocks and petroleum-related products efficiently through the company's distribution network and midstream service businesses in the Midwest, Northeast, East Coast, Southeast and Gulf Coast regions.
More from Marathon Petroleum Corp.