Published 04-07-22
Submitted by HP Inc.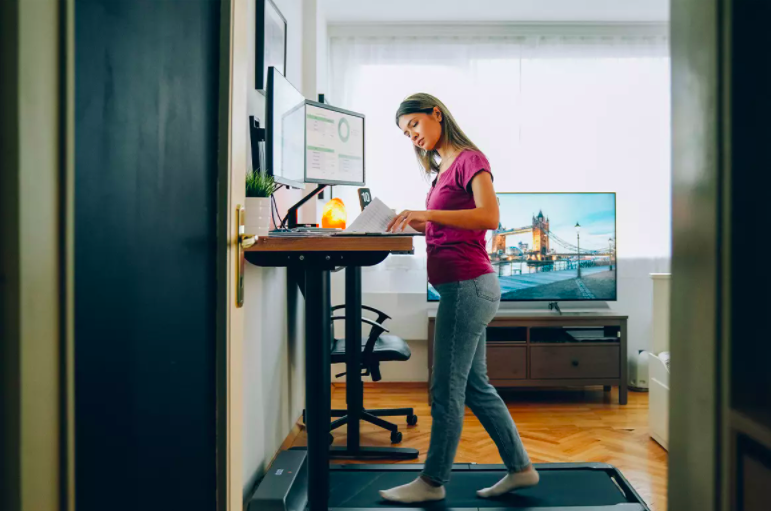 By Deborah Lynn Blumberg
After pivoting to working from home in March 2020, environmental scientist Jill Trescott of Randolph, Minnesota, was thrilled with the extra time she gained from dropping her commute. But soon, she found herself missing the steps she took from the parking lot to her desk, coffee breaks, and walks to team meetings. She just wasn't moving as much as she used to.
"I realized I was often coming out of my home office at the end of the day having barely moved all day," she says. "My new work days had a lot less built-in walking."
The lack of movement started to wear on her body. So Trescott, who still works remotely, found ways to prioritize wellness: She blocks off time on her calendar for a long walk each day and posts movement reminders in social media groups she's a part of to encourage others to get moving, too.
While in many ways, working from home lends itself to wellness — you can cook a healthy lunch or easily stretch in your athletic pants — for many workers, today's new normal of remote work also means spending even more time sitting and staring at screens than before the pandemic.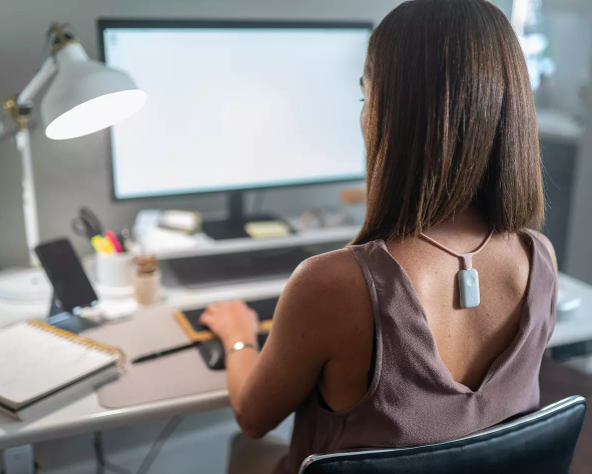 Researchers have found that workers' sedentary time has increased during the COVID-19 pandemic, possibly contributing to sleep and mood problems and even to job performance issues on top of muscle aches and pains. One study shows adults who were considered active prior to COVID-19 saw their physical activity fall by 32%, on average. Increasing activity throughout the day can have an impact not only on health, but also on productivity: Researchers have found strong connections between physical fitness and cognitive function, and even short bursts of physical activity can help to improve both learning and memory.
Whether you're full-time work from home now or have a hybrid schedule, here are some new and in-development technological tools that can help you proactively manage your well-being throughout the work day and improve wellness while working from home.
Get the extra "push" you need to move
Willow Blish, a private Pilates instructor and movement therapist in Berkeley, California, has heard more complaints about stiff muscles from her clients over the last few years. "We've lost the unconscious movement that's really good for our bodies," she says. She encourages her clients to work in different spots around the house in addition to a dedicated workspace to keep the body limber. With less organic movement throughout the day, small reminders and nudges can make a big difference.
Blish likes the low-tech tool of placing colorful dot stickers around the house as tangible reminders to stretch or relax tight muscles. But there are plenty of high-tech solutions, too. WW (formerly Weight Watchers) is partnering with Zoom to deliver push notifications to remind workers to stand, stretch, and hydrate while working. You can also program home devices like Google Assistant to announce out loud healthy habits like "drink water" or "go for a walk" as part of its Workday Routine feature.
Gamify your movement
Make exercise fun with Pikmin Bloom, a simple walking game from the creators of Pokemon Go that lets you grow and interact with plant-like creatures as you stroll. To stay motivated, Prescott does virtual walks like The Conqueror, where challenges include walking the Inca Trail or Great Wall of China, solo or with friends. With Yes.Fit, you can join virtual races based on themes like the "In Pizza We Crust Half Marathon" and the "Zombie Madness Run."
Walk while you talk
Walking and mindful movement can help you solve challenging problems, recharge, and keep energy levels high, says Sam Tackeff, co-founder of digital health platform Ompractice and a certified personal trainer. Even a 15-minute exercise session during the workday is better than nothing at all. "Small movement throughout the day truly does add up," she says. Remote workers can mix phone calls with Zoom meetings and walk while you talk, says Tackeff. Bookend a short walk at the beginning and end of your day to transition into and out of work. Slack's "huddle" feature lets you have audio conversations with people in your workspace and lends itself to meetings on the move. A meeting platform built for walking, the Spot app makes it easy to transcribe conversations, take notes, and flag follow-ups. The Loop app offers 60-minute #WalkWithaLeader sessions where participants tune in to TED-like talks from industry leaders while they walk, as well as one-on-one #WalkyTalky sessions for walking while brainstorming or networking with other members of the Loop community.
Track your health from home
Several new tools can monitor your health while working. With release planned for late 2022, Sengled is a smart health monitoring light designed to track heart rate, body temperature, and sleep. Made from materials including gold, silver, and copper, Movano ring is a stylish-looking ring that monitors heart rate, body temperature, blood oxygen, and sleep patterns, and then provides personal insights. Avokadio, an avocado-shaped device you breathe into, analyzes your breath, tracks nutrient levels and deficiencies, and then provides nutritional and wellness tips.
Get smart about hydration
Making sure you're well hydrated is essential to wellness and can often be overlooked when working from home. The HidrateSpark water bottle glows to remind you when it's time to drink and tracks your water intake. The Plant Nanny app helps you hit your water goal by reminding you to drink, and then watering a virtual plant for each glass. If you don't drink water, the animated plant wilts or dies.
Create a healthier work space
Staying in the same position for too long can contribute to eye strain and leave you feeling stiff and uncomfortable. HP Eye Ease is a feature in some displays and notebooks that reduces harmful blue light (said to cause eye fatigue) without the need for special blue light-blocking glasses or an external screen filter. The XChair HMT office chair has therapeutic heating technology, four combinations of massage, and fans for cooling air flow to help regulate body temperature. Mix sitting with standing and walking while you work to stave off the negative effects of being sedentary. Walking Pad makes sleek walking treadmills that fit under a standing desk. Worn like a necklace with a small sensor hanging down your back, the Upright device monitors and helps you improve posture.
Manage your mental health
The isolation and loneliness of working from home can take a toll on mental health, too. But there are new ways to keep track of mood and connect. The Feel wristband monitors physiological signals, learns to recognize your emotional patterns, then responds in real time to changes with exercises, a custom action plan and sessions with a mental health expert. Developed by neuroscientists and physicians, the Apollo Neuro bracelet uses vibrations to help balance your nervous system and improve your stress response. Meditation and guided breathing apps like Headspace can also help enhance health and improve mood.
Whether it's through small nudges or big changes to your work space, being intentional about building wellness into remote work routines is key.
"The hybrid lifestyle is here to stay," says Tackeff. "The best remote teams are those who give attention to designing a smart remote work lifestyle — attention to movement, energy, creating work-home boundaries, and equipping remote workers with better tools for the shifting reality.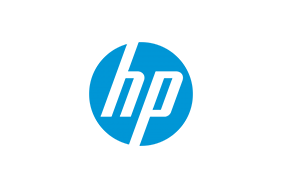 HP Inc.
HP Inc.
HP Inc. creates technology that makes life better for everyone, everywhere. Through our portfolio of printers, PCs, mobile devices, solutions, and services, we engineer experiences that amaze. More information about HP (NYSE: HPQ) is available at www.hp.com.
Sustainable Impact at HP, Inc.
Sustainable Impact is our commitment to create positive, lasting change for the planet, its people and our communities. Click here for more information on HP's Sustainable Impact initiatives, goals and progress.
More from HP Inc.