Published 04-06-22
Submitted by Bayer
Innovation is at the heart of everything we do. Our R&D teams work around the clock—and globe—to enhance productivity on the farm and dive logistical solutions throughout the entire supply chain. If we're doing it right, more people everywhere will have access to the taste, benefits and appeal of fresh produce for a tasty and nutrient rich diet.
Leading the Industry
We've been a leader in horticulture for many decades thanks to our robust crop protection and vegetable seeds business. Through harnessing digital technologies, we're advancing the industry's leading products pipeline to launch the highest quality seeds and the most advanced tailored crop protection solutions—synthetic and biological—to help our grower customers produce the highest quality fruit and vegetables to market today and into the future. See what this means for us, our stakeholders across the industry, customers and consumers around the world. 
Our Strategy
We believe fruit and vegetables offer one of humanity's best solutions to leading healthy lives and building a sustainable future, for our people and our planet. That's why we hold ourselves accountable to do the following:
Develop Innovative Products
By advancing new solutions in crop protection that complement and enrich our vegetable seeds business, we provide farmers with the tools they need to grow profitable, high-quality produce for a growing world.

Provide Tailored Solutions on the Farm
Through digital transformation, we advance tailored outcome-driven solutions that enable farmers to increase their profitability by implementing precision farming practices, optimizing resource use, and reducing agriculture's impact on the environment.

Build Partnerships Around the World
For fresh produce to change the world, it must appeal to—and reach—consumers safely. That's why we're investing to build strong, trusting partnerships beyond the farm with our grower customers and others throughout the entire food chain to understand their needs and develop solutions that help prevent food loss and heighten consumer trust.
Improving Nutrition
At Bayer, we're dedicated to advancing healthy nutrition—and believe that fruit and vegetables are an essential cornerstone for a healthy lifestyle. We believe that one of the best ways to encourage everyone to eat their produce is to make it more accessible and enjoyable. That's why we conduct extensive market research to give consumers the taste and overall experience they're looking for in fresh produce. 
Connecting all corners of our world
Horticulture is an incredibly rich and colorful industry. It cultivates a diverse range of crops from flowers to bananas to cocoa, linking communities together all across the globe. Whether on a smallholder farm or in a high-tech glasshouse, every facet of horticulture is an integral part of our global trade network. 
Work with us
Meaningful partnerships are the foundation for a more sustainable horticulture, which is why we're always seeking to build relationships with like-minded collaborators. From farm to fork, we're working to foster trust and confidence in food safety and modern food production. If you have an idea or would like to explore what we can accomplish together, please get in touch. 
View original content here.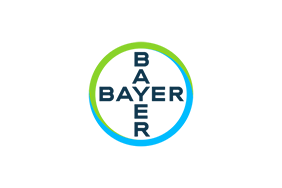 Bayer
Bayer
Bayer: Science For A Better Life
Bayer is a global enterprise with core competencies in the Life Science fields of health care and agriculture. Its products and services are designed to benefit people and improve their quality of life. At the same time, the Group aims to create value through innovation, growth and high earning power. Bayer is committed to the principles of sustainable development and to its social and ethical responsibilities as a corporate citizen. In fiscal 2015, the Group employed around 117,000 people and had sales of EUR 46.3 billion. Capital expenditures amounted to EUR 2.6 billion, R&D expenses to EUR 4.3billion. These figures include those for the high-tech polymers business, which was floated on the stock market as an independent company named Covestro on October 6, 2015. For more information, go to www.bayer.com.
More from Bayer