Published 04-05-22
Submitted by Regions Bank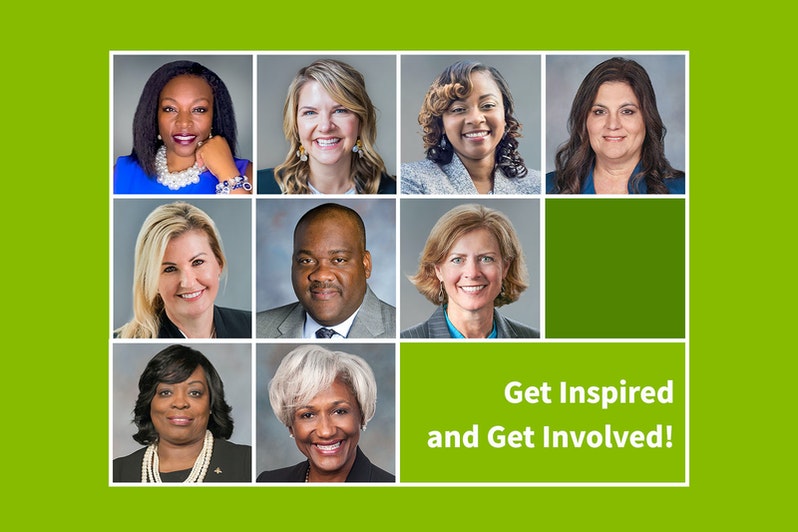 By Candace Higginbotham
Women's History Month celebrates the contributions and the specific achievements women have made in a variety of fields across the country.
At Regions, we take part by highlighting contributions made by women to our society, our culture and our company. And we also want to inspire our associates and community members to get engaged with local organizations that support, promote and uplift women, girls and families.
Here, Regions associates share their favorite women's organizations and talk about why their work is so meaningful and valuable to their communities.
Atlanta Women's Foundation, Atlanta, Georgia
AWF's mission is to be a catalyst for change in the lives of women and girls. They strive to ensure that all women and girls in metro Atlanta live safe, economically self-sufficient, successful lives.
AWF provides funding, resources, and evaluation support to nonprofits that provide programs to low-income women and girls to help them break the cycle of poverty. The organization also provides leadership development and builds awareness and support by providing research on barriers impeding low-income women and girls.
Dawnita McCain, managing director of Valuations and Market Intelligence at Regions Bank, said, "One of my favorite quotes around the importance of investing in women comes from Melinda Gates, who said, 'When we invest in women and girls, we are investing in the people who invest in everyone else.' "
"For me, that is what the AWF embodies. They support organizations that help economically disadvantaged women and girls in some of Atlanta's biggest counties: Clayton, Cobb, Dekalb, Fulton and Gwinnett. Their support is particularly impactful because they focus on both financial and technical needs, which magnifies the impact for individuals and communities."
Beam Founders Network, Austin, Texas
Beam's mission is to advance women entrepreneurs striving to scale their companies. Beam's Member Collective champions women at different stages of their entrepreneurial journeys by providing networking events, educational programming, a speaker series and one-on-one mentoring with advisors, leaders and executives.
Regions has provided support with program sponsorship, volunteerism and educational opportunities
Stephanie Perryman, Regions Bank commercial banking leader and central Texas market executive, is part of their Advisory Council. "I have found the group incredibly nimble and thought-provoking, and believe it has a real unique approach to supporting women 'where they are' in the entrepreneurial process. I found it incredibly interesting how few women are investors, whether angel or co-investors, mostly a result of just not knowing what we don't know – yet," Perryman said.
"The central Texas market is absolutely exploding with venture capital, and groups like this ensure women have improved access to funding as we work to challenge one another while supporting one another to be better!"
Chattanooga Women's Leadership Institute, Chattanooga, Tennessee
CWLI's mission is to increase the leadership capabilities and influence of women. They believe the talents and perspectives of women can enhance the growth and stability of local business and civic community. Their focus is to educate and collaborate — and further elevate women.
Regions supports several CWLI programs, including Game ChangeHer, a mentorship and professional development program that trains leaders and mentors for girls in the greater Chattanooga community
Bethany Gardner-Grant, financial relationship senior consultant at Regions Bank, is involved in the CWLI Game ChangeHer program. She and a group of professional women designed and implemented a mentoring curriculum for a group of high school girls, which proved to be a very rewarding experience.
"This experience has been life-changing for me," said Gardner-Grant. "I have learned so much from the students, and each training session has left me feeling more confident in who I am as a leader. The program has truly helped me uncover my life's purpose and passion."
Momentum, Birmingham, Alabama
Momentum advances equity for women in leadership through several programs, including those targeted to executives and women who are early in their careers. The organization hosts conferences, events, workshops, training seminars and sponsors a mentorship program.
Last year, they launched Men with Momentum, a program designed for men to have open dialog about challenges they face in recruiting, managing and promoting women and people of color. With more than 500 distinguished alumnae and a thousand mentor matches, Momentum represents a powerful network of women leaders in Alabama.
Dana Nolan, head of Investor Relations at Regions Bank, has been involved with Momentum for years, and is a strong advocate for their leadership and mentorship programs. "Momentum fills a gap for local professional women," Nolan said. "It's important for rising leaders, as well as women further along in their careers, to have a support network and get coaching and guidance to help them reach their potential."
"Regions has supported Momentum since its inception 20 years ago, and I'm so proud our company helps provide leadership-development opportunities for women in the company and in our community," Nolan said.
Pace Center for Girls, Florida
Pace provides girls and young women an opportunity for a better future through education, counseling, training, and advocacy — with a focus on financial literacy and workforce development. Recently the organization hosted a career day, with guest speakers from professions the girls have expressed interest in, including pharmacists, health care workers, law enforcement officers, military veterans and people from the fashion industry.
Kelley Brown-Murro, Regions Bank commercial banking leader and market executive for the Fort Lauderdale market, is involved with the Pace Center and shares her enthusiasm about the impact Pace makes with girls.
"These are bright, wonderful girls with so much strength and courage, and they just need a chance to get on the right path," said Brown-Murro. "Pace helps establish their confidence, provides a sense of belonging and gives them something to be proud of. I feel it's our responsibility as a business community and a community overall to do our part to help. The joy and inspiration I get from these girls is tenfold to the time spent."
Texas Women's Foundation, Dallas, Texas
Texas Women's Foundation is a community-supported organization that invests in the power of women and girls to drive positive change. Through research, advocacy, programs and grantmaking, the organization advances economic and leadership opportunities for women, girls and families to build stronger, more equitable communities for all.
Tyrus Sanders, Regions Bank commercial banking leader and market executive in Dallas, is an executive sponsor for the TWF Women's Leadership Institute program and is a strong advocate for the organization.
"The Texas Women's Foundation is a catalyst for the growth of new leaders," Sanders said. "They believe in holistic growth and building robust networks. Working closely with them is one of the best things we do at Regions Bank."
Carla Gale, trust advisor for Regions Private Wealth Management, is also involved in TWF, serving on their Economic Leadership Council. She, too, is very passionate about the organization and the impact it has on the lives of local women.
"TWF has a good pulse on the needs, strengths and abilities of the amazingly diverse group of women that live in our great state of Texas, through the research it has done and continues to do, and through the women who are active participants on its many boards, committees and programs," Gale said.
"TWF is dedicated to developing and encouraging the talent and initiative of women at whatever job level to contribute fully where they are, and to empower them to rise to the next level through its leadership development and economic empowerment programs. That is why I'm proud to support this important organization."
The Women's Foundation of Alabama, Birmingham, Alabama
The WFA, formerly the Women's Fund of Greater Birmingham, is widely known for accelerating economic opportunity for women and their families through philanthropy, research and advocacy.
Regions Bank and Regions Foundation have provided support through the years, and the bank is annual presenting sponsor of the 'Clearing the Path' program, which provides information on quality childcare as critical infrastructure for a stronger, more inclusive workforce and economy.
Regions Bank Community Development Manager Lajuana Bradford, a longtime supporter and board member, shares her enthusiasm about the organization. "The Women's Foundation of Alabama is the first and only foundation in the state solely addressing the needs of women and girls. The organization leverages research and legislative advocacy to create policies that build equitable opportunities for women," she said.
Women's Foundation of Mississippi, Jackson
This organization's focus is on creating economic security for women and girls. The Women's Foundation of Mississippi is uniquely positioned to make strategic investments, conduct research and provide community engagement and education opportunities throughout the state. These activities put women and girls at the center – lifting up families and communities. Their motto is "When Women Thrive, Mississippi Thrives."
"It is a pleasure to serve on the Board of Directors of this organization that I have been involved with for the past 10 years," said Regions Community Development manager LoRose Moore. "It is the only grantmaking entity in Mississippi focused entirely on women and girls."
"The work of the Foundation cultivates social change and creates long-term opportunity for Mississippi's women and girls to transcend the state's social and economic barriers. We know that when women are economically safe and secure – so are their families and so are their communities. I would encourage any anyone to become involved with this or other organizations that empower women, help them to flourish and create meaningful change in our communities."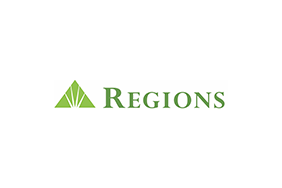 Regions Bank
Regions Bank
Regions Financial Corporation (NYSE:RF), with  $147 billion  in assets, is a member of the S&P 500 Index and is one of the nation's largest full-service providers of consumer and commercial banking, wealth management, and mortgage products and services. Regions serves customers across the South, Midwest and  Texas , and through its subsidiary, Regions Bank, operates more than 1,300 banking offices and 2,000 ATMs. Regions Bank is an Equal Housing Lender and Member FDIC. Additional information about Regions and its full line of products and services can be found at www.regions.com.
More from Regions Bank