Published 04-06-22
Submitted by 3BL Media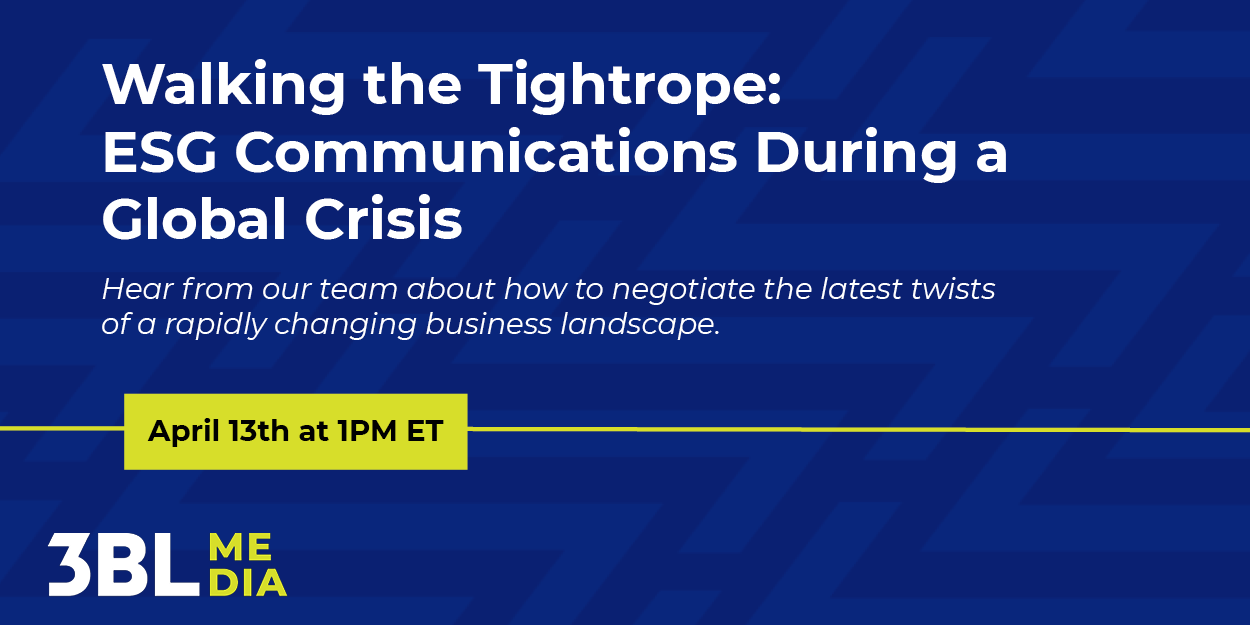 Over the past two years, senior leaders have been navigating "business not as usual." For corporate communicators, this has been a balancing act between wading into discourse on multiple global crises and updating key stakeholders on environmental, social, governance (ESG) goals and progress.
Join us on April 13th at 1 p.m. ET for Walking the Tightrope: ESG Communications During a Global Crisis. Brian Letts, head of ESG partnerships, and John Arvanitis, director of client success, will offer expert advice and practical tips for communications, sustainability/CSR and marketing professionals on communicating about ESG during times of tumult.
Our team will walk through how companies can optimize their ESG news to garner meaningful engagement with stakeholders and rank well in search, despite a busy news cycle. They'll also discuss why it's imperative for companies to continue to share their ESG stories during global crises with brand reputation, financial performance and ratings & rankings lenses in mind.
We are pleased to make this virtual event available at no cost. If you are unable to attend live, an on-demand replay will be shared with all registrants after the broadcast.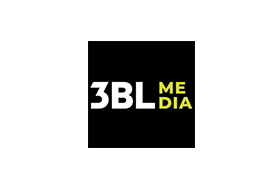 3BL Media
3BL Media
3BL Media is the world's leading communications partner for purpose-driven organizations. Through content distribution, multi-media promotion and hands-on learning experiences, we connect organizations to an unrivaled network of sustainability professionals, journalists, bloggers, investors, academics, policymakers and influencers who are passionate about engaging on topics like education, environment, community involvement, supply chain and circular economy, volunteering and the Sustainable Development Goals.
More from 3BL Media