Published 04-01-22
Submitted by GoDaddy
DETROIT, April 1, 2022 /CSRwire/ - Beasley Media Group announced 105.9 KISS-FM Morning Show personalities "Mason & Starr," in conjunction with GoDaddy, have unveiled "Mason Means Business," a new program aimed at showcasing small business and entrepreneurial stories in the Motor City.
Small businesses and entrepreneurs will have the opportunity to visit the "Mason Means Business" website (MasonMeansBusiness313.com) and submit why their business is unique. Selected companies will be featured in upcoming on-air interviews with legendary Detroit personality Mason. In addition, interested businesses owners can learn about accessing the FREE Empower by GoDaddy program in partnership with Build Institute, aimed at providing entrepreneurs with the tools to grow their business in four or six-week sessions.
"Mason Means Business is proud to team up with Empower by GoDaddy and the Build Institute to bring more opportunities and resources to small businesses and entrepreneurs in the Detroit metro area," said John Mason, 105.9 KISS-FM morning host and voice of the Detroit Pistons. "Small businesses can look different, and it's important we showcase the entrepreneurial journey in real-time so others can feel inspired to follow their own dreams."
Entrepreneurs enrolled in GoDaddy's Empower program through Build Institute will receive access to a global network of mentors, free GoDaddy products, and a series of digital presence courses such as in branding, website development, marketing and ecommerce, among an assortment of other offerings.
"Partnering on-the-ground locally with organizations like Build Institute allows us to meet entrepreneurs directly where they are, no matter their circumstance or zip code, and provide them with customizable programs that uniquely fit their journey to entrepreneurship," said Stacy Cline, Senior Director, GoDaddy Corporate Sustainability. "It's through programs like Mason Means Business that we can double down on our commitment to empowering entrepreneurs everywhere and uplift the local voices that are shaping next generation thinking, innovation, and passion."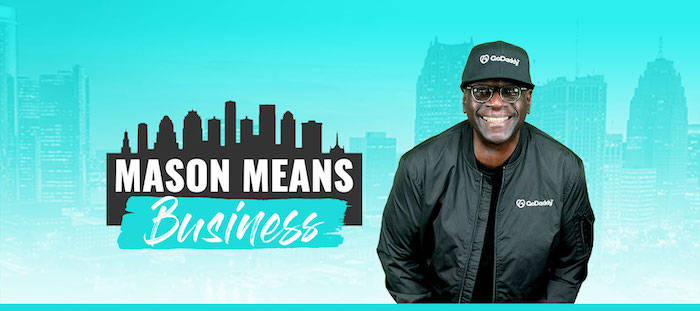 For complete details about the "Mason Means Business" initiative, please go to MasonMeansBusiness313.com.

About Beasley Media Group:
Beasley Media Group (BMG), LLC, a subsidiary of Beasley Broadcast Group, Inc., is a multiplatform media company providing advertising and digital marketing solutions across the United States. BMG owns 62 radio properties located in large and medium markets across the country, as well as offers capabilities in audio technology, esports, podcasting, ecommerce and events. Beasley Media Group reaches more than 20 million consumers on a weekly basis. For more information, please visit www.bbgi.com.
About Empower and Build Institute:
Empower by GoDaddy is GoDaddy's signature philanthropic and social impact program that equips entrepreneurs with the training, tools, networks, resources, and mentorships to help them accelerate their business journey and thrive. Since its inception in 2017, Empower has served more than 5,000 entrepreneurs in over 40 cities in the US, London, and Munich. Build Institute serves as the key Empower by GoDaddy partner in Detroit. Build Institute has developed an internationally sought model for inclusive equitable entrepreneurship development. To date Build has graduated more than 2,000 aspiring and experienced entrepreneurs from their entrepreneurship classes, with many starting successful businesses in the city.
###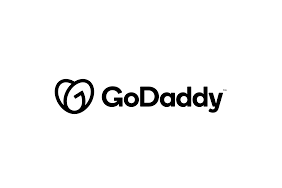 GoDaddy
GoDaddy
GoDaddy is empowering everyday entrepreneurs around the world by providing all of the help and tools to succeed online. GoDaddy is the place people come to name their idea, build a professional website, attract customers, sell their products and services, and manage their work. Our mission is to give our customers the tools, insights and the people to transform their ideas and personal initiative into success. To learn more about the company, visit www.GoDaddy.com.
GoDaddy focuses on making opportunity more inclusive for all in the communities where we work, live and play across the globe. We rally behind inclusive entrepreneurship and other critical local needs that empower people to succeed through philanthropic and in-kind donations, volunteerism, strategic partnerships and advocacy.
Empower by GoDaddy is GoDaddy's global community and philanthropic program equipping entrepreneurs in underserved communities with training, tools and peer networks to accelerate their journeys. GoDaddy rallies behind entrepreneurs in underserved communities by building their confidence and skills to strengthen their small business' digital presence.  Entrepreneurs engage in customized learning experiences, work 1-1 with GoDaddy volunteer coaches and local mentors, and gain access to wrap-around services, in-kind products and networks boosting their small businesses success.
More from GoDaddy