Published 04-01-22
Submitted by Whole Foods Market Foundations

Since 2020, Ben & Jerry's has donated $25,000 to Whole Planet Foundation to fund 174 microloans and create 921 opportunities for low-income entrepreneurs – mostly women. We welcome Ben & Jerry's again this year to the $25,000 Poverty is Unnecessary Fund and look forward to continuing our work together towards our collective mission of empowering people to change their own lives.

Ben & Jerry's has a business model of linked prosperity. Their social mission is to work towards their goal to create positive change in the world from inside the pint out, starting with responsible sourcing and support of their suppliers. As a $25,000 Poverty is Unnecessary Fund member, they extend that support in the form of microloans to microentrepreneurs living in poverty all around the globe.

Learn more about microcredit and who we support at wholeplanetfoundation.org.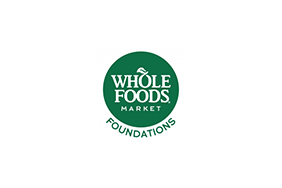 Whole Foods Market Foundations