Published 04-01-22
Submitted by Musim Mas
Support for independent oil palm smallholder farmers has been a long-standing priority for Musim Mas. Since 2015, the company has been conducting training and providing assistance to smallholders to help them raise their productivity, acquire sustainable agricultural skills and the skills needed to gain access to financial services and supply chains.
Musim Mas' efforts also extend beyond agronomy and advance into regenerating livelihoods, inclusion, and gender diversity training. As an employer, Musim Mas pays equals salaries at its plantations, regardless of gender. The company actively promotes the inclusion of women across its operations. Some examples of efforts include engaging external parties such as provincial Women's Empowerment Offices to conduct workshops and share knowledge with the dedicated Gender Committees Musim Mas has set up at each of its oil palm estates. The company also provides facilities such as breastfeeding areas and childcare centers at its operations.
Female employees have grown to 26% of the company's rural worker population, in localities were employment is traditionally male-dominated and aims to increase this further.
Hear the story of Sri Rahayu, from a small town in Indonesia on her life as a smallholder farmer, a homemaker and a mother: https://www.youtube.com/watch?v=e8seqV_XNdU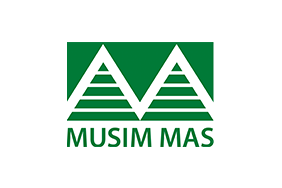 Musim Mas
Musim Mas
Headquartered in Singapore, Musim Mas is one of the world's largest, integrated palm oil corporations with operations in every part of the supply chain across the Americas, Europe and Asia. Our global workforce pursues innovative and sustainable developments, ensuring product quality, safety and efficiency as the industry evolves.
More from Musim Mas