Published 03-31-22
Submitted by Marathon Petroleum Corp.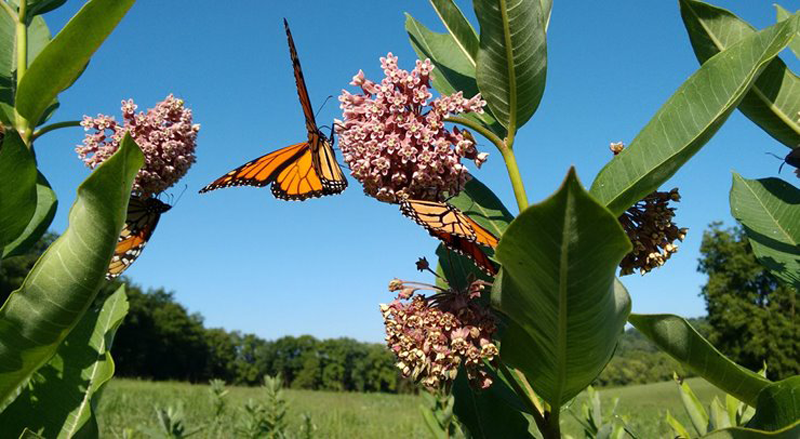 Marathon Petroleum donated $250,000 to The Ohio State University School of Environment and Natural Resources (SENR) to advance terrestrial wildlife ecology research, student learning and sustainability, and diversity and inclusion scholarships.
$165,000 for research in terrestrial wildlife ecology
$60,000 to create the school's Diversity and Inclusion Scholarship Fund
$25,000 for the Students Understanding Sustainability and Taking Action to Improve Nature and Society (SUSTAINS) Learning Community
"We are excited that this gift will further enhance our efforts to support students from a diversity of backgrounds interested in pursuing careers in the environmental and natural resource fields," said Jeff Sharp, SENR director and professor of rural sociology in the College of Food, Agricultural, and Environmental Sciences (CFAES).
More than 80 Ohio State students have participated in research and projects through the Terrestrial Wildlife Ecology Lab.
"A growing number of students are interested in issues of climate, sustainability and conservation," said Sharp. "These gifts will help make college more accessible and affordable."
Marathon Pipe Line manages over 8,000 miles of utility rights-of-way nationwide. The donation will support research to understand the benefits of integrated vegetation management on utility rights-of-way with a focus on ecology, soil carbon and landowner relations.
"As we challenge ourselves to lead in sustainable energy, partnering with an innovative and highly-engaged institution such as The Ohio State University will help us move the needle further together," said Shawn Lyon, Marathon Pipe Line President. "We're committed to investing in projects that promote sustainability and excited about the opportunity to invest in the important work being done at Ohio State and CFAES."
As part of the new partnership, one Ohio State student will be selected for an internship opportunity within Marathon Pipe Line's rights-of-way vegetation management team.
"This internship will be a hands-on, experiential learning moment where everyone learns from one another," said Lyon.
According to Ohio State, SENR diversity and inclusion efforts will also get a boost with scholarship monies earmarked to students who add diversity to SENR and/or who actively contribute to nurturing a more diverse and inclusive community within the school. Monies from the new SENR fund may be used for research-related costs, tuition, fees and other education expenses. SENR and Ohio State's Sustainability Institute co-administer the SUSTAINS Learning Community, where students live alongside their peers who share common interests in exploring sustainable solutions for local, national and global issues.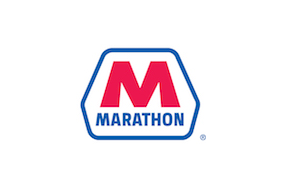 Marathon Petroleum Corp.
Marathon Petroleum Corp.
MPC is the nation's second-largest refiner, with a crude oil refining capacity of approximately 1.9 million barrels per calendar day in its six-refinery system. Marathon brand gasoline is sold through approximately 5,600 independently owned retail outlets across 20 states and the District of Columbia. In addition, Speedway LLC, an MPC subsidiary, owns and operates the nation's second-largest convenience store chain, with approximately 2,730 convenience stores in 21 states. Through subsidiaries, MPC owns the general partner of MPLX LP, a midstream master limited partnership. Primarily through MPLX, MPC owns, leases or has ownership interests in approximately 10,800 miles of crude oil and light product pipelines. Also through MPLX, MPC has ownership interests in gathering and processing facilities with approximately 5.9 billion cubic feet per day of gathering capacity, 8 billion cubic feet per day of natural gas processing capacity and 610,000 barrels per day of fractionation capacity. MPC's fully integrated system provides operational flexibility to move crude oil, NGLs, feedstocks and petroleum-related products efficiently through the company's distribution network and midstream service businesses in the Midwest, Northeast, East Coast, Southeast and Gulf Coast regions.
More from Marathon Petroleum Corp.