Published 03-31-22
Submitted by Regions Bank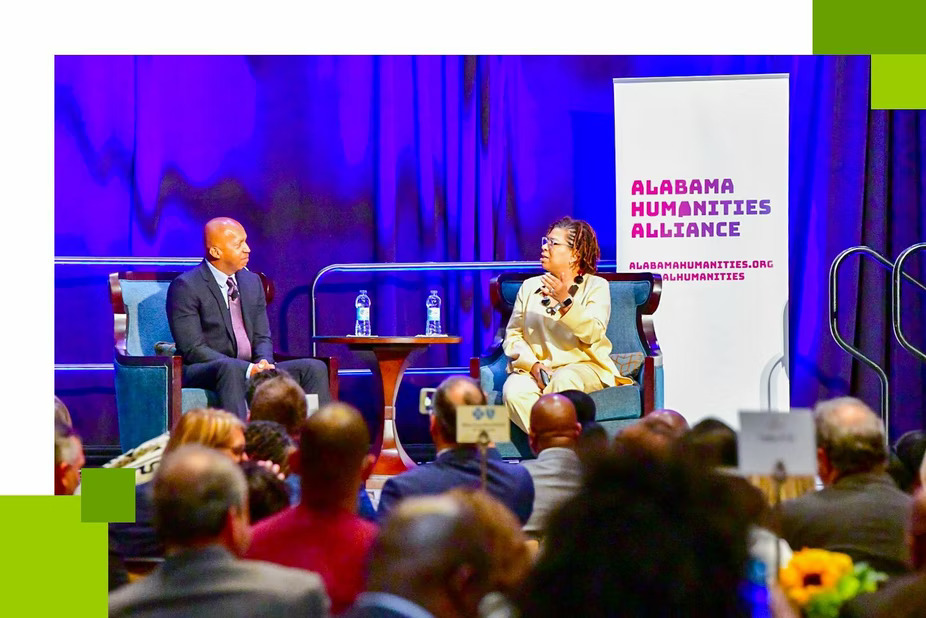 By Doug Segrest
Bryan Stevenson was just a child on a family trip to Disney World when he first experienced how fear can humble and humiliate.
Near the halfway point of the trip from his home in Delaware, Stevenson's father announced they would spend the night at a hotel in South Carolina, one that had a glistening swimming pool. Stevenson and his sister decided they couldn't waste the moment. So, they put on their swimsuits underneath their clothes to hit the pool immediately.
When they arrived, the kids headed straight for the pool, quickly shedding their outer clothes. Holding hands, the siblings jumped in together, experiencing the cold rush of excitement from that initial plunge. It was a pure moment of peace.
It would not last.
Other kids were in the pool – all white. One of the white dads reacted immediately to the new arrivals, saying, "Everybody out of the pool!" The moment was over, but the memory would last a lifetime.
Stevenson, author of "Just Mercy" and executive director of the Equal Justice Initiative, was recognized for his battle for social justice as one of two Alabama Humanities Fellows of 2022. Also recognized posthumously was Alabama native John Lewis, an original Freedom Rider and long-serving Georgia congressman.
In a packed ballroom at the Renaissance Montgomery Hotel & Spa, surrounded by 600 people from across the state, the duo was honored at the annual Alabama Colloquium. The event included a number of extras, including a restored 1957 Greyhound bus out front, provided by Montgomery's Freedom Rides Museum.
To share the day with Lewis, Stevenson said, was honor enough. He recalled the Civil Rights legend as a mentor who told him to never stop fighting for equality.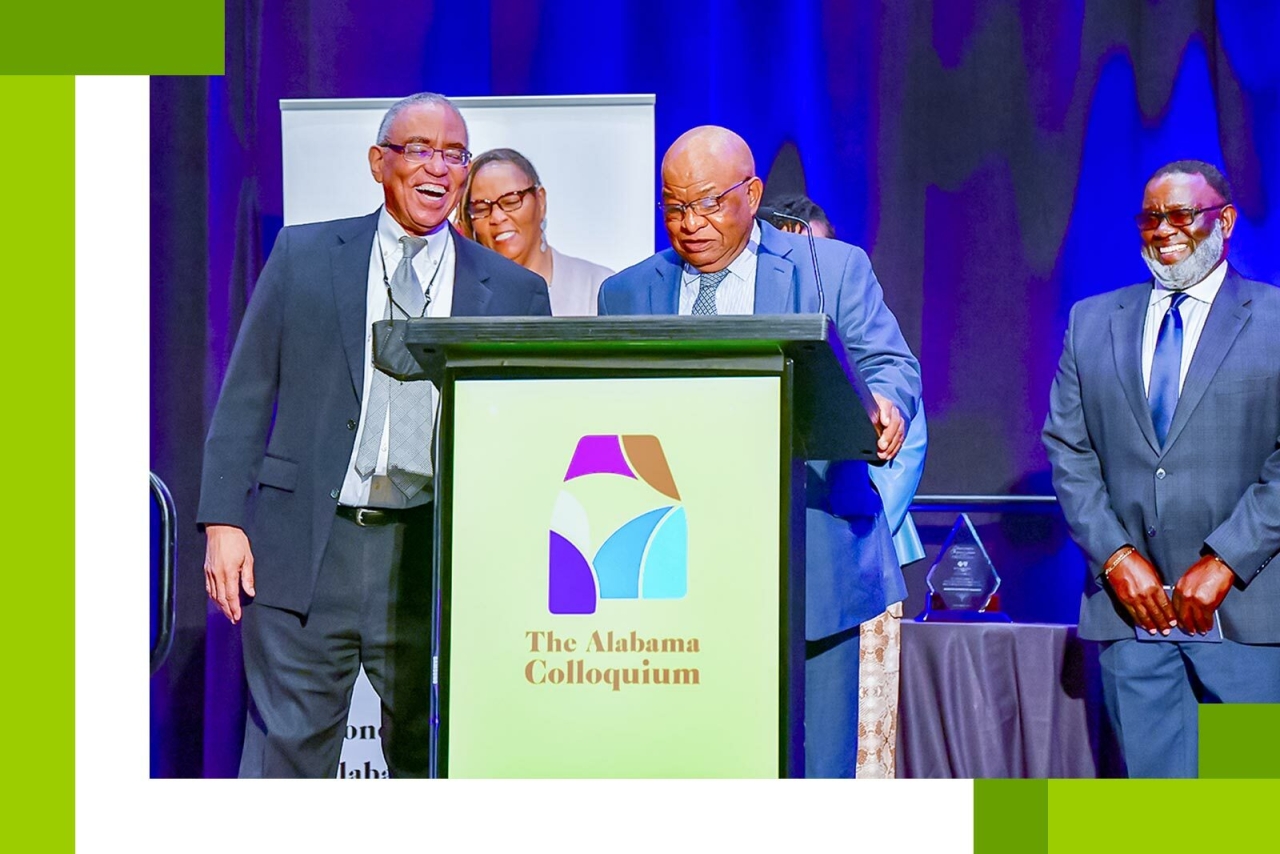 "We stand on the shoulders of people who did so much more with so much less," Stevenson said. "People who put on their Sunday best to go out and get battered and beaten."
"The contributions to Alabama and to the nation of these two remarkable leaders is profound and lasting," said Chuck Holmes, executive director of the Alabama Humanities Alliance. "Bryan Stevenson and the Equal Justice Initiative compel us as Americans to be better and do better."
Regions and the Montgomery County Commission once again sponsored the Colloquium, which resumed after a three-year hiatus due to the pandemic.
"These are remarkable lives that deserve remarkable honors," said Lajuana Bradford, Regional Community Development Manager for Regions, who served as mistress of ceremonies.
Born on a farm outside Troy, Lewis was called to make a difference early. He first practiced for the pulpit by preaching to chickens – something his brothers confirmed when they accepted for him – before pursuing his seminary degree at American Baptist College in Nashville.
While in Nashville, he became a Civil Rights icon, participating in marches, lunch counter sit-ins and the original Freedom Rides that slowly pushed the South away from Jim Crow laws. He was bloodied and seriously injured on "Bloody Sunday" in Selma, Alabama.
Judge Myron Thompson, who introduced Lewis, told the story of how Lewis and former Alabama Gov. John Patterson met for a reconciliation a half-century later. Patterson played a role in the violence that met Lewis and Freedom Riders in Montgomery, Alabama, in 1961.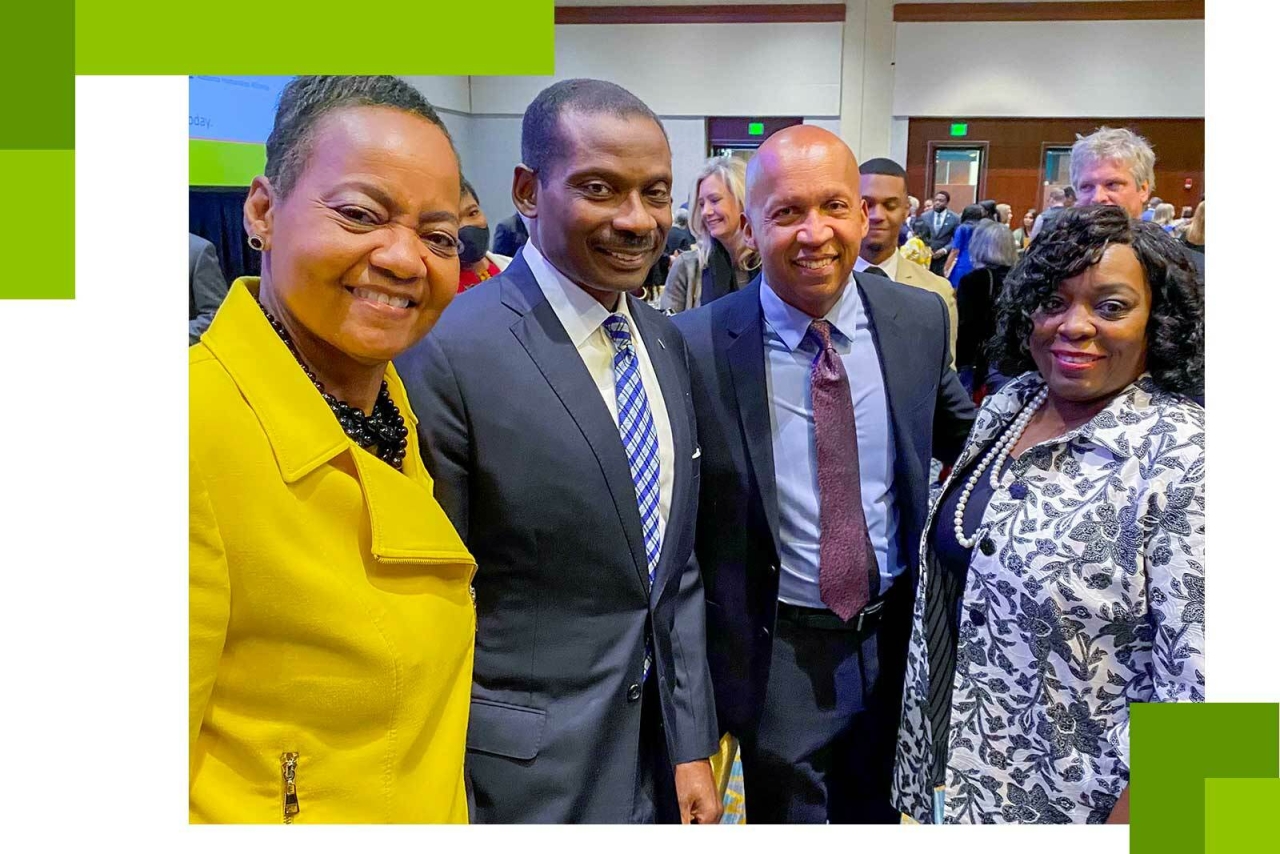 "When Gov. Patterson walked into the room, (Lewis) shook Gov. Patterson's hand, grabbed him by the shoulder and welcomed him in," Thompson said of the historic 2011 meeting at the federal courthouse. "His capacity for forgiveness, for clemency – his ability to take his biggest enemy into his arms – was beyond measure."
Stevenson moved to Montgomery as a young Harvard-trained lawyer in 1985. Four years later, he founded the nonprofit EJI, guaranteeing a defense for anyone on death row in Alabama because his new home was the only state that didn't provide legal assistance to those sentenced to death.
"Just Mercy," his 2014 autobiography, which later became a movie starring Michael B. Jordan, tells of his fight to gain the freedom of Walter McMillan, a man convicted of a murder he did not commit.
He told the story of how, when he first arrived in Montgomery, he began hunting for a home to rent, finding one over the phone. He impressed the landlord by mentioning he had an Ivy League education and was an attorney. But when he showed up to meet her and look the home over, she opened the door and exclaimed, "Oh my God, you're black."
That moment briefly took him back to the South Carolina pool and a moment he could still recall so vividly.
It was that fear of change that created Jim Crow laws and separate societies where Blacks and whites throughout the U.S. led parallel, but unconnected lives for more than a century. It's that fear, which led to the racism intended to keep things the same, that Lewis and Stevenson battled to eradicate – at different times, in different ways.
"You achieve justice with the conviction in your heart," Stevenson told NPR's Michel Martin in an enlightening 30-minute question-and-answer session that wrapped up the event.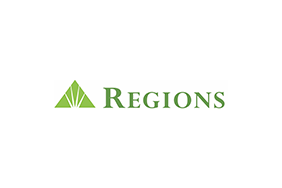 Regions Bank
Regions Bank
Regions Financial Corporation (NYSE:RF), with  $147 billion  in assets, is a member of the S&P 500 Index and is one of the nation's largest full-service providers of consumer and commercial banking, wealth management, and mortgage products and services. Regions serves customers across the South, Midwest and  Texas , and through its subsidiary, Regions Bank, operates more than 1,300 banking offices and 2,000 ATMs. Regions Bank is an Equal Housing Lender and Member FDIC. Additional information about Regions and its full line of products and services can be found at www.regions.com.
More from Regions Bank