Published 03-30-22
Submitted by GoDaddy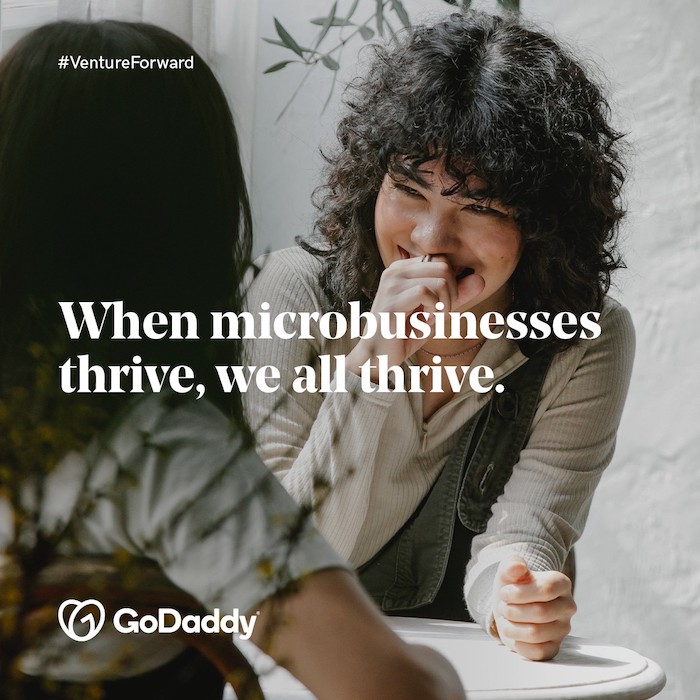 Originally published on Venture Forward By GoDaddy
Guest Post by Ben Law, VP, Head of UK and Ireland at GoDaddy
Microbusinesses are the engine of the British economy. When they thrive, we all thrive.
SO WHY DO WE KNOW SO LITTLE ABOUT THEM?
GoDaddy is the world's largest services platform for entrepreneurs around the globe. We're on a mission to empower our worldwide community of 20+ million customers — and entrepreneurs everywhere — by giving them all the help and tools they need to grow online. We know microbusinesses play a crucial role economically and socially. At the start of the pandemic, in April 2020, GoDaddy launched Venture Forward – a research project looking at the impact of microbusinesses in the United States of America.
The results have been ground-breaking and have highlighted the support the people behind microbusinesses need. We wanted to build on the work in the US and see how things looked in Great Britain. GoDaddy worked with academics from Kent Business School to count, categorise and analyse the economic impact of these ventures and learn more about the role of microbusinesses in Great Britain.
And when we say 'microbusiness', we mean those that employ under 10 people and makeup 96% of British businesses.
GoDaddy is the home of everyday entrepreneurs, so we are excited to launch our Venture Forward Great Britain study and use this empirical study to state what we always believed – microbusiness matter.
So the question is, are they important? The simple answer is yes. There are 5.3 million microbusinesses in the UK and make up 96% of all businesses. They are the engine of the British economy – when they thrive, we all do.
Furthermore, GoDaddy's Venture Forward study shows that microbusinesses have the power to contribute to levelling-up disadvantaged areas. Over half of all microbusinesses turn over more than £25,000 a year and three quarters employ at least one other person. Put simply, the more microbusinesses there are in a community, the better the job prospects and finances of the people that live there.
Following the changes, and disruption we've all experienced since the start of the pandemic, a new breed of everyday entrepreneurs is starting to emerge. The shift to e-commerce (selling online), when people couldn't physically open their businesses, and the opportunities presented by the second digital revolution, mean that people from outside London, deprived communities, and minority ethnic groups have been able to set up businesses quickly and easily. But, Great Britain is still dominated by a north-south divide and more can to be done to address that issue.
The top three regions where company founders live are the same before and after March 2020: London (21.7% / 22.6%), the South East (18.5% / 17.0%) and the South West (10.2% / 9.8%). When ranking every constituency in GB for venture density, the top 14 areas are all in London
The Cities of London and Westminster constituency is top with 13.33 microbusinesses for every 100 people, Hackney South and Shoreditch is in second place with 5.41, and Islington South and Finsbury is third with 4.99.
Of the 50 constituencies with the highest venture densities, only six are not in London, the South East or South West. These are: Manchester Central (1.91), Glasgow Central (1.80), Hazel Grove (1.75), Solihull (1.71), Edinburgh North and Leith (1.67) and Birmingham Ladywood (1.59)
The three constituencies with the lowest venture densities are Merthyr Tydfil and Rhymney in Wales (0.20), Workington in Cumbria (0.21) and Washington and Sunderland West (0.23)
HERE ARE SOME OF THE MAJOR FINDINGS OF OUR STUDY:
The percentage of start-up owners aged under 35 has more than doubled since March 2020.
With the proportion aged 18-24 has soared from just 1.7% pre-pandemic to 8.6% in the two years after the Covid-19 outbreak.

Encouragingly, we can also show that entrepreneurs have become more diverse. the proportion from minority communities rose from 13.2% to 15.1%. while the percentage of microbusiness owners who are female has risen from 32% (pre-March 2020) to 39.8%

The representation of business owners from minority ethnic groups is also gradually increasing. Black founders account for 5.4% of pre-pandemic businesses and 6.6% among those created after March 2020. The corresponding figures for Asian entrepreneurs are 10.1% pre-pandemic and 11.9% after it began.

GoDaddy exists to ensuring anyone and everyone can succeed in business. GoDaddy has a history of helping people realise their business dreams. We supported businesses' online presence to flourish in the aftermath of the 2008 financial crisis and we will be here to empower the new boom of everyday entrepreneurs that emerge from the global pandemic. This one is easy. SHOP LOCAL! Bank local, promote the small businesses that you love!
And we're sharing our findings from Venture Forward to help policy makers, microbusiness owners and the public better understand what microbusinesses need to flourish, and when they flourish the positive impact on their communities' benefits everyone.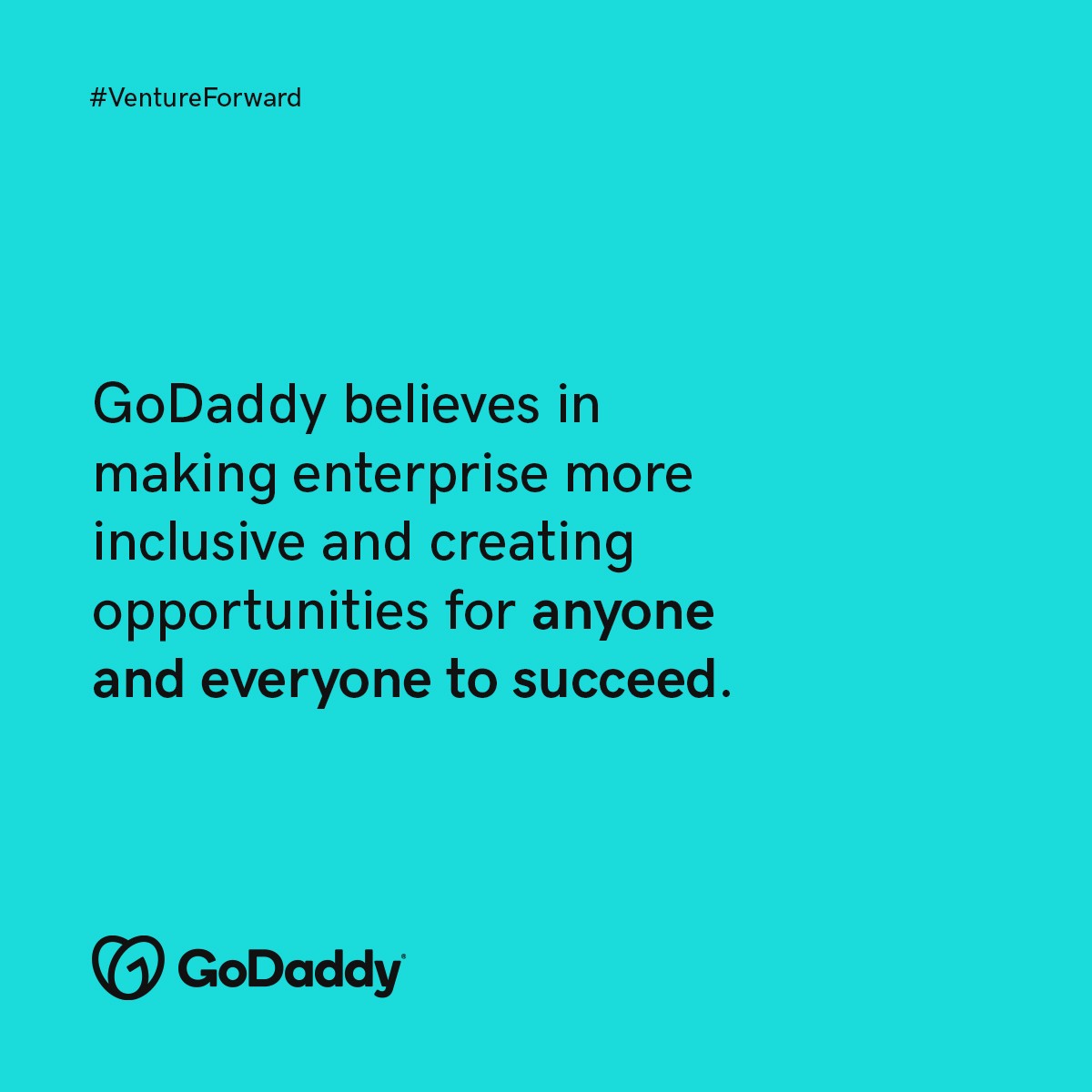 GoDaddy is the home of everyday entrepreneurs, and we believe in making enterprise more inclusive and creating opportunities for anyone to succeed, wherever they are in the country. Through Venture Forward, we will share research findings with policymakers to help improve knowledge of the microbusiness landscape.
We hope to help create opportunities for microbusiness owners from across the country to flourish, while their communities become more prosperous.
After all, microbusinesses are the engine of the British economy. When they thrive, we all thrive.
To learn more about the data and understand what is happening in your constituency you can explore the whole data set here.
We would love to hear your thoughts and learn more about what is happening in your area. Send us a message!
Learn more about the Great Britain Microbusiness Study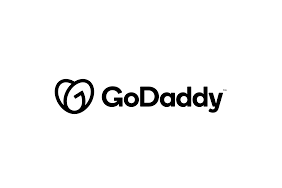 GoDaddy
GoDaddy
GoDaddy is empowering everyday entrepreneurs around the world by providing all of the help and tools to succeed online. GoDaddy is the place people come to name their idea, build a professional website, attract customers, sell their products and services, and manage their work. Our mission is to give our customers the tools, insights and the people to transform their ideas and personal initiative into success. To learn more about the company, visit www.GoDaddy.com.
GoDaddy focuses on making opportunity more inclusive for all in the communities where we work, live and play across the globe. We rally behind inclusive entrepreneurship and other critical local needs that empower people to succeed through philanthropic and in-kind donations, volunteerism, strategic partnerships and advocacy.
Empower by GoDaddy is GoDaddy's global community and philanthropic program equipping entrepreneurs in underserved communities with training, tools and peer networks to accelerate their journeys. GoDaddy rallies behind entrepreneurs in underserved communities by building their confidence and skills to strengthen their small business' digital presence.  Entrepreneurs engage in customized learning experiences, work 1-1 with GoDaddy volunteer coaches and local mentors, and gain access to wrap-around services, in-kind products and networks boosting their small businesses success.
More from GoDaddy