Published 03-30-22
Submitted by Black & Veatch
Although buzz is building for green hydrogen – aka hydrogen produced through electrolysis powered by 100-percent renewable energy – today's infrastructure doesn't yet support wide-scale adoption. This is where blue hydrogen – made through steam methane reforming paired with carbon capture and storage – continues to offer a bridge solution.
But amid rising gas prices and regulatory headwinds, the hype around blue hydrogen is slowing down enough for green hydrogen to catch up, positioning the two technologies to work side-by-side toward net-zero emissions, explains Jason Rowell in a recent article by Energy Voice.
Given the clean energy charge, and the power industry's determination to decarbonize, there are some concerns over the likelihood of blue hydrogen facilities becoming stranded assets over the next several decades. What's more, price fluctuations in gas, both from the invasion of Ukraine and prior underinvestment, are causing some investors to look more closely at green hydrogen over the blue variety.
"There will be some blue projects. But there's so much more interest in companies planning for the future," Rowell said to Energy Voice.
But blue hydrogen will be needed as a bridge fuel while sufficient renewables are developed to support wide-scale green hydrogen production, and it can work in tandem with green hydrogen beyond that to meet growing demand for the clean-burning fuel.
Despite all this momentum, there are still obstacles to green hydrogen. Cost poses the largest barrier to increased green hydrogen adoption. This will be mitigated, in part, as more and larger projects are developed, providing efficiencies of scale in construction, engineering costs, buying power and equipment.
As more hydrogen projects—both blue and green—are planned and developed, offtake should remain top of mind.
"Are you going into biofuels? Ammonia? Power?" asks Rowell. "Blue hydrogen projects always start with the end in mind, green should follow suit."
As fuel asset developers consider these myriad factors, Black & Veatch offers expertise to guide the way. A leader in renewables with demonstrated experience in successfully deploying cutting-edge technologies, Black & Veatch provides services for a range of hydrogen applications, including hydrogen for power generation and storage, advanced transportation and fuel-cell technology, as a feedstock for green chemicals and more.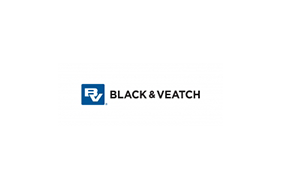 Black & Veatch
Black & Veatch
Black & Veatch is an employee-owned engineering, procurement, consulting and construction company with a more than 100-year track record of innovation in sustainable infrastructure. Since 1915, we have helped our clients improve the lives of people in over 100 countries through consulting, engineering, construction, operations and program management. Our revenues in 2018 were US$3.5 billion. Follow us on www.bv.com and in social media.
More from Black & Veatch