Published 03-28-22
Submitted by WSP

When WSP USA's Timothy Jamison arrived in Dawson Springs, Kentucky a day after a relentless barrage of deadly and destructive tornadoes ripped through the city, nearly everywhere he looked the scene was heartbreaking.
"The path of the tornadoes was approximately 220 miles in length and caused severe damage to anything in their path," said Jamison, emergency management director for WSP. "We witnessed houses and buildings completely leveled to the ground with cars and other debris strung out for miles around the impacted area."
More than 70 tornadoes were confirmed by the National Weather Service during the catastrophic thunderstorms that ripped through eight midwestern states on Dec. 10-11. It was the deadliest December tornado event in U.S. history, claiming the lives of 90 people. The storms also caused nearly $4 billion in damage and resulted in power outages for nearly 750,000 people along its path.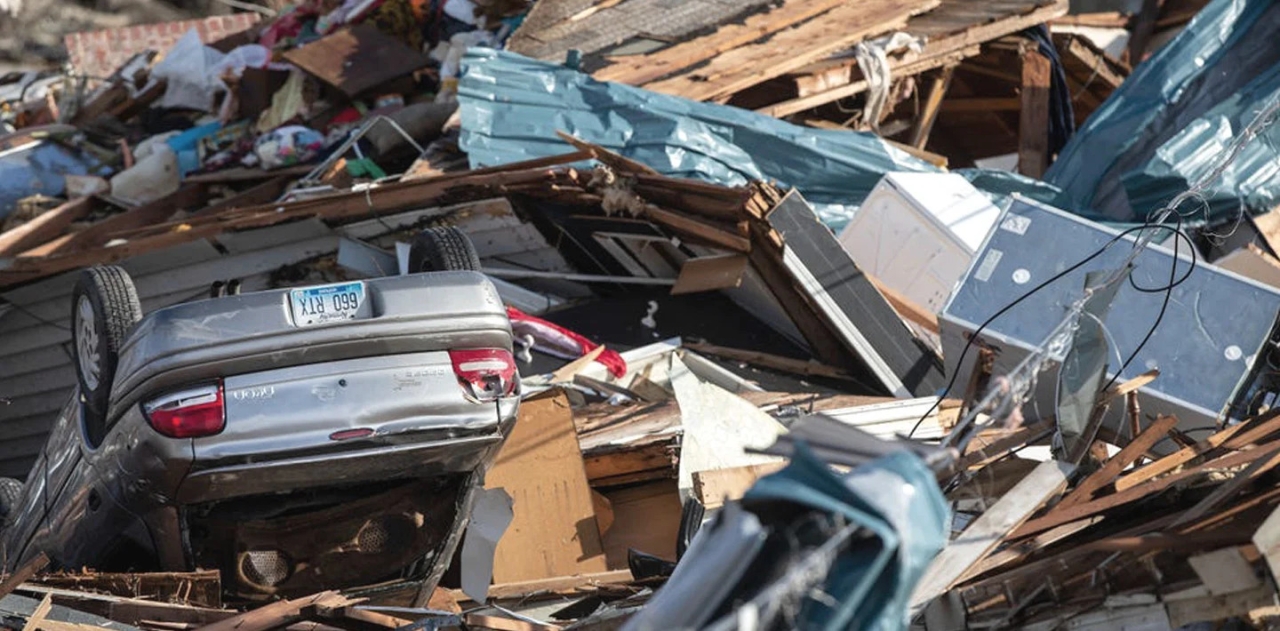 Most of the storm's fatalities occurred in Kentucky, and Dawson Springs was at the center of the hardest hit area in the state.
At the request of the U.S. Army Corps of Engineers (USACE), WSP mobilized an emergency management team within 24 hours, and on Dec. 12 the team arrived in Dawson Springs to assist with the recovery and restoration of power.
"The level of devastation and damage in Dawson Springs was beyond description," said Todd Semonite, president of Federal Programs at WSP. "Hundreds of houses were completely destroyed, and there were many large facilities in need of major repair within a swath of damage 300 or 400 feet wide. And yet, on the edges of the tornado alley … houses were not damaged at all."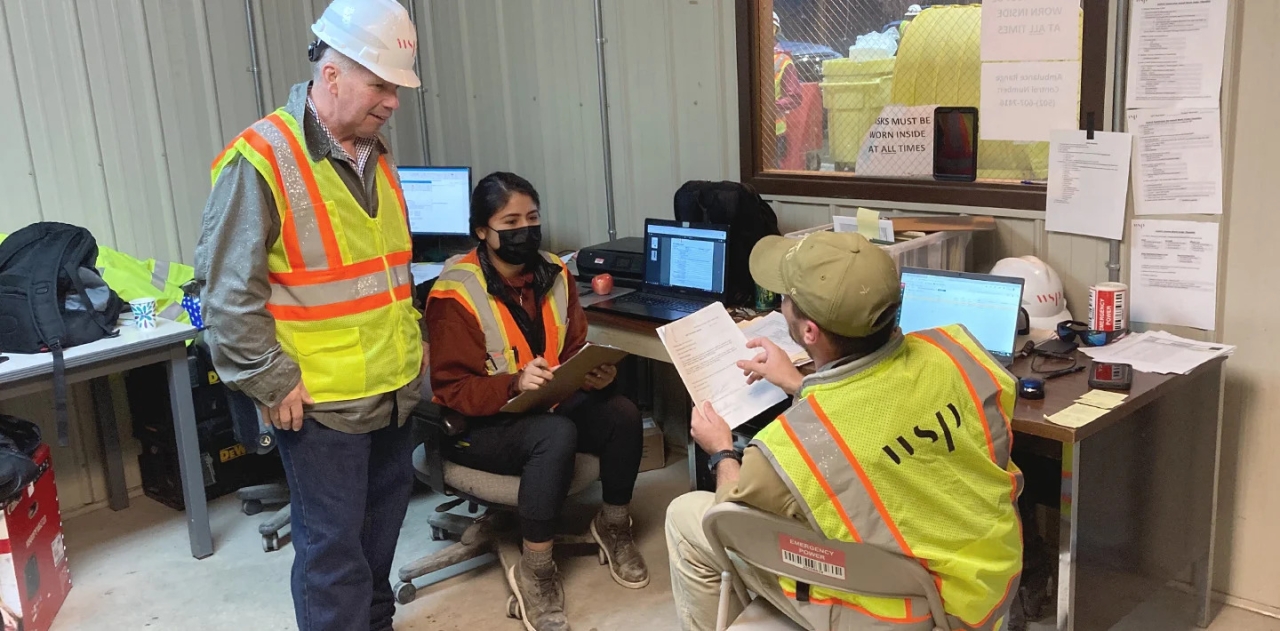 Emergency Power
WSP maintains a nationwide master contract with USACE to respond within 24 hours to provide emergency power at critical infrastructure impacted by a disaster. The firm's key role in the tornado recovery effort was to provide temporary back up power to critical facilities and assist rescue efforts to prevent the loss of life. These facilities included hospitals, temporary shelters, power stations, water pumping stations and any other alternate care facilities identified by the state.
WSP provided oversight for the installation of a massive 455-kilowatt generator, providing power to a high school that became the central hub for all rescue efforts in the region. At the time of the installation, the school became an indispensable facility used for the distribution of blankets, clothing, bottled water and food to residents displaced by the tornados.
"Prior to the installation of the generator, the facility was partially powered by small portable generators that were only able to provide limited lighting in certain areas of the building to collect and distribute items and provide meals," Jamison said. "Upon completion of the installed generator, the facility had enough power for lighting, running water and the HVAC system. This allowed the school to open its doors for human occupancy."
Semonite recalled driving down a road for three miles shortly after the WSP team arrived, where every single power line had been blown over and rendered inoperable. But already, crews were mobilizing, and he saw more than 50 teams of utility workers placing new poles and stringing wire to get that part of the town back up on power.
"Communications in the field are always an issue," he said. "Downed power lines meant limited cell services in most areas."
The generator was installed on Dec. 14 and was providing power for the high school building that afternoon. Over 100 WSP and subcontractor personnel, led by Tom Oliver, project manager, and Shannon McKinney, incident commander, were onsite for a total of seven days, providing oversight until shortly after they were demobilized by the USACE on Dec. 17. The generator remained operational until Dec. 16, when the main power to the building was restored and deemed stable enough to permit disconnection of the temporary generator.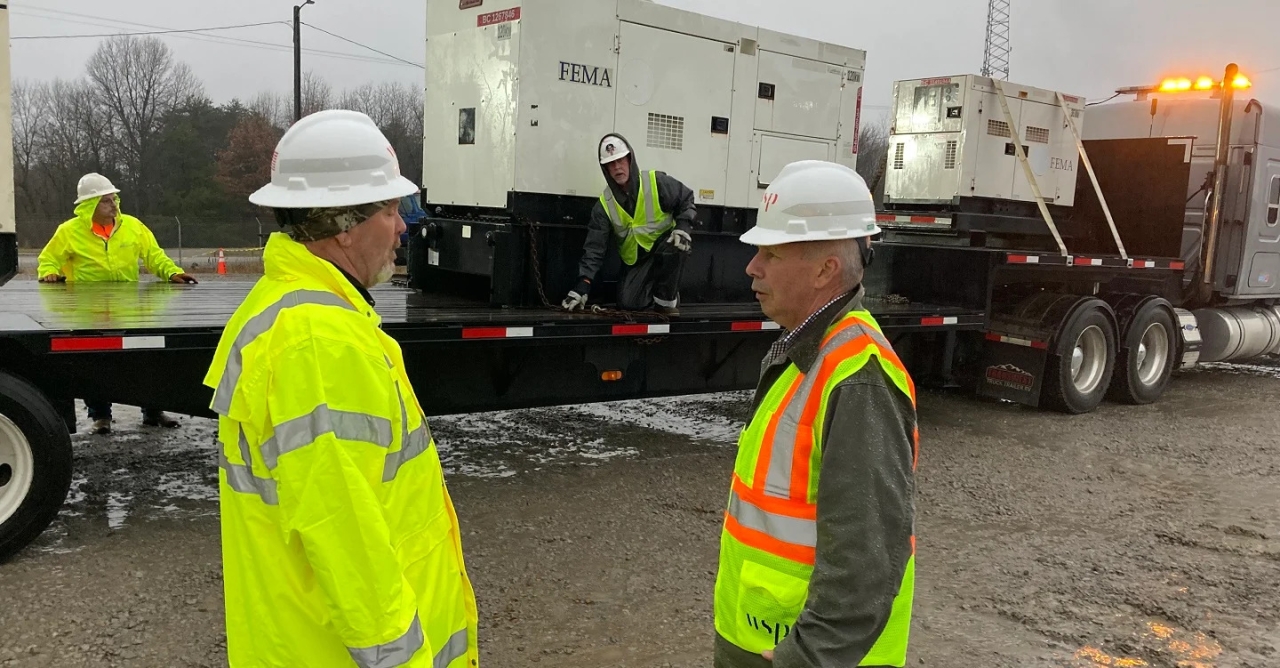 Making a Difference
Since 2015, when WSP and USACE entered into an agreement for on-call emergency management services, WSP has responded to more than 37 disaster requests, including areas hit by hurricanes, earthquakes, wildfires and to provide standby power for the Presidential Inauguration Ceremony in January 2021. However, this marked the first time WSP responded to a tornado disaster.
Based on conversations on the ground with the facility director, as well as some of the victims passing through the shelter collecting supplies, Semonite said WSP's interaction, although limited, was overwhelmingly appreciated.
"WSP was glad to be part of the USACE team making such a difference in the lives of all those affected by the tornadoes," Semonite said.
Gradually, power was restored to most of the heaviest hit areas, while clean up and removal of debris was expected to take a few months before rebuilding could begin.
"To see the level of life-changing devastation that can happen in an instant to so many people was heartbreaking," Jamison added. "But to have the opportunity to be there and help – to use our expertise and our resources to give those people immediate and substantial help in a very dark moment, is rewarding."
[To subscribe to Insights, contact the editorial staff at insights@wsp.com.]

WSP
WSP
WSP is among the world's largest environmental, engineering, advisory and sustainability consulting firms, with more than 55,000 professionals worldwide. We design lasting solutions in the buildings, transportation, energy, water and environment markets, and develop equitable, ESG-centered strategies that help organizations and communities adapt to changing conditions and become more resilient. Reckon with the past. Innovate for the future. Learn more at wsp.com.
More from WSP